Pulitzer Center Update October 25, 2010
Alternative Models for Covering International News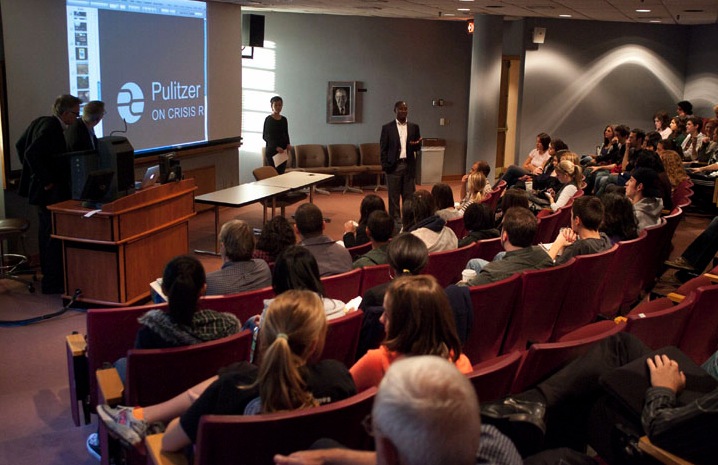 Jon Sawyer presented at the Ohio University E.W. Scripps School of Journalism last week, discussing the Pulitzer Center's evolving model of non-profit international journalism in the digital media age, and tips for navigating a media landscape where international news often goes undercovered.
Below, Sawyer participated in an extended interview with journalism students, discussing grant selection criteria, tips for preparing grant proposals, the importance of international news coverage and more. See interviews below.
View the full write-up and listen to the lecture on the E.W. Scripps School of Journalism blog.