Pulitzer Center Update April 13, 2012
Pulitzer Center's Jon Sawyer Participates in Narrative Arc Conference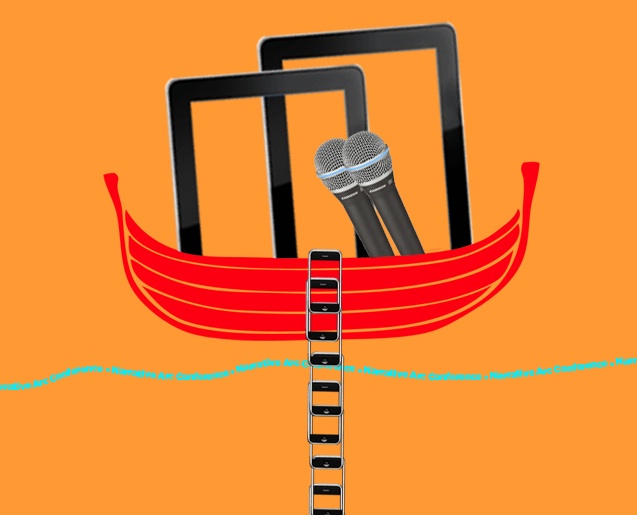 The Narrative Arc Conference, hosted by Boston University College of Communication and co-sponsored by the Poynter Institute, brought together the best nonfiction writers, teachers and editors in the country March 23-25 to celebrate story-telling journalism in the digital age. Begun in 1998 at Boston University to examine and recognize excellent storytelling, the conference has since evolved to encompass new forms of media.

"We are seeing the explosion now of narrative as a storytelling strategy across all sorts of platforms," said Boston University professor and conference speaker Chris Daly. "But I would argue too that at the same time, we're beginning to see that classic news report -- that inverted pyramid with its news from nowhere, its flattering of affect and its shattering of time sequences -- we're starting to see that as a historical artifact itself."

Participants explored digital media strategies, analyzed successful narratives published over the last year and discussed the future of quality journalism against the backdrop of a quickly changing technology market. Pulitzer Center Executive Director Jon Sawyer, along with John Christie and Joe Bergantino, led the "Non-profit Funding and New Media Innovation" workshop. Christie is the founder, publisher and senior reporter for the Maine Center for Public Interest Reporting. Bergantino is the co-founder, co-director and Senior Investigative Reporter of the New England Center for Investigative Reporting.

See the full list of speakers at Narrative Arc.