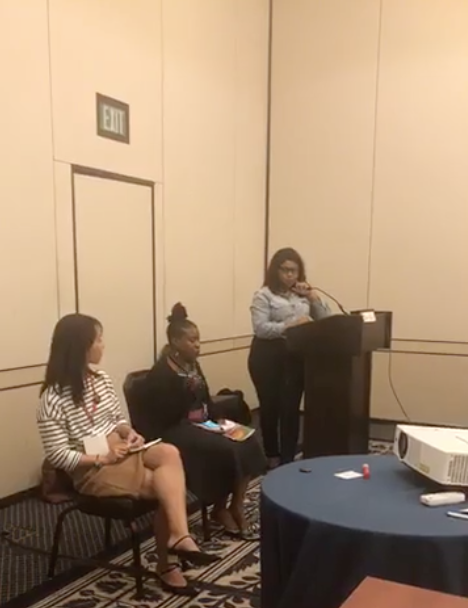 The Pulitzer Center's communications and inclusion manager, Jin Ding, participated in a panel discussion at the 2019 Journalism and Women Symposium Conference and Mentoring Project (CAMP) in Williamsburg, Virgina. Ding spoke alongside Lottie Joiner, her co-panelist, while Marissa Evans moderated the panel on September 21, 2019. 
Both Joiner and Evans are Pulitzer Center grantees who recieved reporting grants at the Pulitzer Center's on-site pitching events at the National Association of Black Journalists (NABJ) annual conference. The panel discussed how freelancers and traditional staff writers can make their domestic and international reporting proposals stand out among the competiton based on best practices from editors and grant underwriters. 
Check out the livestream from the panel discussion and more livestream footage from the Q&A discussion.