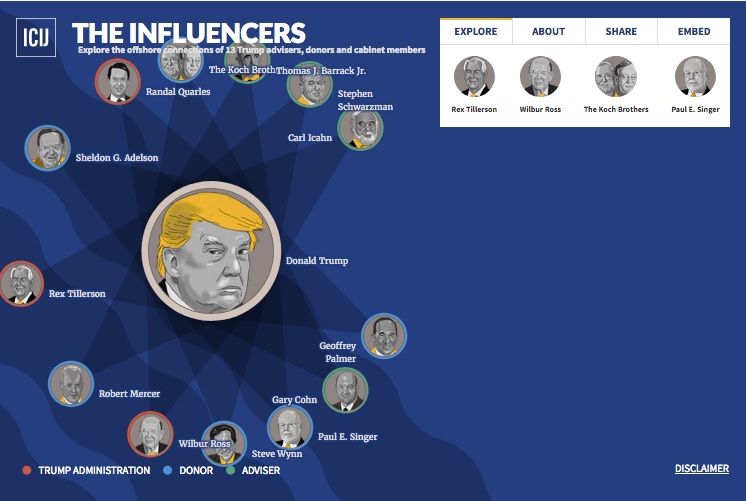 The International Consortium of Investigative Journalists (ICIJ) has won its third George Polk Award. ICIJ won the Financial Reporting Award for the Paradise Papers, its investigation piecing together millions of documents that revealed offshore tax avoidance and financial secrecy.
A team of more than 380 journalists from six continents received the award. The winners were announced in Washington D.C. in a ceremony held at the National Press Club by the award's sponsor, Long Island University.
The Paradise Papers investigation was a massive undertaking that revealed the inner financial machinations of some of the most wealthy companies and individuals in the world. This included the offshore activities of 13 advisers, donors, and members of President Donald Trump's administration. 
The Pulitzer Center partnered with ICIJ to fund an interactive multimedia piece and an animated video explainer on how offshore accounts have been used to shield profits from taxation. 
In the year prior, ICIJ won a Polk Award for its work on the Panama Papers investigation, on which the Pultizer Center also partnered.
RELATED ISSUES