Pulitzer Center Update March 24, 2023
Pulitzer Center Highlights Films on Climate and Labor at D.C. Environmental Film Festival
Video by Daniel Vasta/Pulitzer Center. United States, 2023.
On Wednesday, March 22, 2023, moviegoers made their way from cherry blossom-lined streets into the newly renovated Martin Luther King Jr. Memorial Library in the heart of Washington, D.C. One remarked proudly to Pulitzer Center staff that this would be the 11th film screening he has attended so far at this year's Environmental Film Festival in the Nation's Capital.
Founded in 1993, the Environmental Film Festival (DCEFF) is a 10-day showcase of environmental films organized by DCEFF. The festival brought together some of the best environmental journalists and filmmakers from around the world to advance public understanding of our climate. 
As patrons filled the grand auditorium on the library's fifth level, Pulitzer Center grantees prepared for the full-screen showings of their films. Journalists Aryn Baker, Hal Bernton, Andrew Robinson, and Fred de Sam Lazaro were in attendance. Journalist and documentary filmmaker Sidrah Fatma Ahmed spoke about her film via video.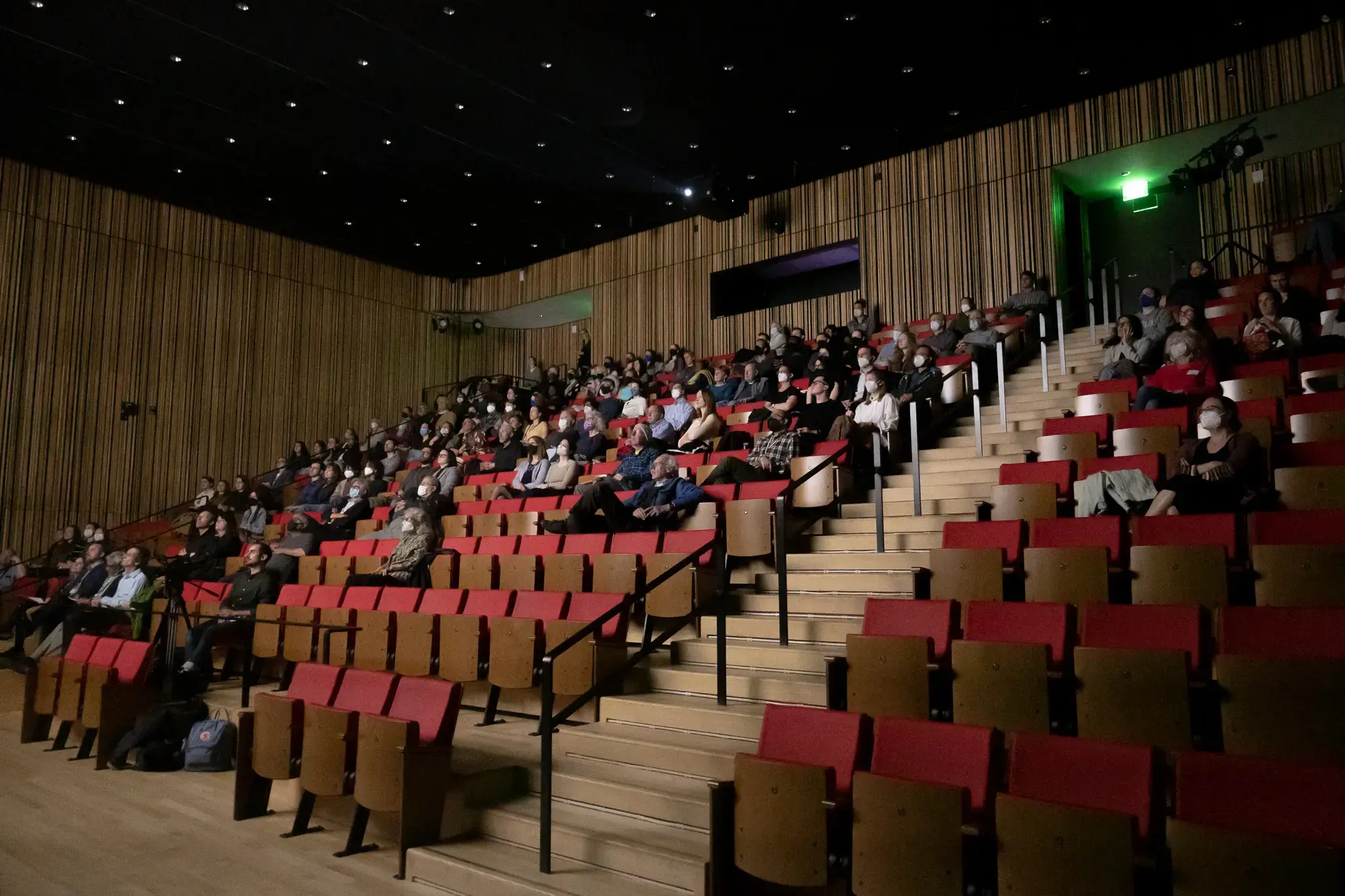 The films featured at this showing were sponsored by grants from the Pulitzer Center's Connected Coastlines and Your Work/Environment initiatives. Pulitzer Center Climate and Labor Editor Christine Spolar introduced the film selections for the evening, based on the theme "Changing Work in a Changing Climate." 
"It's a focus on how climate change is affecting work, workers, and businesses," Spolar said. "You will meet the journalists who reported from deep waters off California and trekked mountains in India. You will also encounter people in these films in the most affected regions with the jobs you might never want to do."
Spolar also reminded the audience that as part of the Pulitzer Center's education and outreach mission, the journalists at the film festival would be visiting classrooms at D.C. schools to teach students about their work.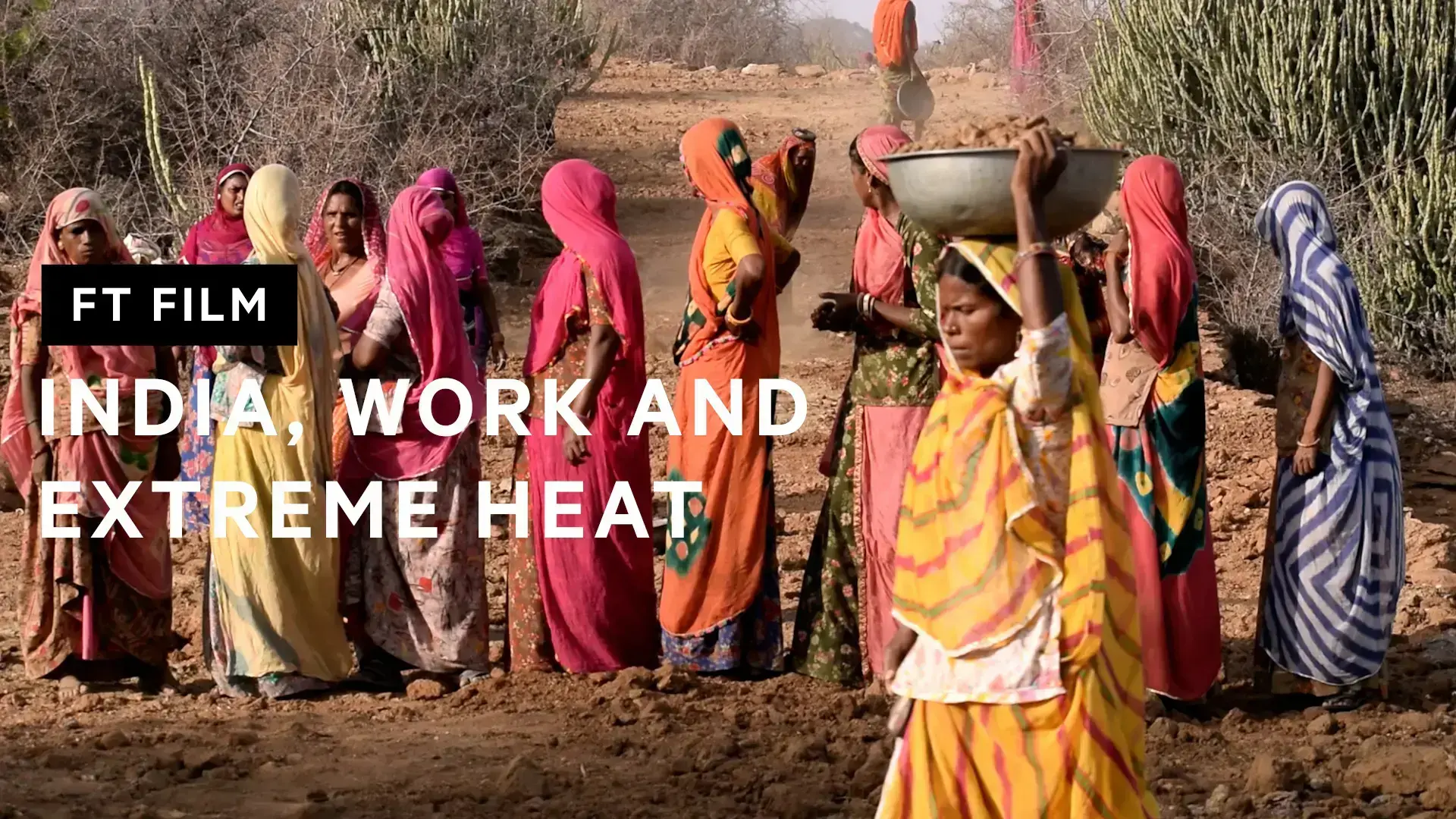 The lights dimmed as the first film started. Can India Adapt to Extreme Heat?, part of the project by Pulitzer Center grantee Juliet Riddell and released by the Financial Times, documents how extreme heat waves affect Indian workers.
In the face of climate change, developed nations at the 2022 United Nations Climate Change Conference faced pressure to support hard-hit countries such as India. The Financial Times team met with farmers, students, business owners, factory workers, and scientists to hear firsthand the lasting impact of rising temperatures on working conditions and productivity.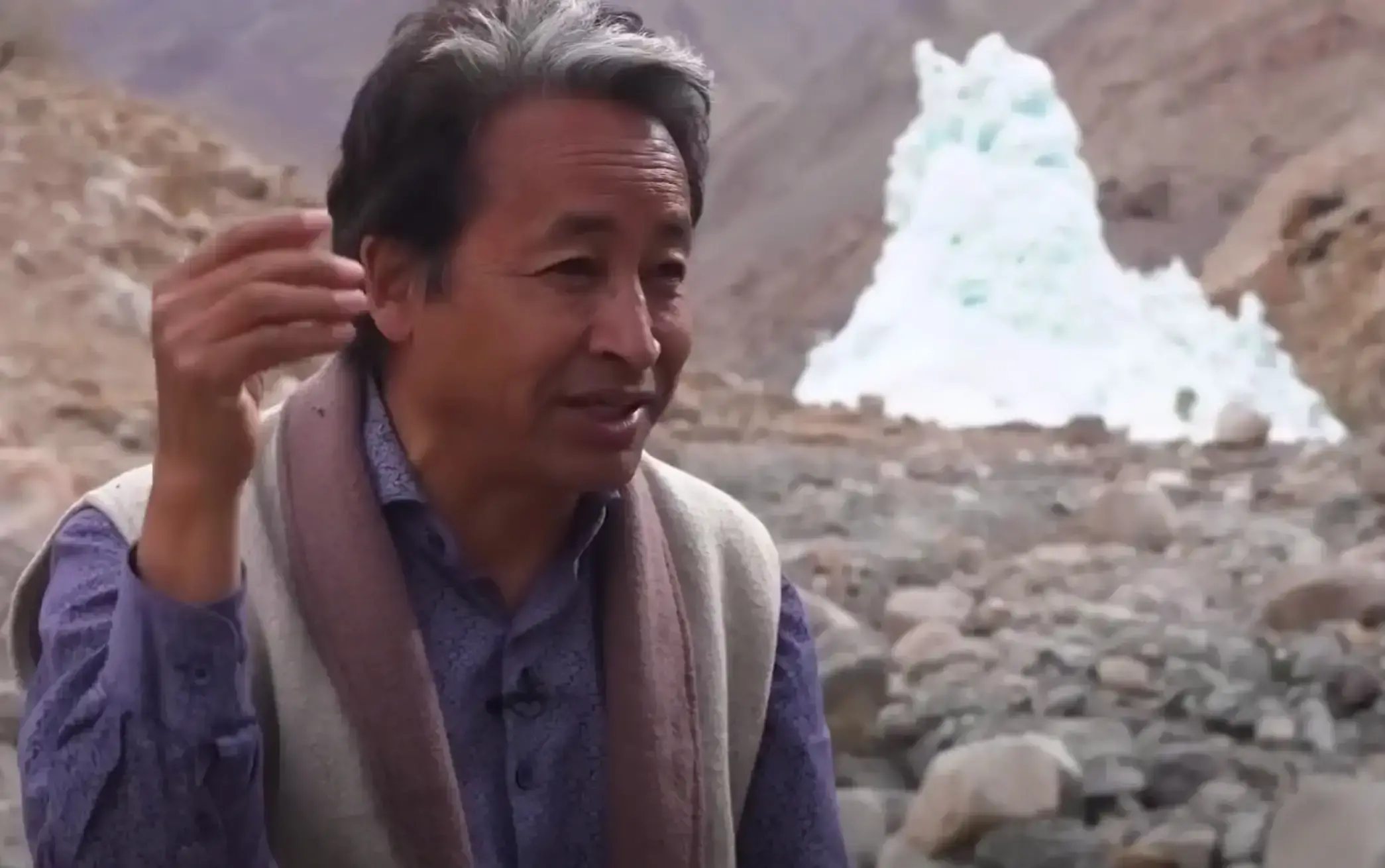 Next was Climate Change Forces Major Lifestyle Changes High in the Himalayan Mountains, by grantee Fred de Sam Lazaro for PBS NewsHour. The short film took viewers to the mountains to understand how climate change affects farmers' water supply.
High in India's Himalayan region, Ladakh has long relied on melting glaciers to nourish the short growing season. Those glaciers have been receding and the climate has grown increasingly erratic in recent decades, taking a significant toll on these isolated agrarian communities that cling to the vast mountainside. The film examines one solution designed by prominent local educator Sonam Wangchuk and his students: artificial glaciers, or ice stupas. These towering structures store millions of gallons of water, available to nourish the terraced fields as spring and the growing season commence.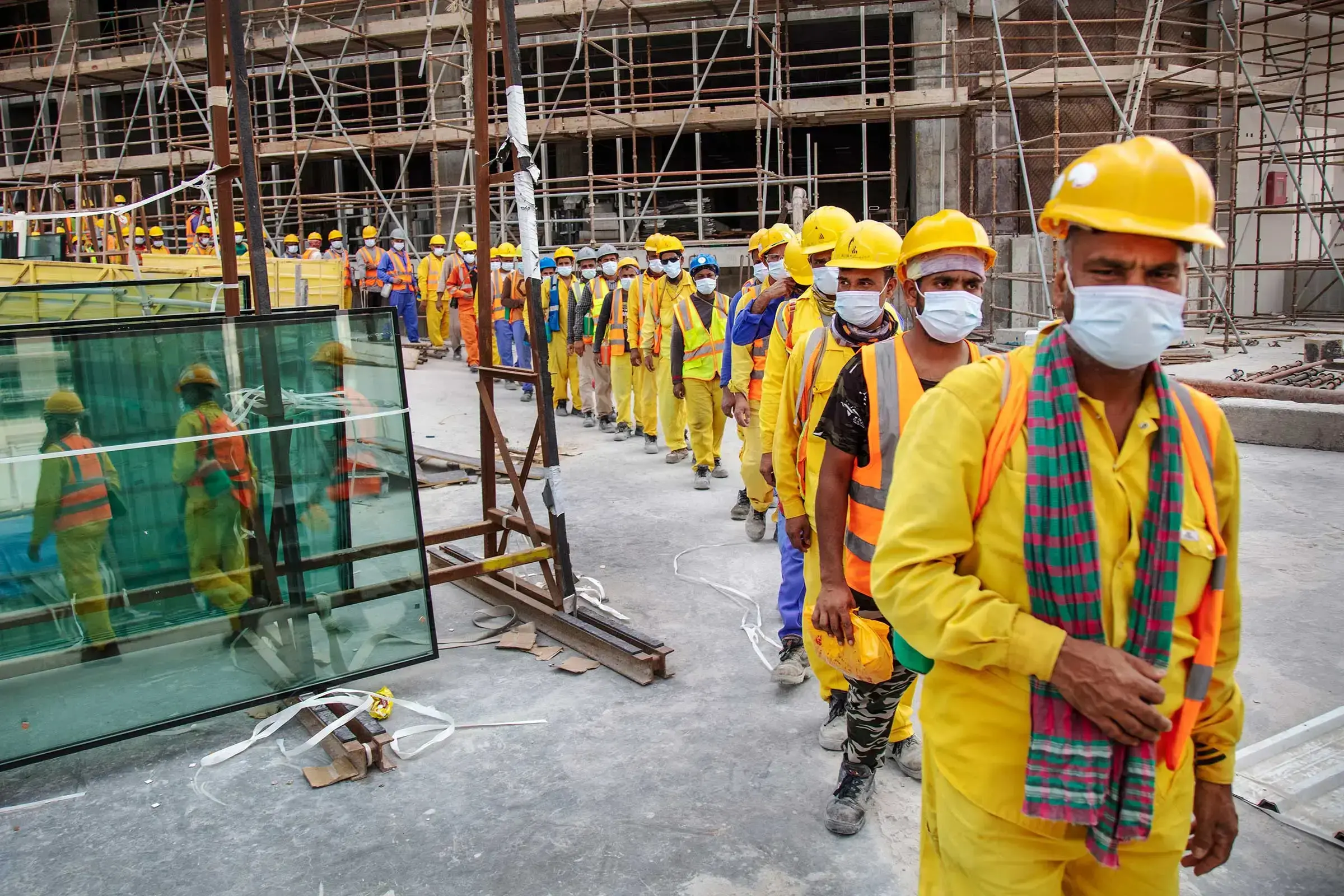 Too Hot To Work: Qatar's World Cup Building Boom, by grantees Aryn Baker, Tom Laffay, and Ed Kashi and guest contributor Diane Tsai for TIME, was next. While climate changes are not driving all migration, they are playing increasingly important roles in the movement of individuals seeking a way to support their families, the film showed. Climate change has pushed individuals seeking work to take dangerous jobs in hot regions with little protections. The film centers around labor-intensive efforts to build Qatar's World Cup stadiums.
The next film, The Vanishing Invisible Forests, by grantees Andrew Robinson and Dominic Smith, released by Scientific American and Monterey Herald, took viewers under the sea off the coast of California. Kelp forests are largely unobserved, and now they are vanishing. To understand why, Robinson and Smith focused on the work of scientists who dive underwater and look down from space. Their research reveals a complex system at risk of collapse. It's a glimpse into the work of scientists underwater in a fragile ecosystem.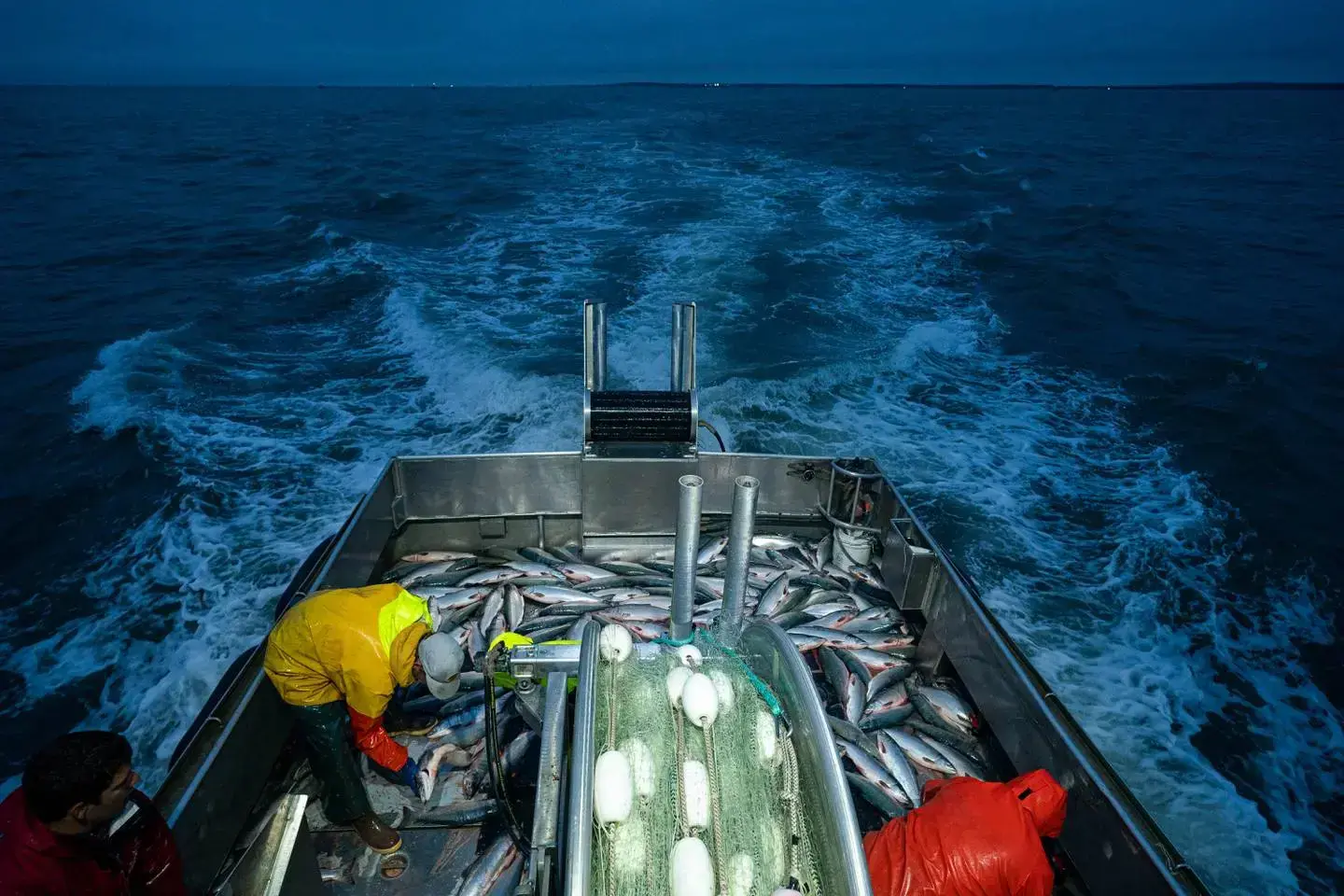 The last film of the night was Amid a Changing Climate, a Record Return of Alaska's Bristol Bay Sockeye Salmon, a collaborative effort by Pulitzer Center grantee and The Seattle Times reporter Hal Bernton and Anchorage Daily News photographer Loren Holmes. The pair reported on a record-shattering summer sockeye season on Bristol Bay, when more than 72 million sockeye returned from the North Pacific. They went out with fishermen who bring in the catch on drift gillnet boats, and others who fish with nets stretched out from beach sites. They also traveled to freshwater drainages where salmon spawn to spend time with scientists whose decades of research has provided insights into why these salmon runs have been so strong, and what challenges lie ahead as the climate warms.
An audience Q&A with the filmmakers followed, moderated by Spolar. 
"I have to say, I've watched these films several times, but seeing them on the big screen is a much more emotional experience," Spolar said. "And we're also lucky that the films are rooted in the rigor of journalism. I'm so impressed by the people that we have here."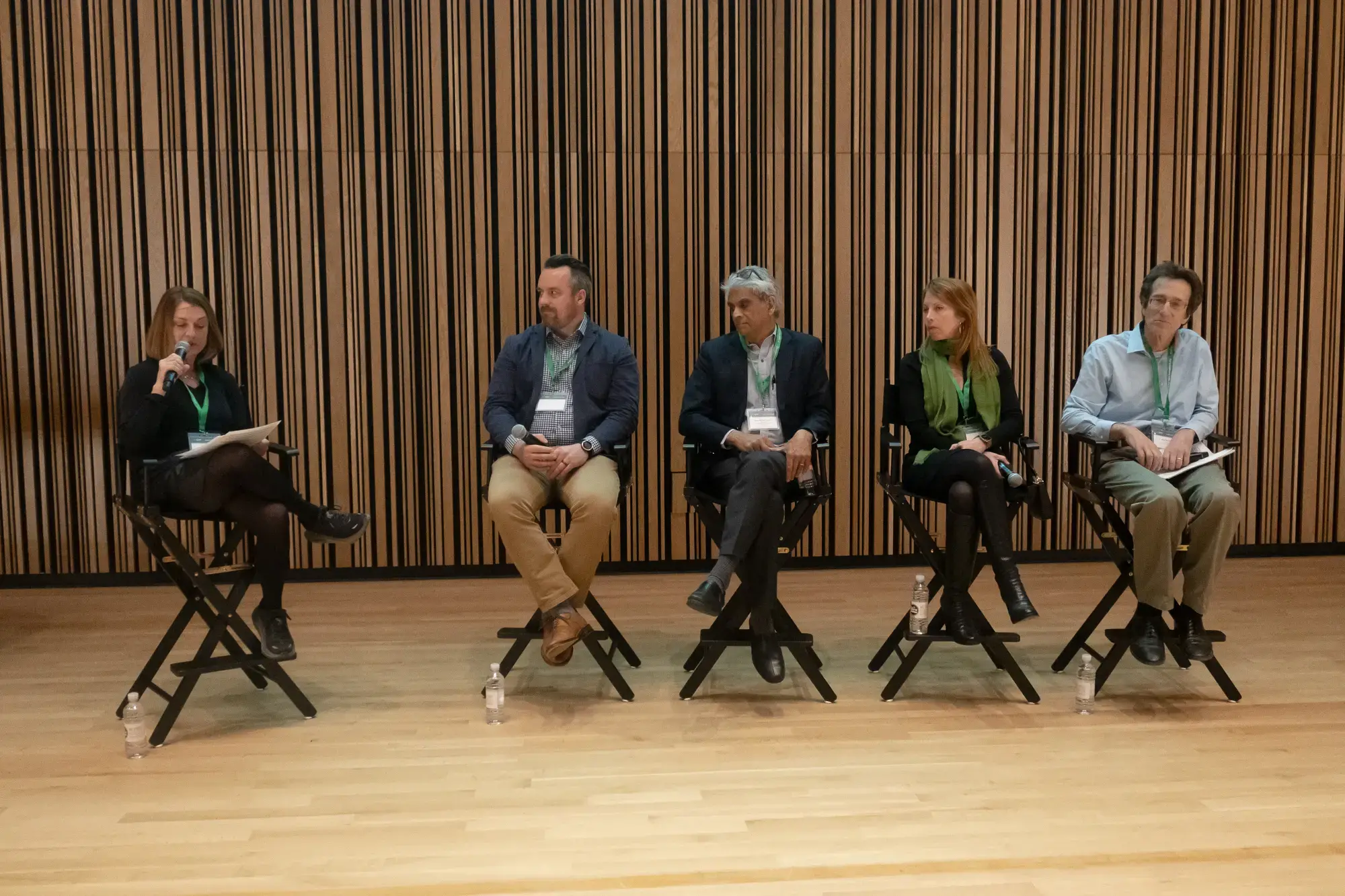 One audience member commended the filmmakers and asked, referencing a new report from the Intergovernmental Panel on Climate Change, about the future for humans if Earth becomes inhospitable. How do we plan for catastrophe?
"The operative point [is], it's not too late," Baker responded. "We haven't reached it yet. But we have just a few years to be able to stop it from going past. So stuff can still be done. We don't give up. Now we just have to work harder."
"I would even say that there's never a point where you can say we're off the cliff and it's too late," Bernton said. "There's greater impacts as temperature rises greater and greater, but for the generations to come, I don't think it's ever right to throw up our hands and say we're over the cliffs or whatever happens, it doesn't matter. I still think it matters. Even if we go over 1.5 [degrees Celsius], 1.5 versus two, two versus three. These are all enormously important markers and it's worth striving for."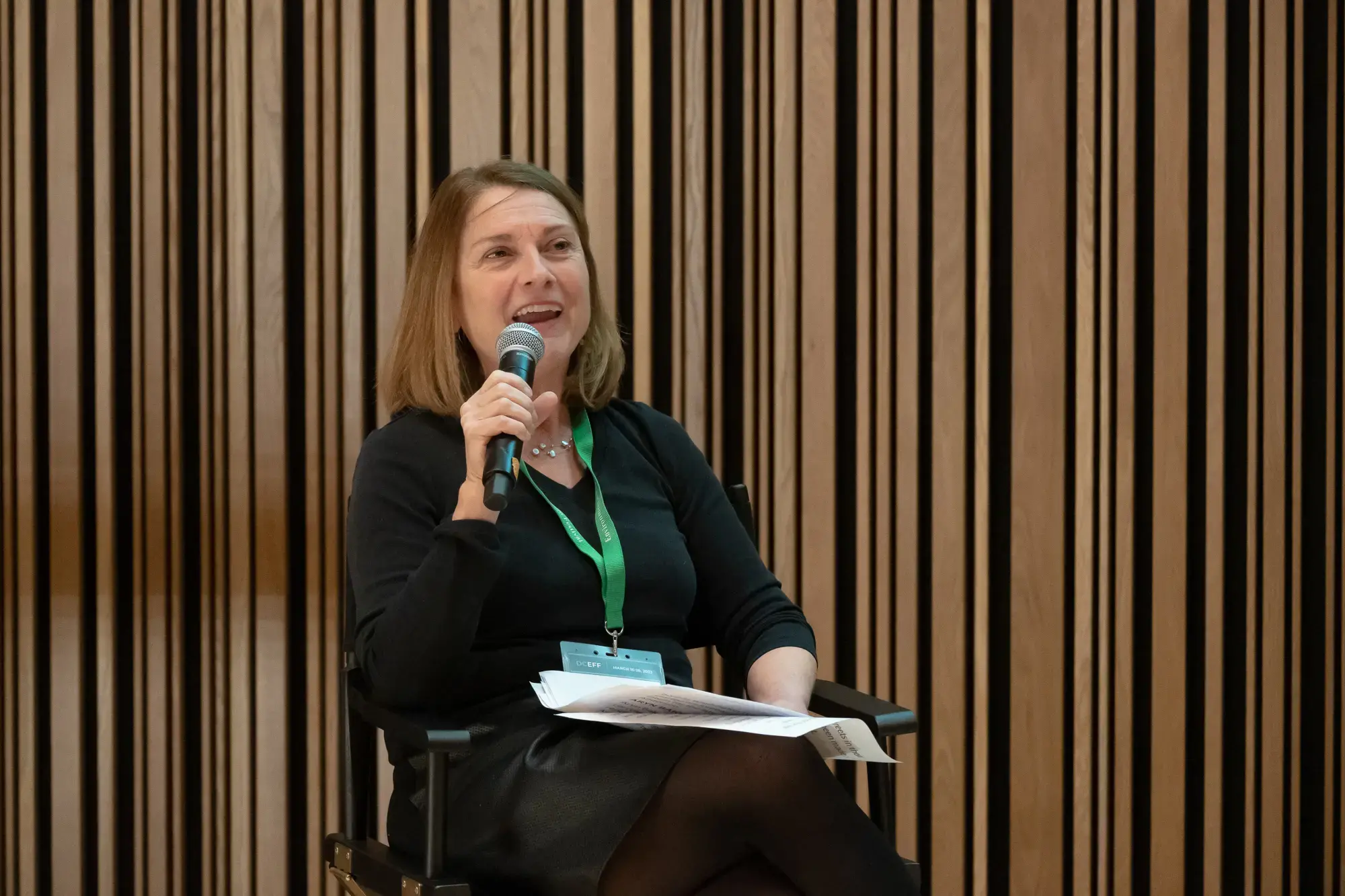 Another audience member asked the journalists how do they process the difficult topics that they cover, and find hope and motivation to keep reporting despite the discouragement of the climate crisis.
"I think back actually, somebody once asked the television personality Mr. Rogers, 'How do you describe or how do you tell children about a disaster they're watching on TV?'" said Baker. "And his advice to the parents was [to] tell them to look for the heroes: the firemen, the nurses, the people that are doing something. It's the same thing with climate, look for the solutions. Look for the heroes, look for the people who are fighting the governments that aren't doing enough. Look for the scientists who are coming up with solutions and look for the inventors, flawed or not, who are coming up with alternatives. So that's how I deal with it. And it's not easy, but it's the best we can do right now."
"I want to second that. Having watched human suffering in theaters around the world, never have I seen situations that you would call entirely hopeless," de Sam Lazaro said. "I'm never brought down as much as I am wowed by the enormous courage that people display under extremely difficult circumstances."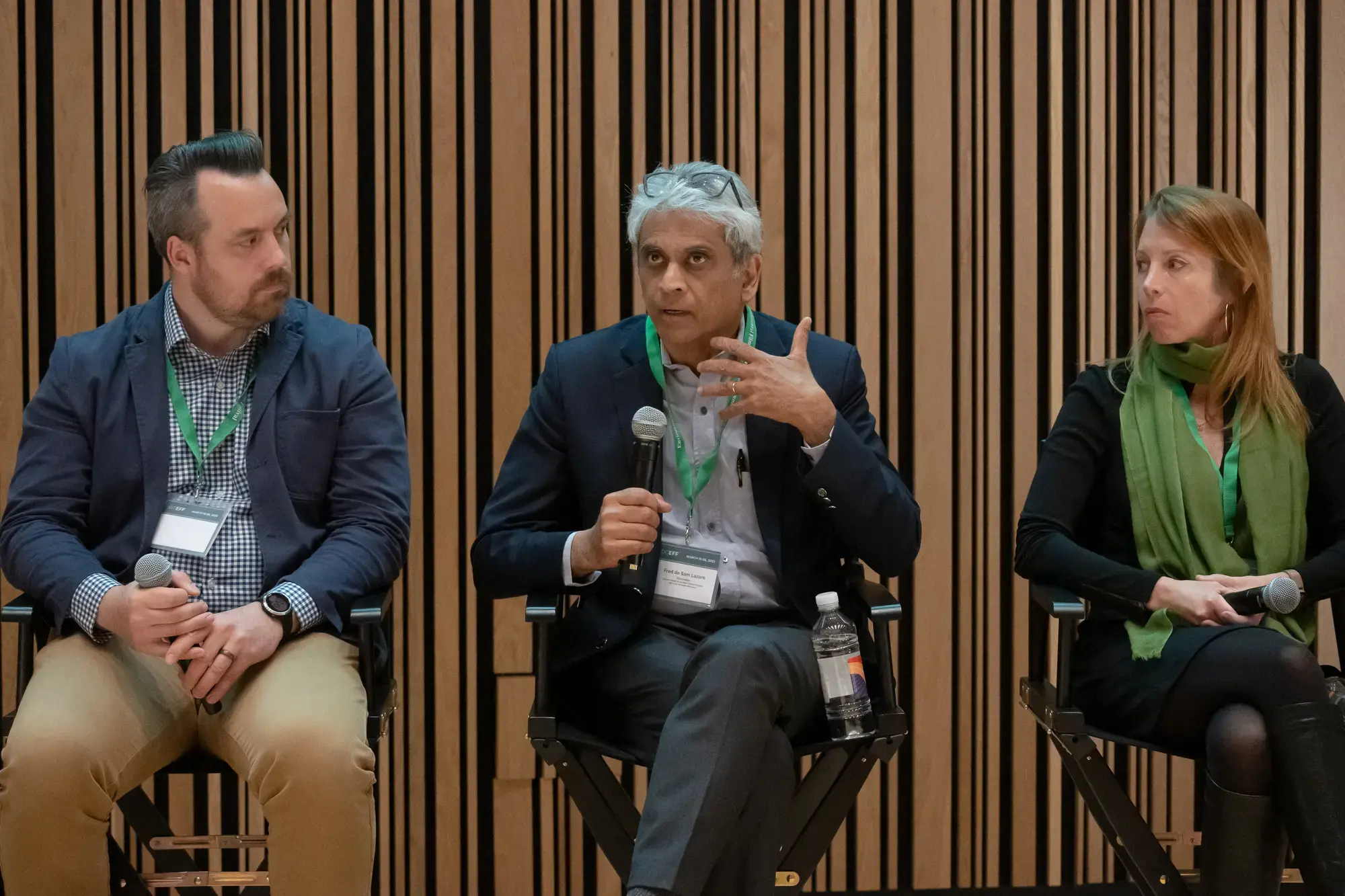 The journalists were also asked how they approach the ethics and tone of their stories, knowing that there will be many more climate change stories to come.
"One thing that I've increasingly spent time on in recent years is not [only] looking at climate impacts, but taking a deeper-dive look at the technologies that are supposed to move us forward," said Bernton. "Sometimes with a skeptical eye because if we're relying on these technologies, and they're not going to do the job as well as we would hope, that's really, really important. So I think one part of reporting that we're going to see more and more shifting to is a more sophisticated investigative approach to the technologies."
"I'm really interested in how we know what we know," said Robinson. "When there are big claims like '90 percent of kelp has disappeared,' my first thought is, 'Who's counting the kelp?'... The way I engage with it is, maybe there are other people who are also curious about how we know when we make big claims about the climate and its interconnectivity. And if I can tell that story, and put a human face on the people who are actually doing this work, all the scientists and researchers who are out there counting the kelp … then maybe that will help anchor it in a way that just making sweeping statements does not."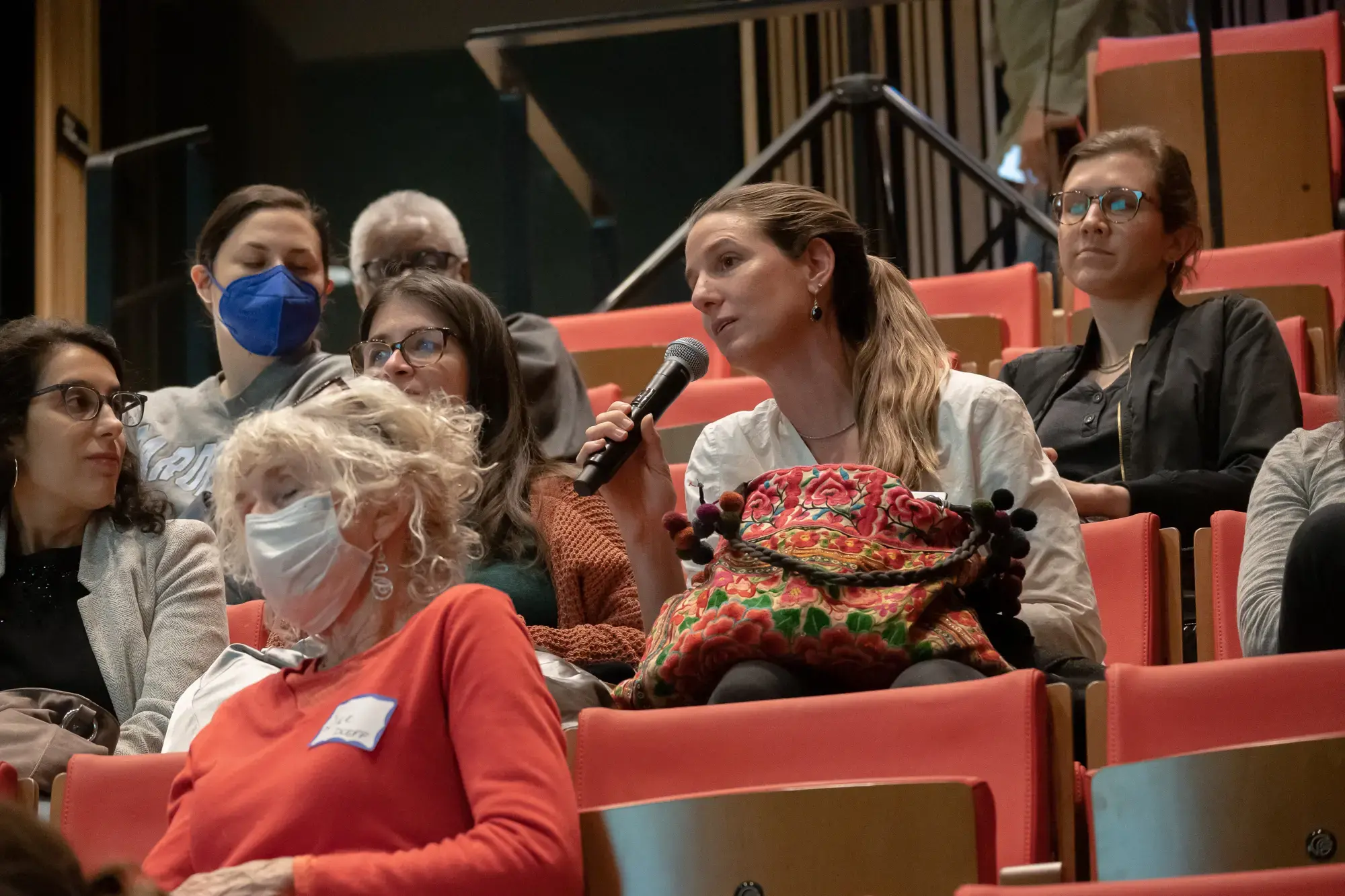 The panel ended with a question about journalistic access to sources.
"I think that most of us who call ourselves journalists and want to sleep well at night want our stories to be representative, and if we haven't dogged a reluctant interviewee enough, there's an asymmetry that won't sit well with you," said de Sam Lazaro. "This is all very nuanced. You're never going to get a black-and-white good guy-bad guy story … We try. I dare say that most journalists really try."
RELATED INITIATIVES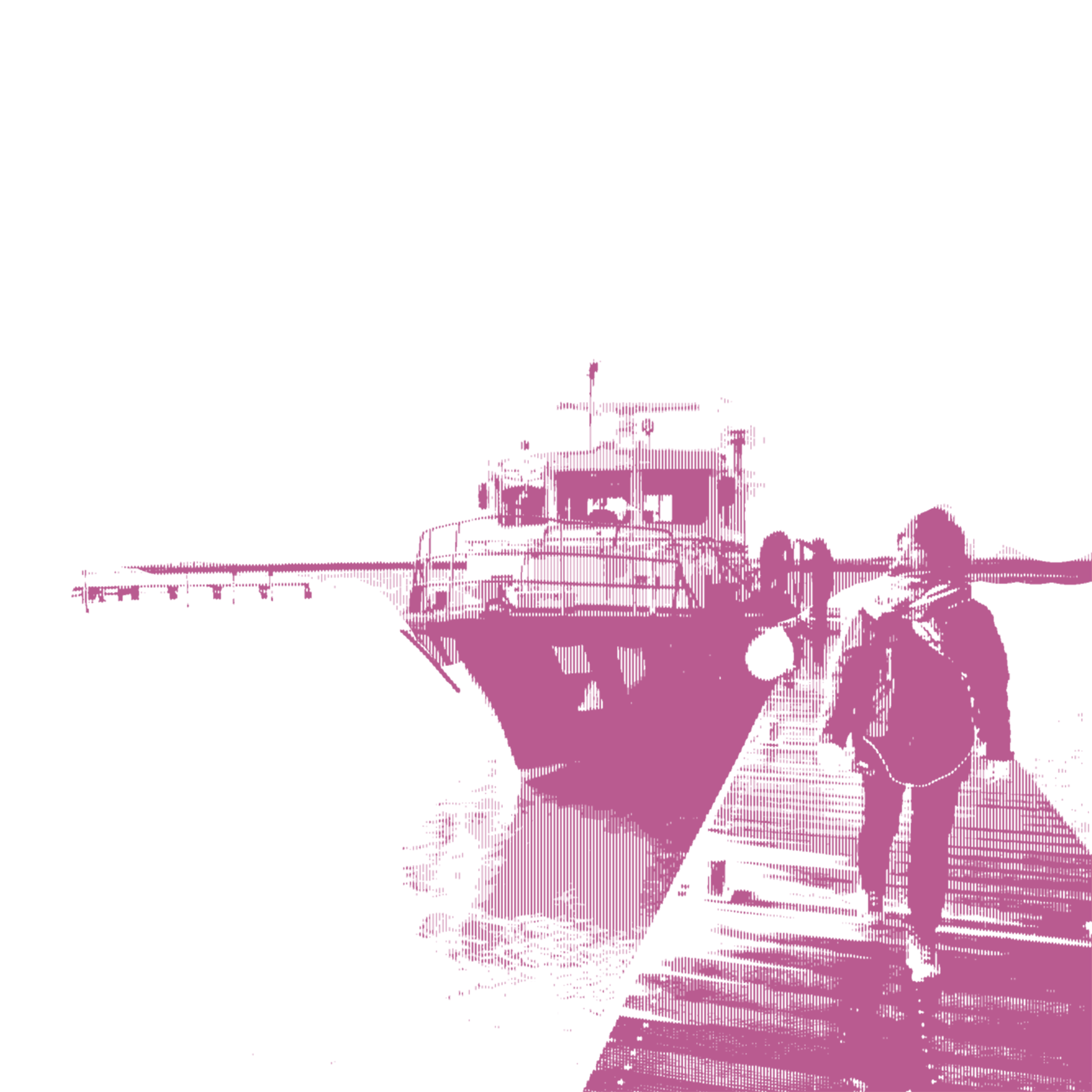 Initiative
Connected Coastlines
Connected Coastlines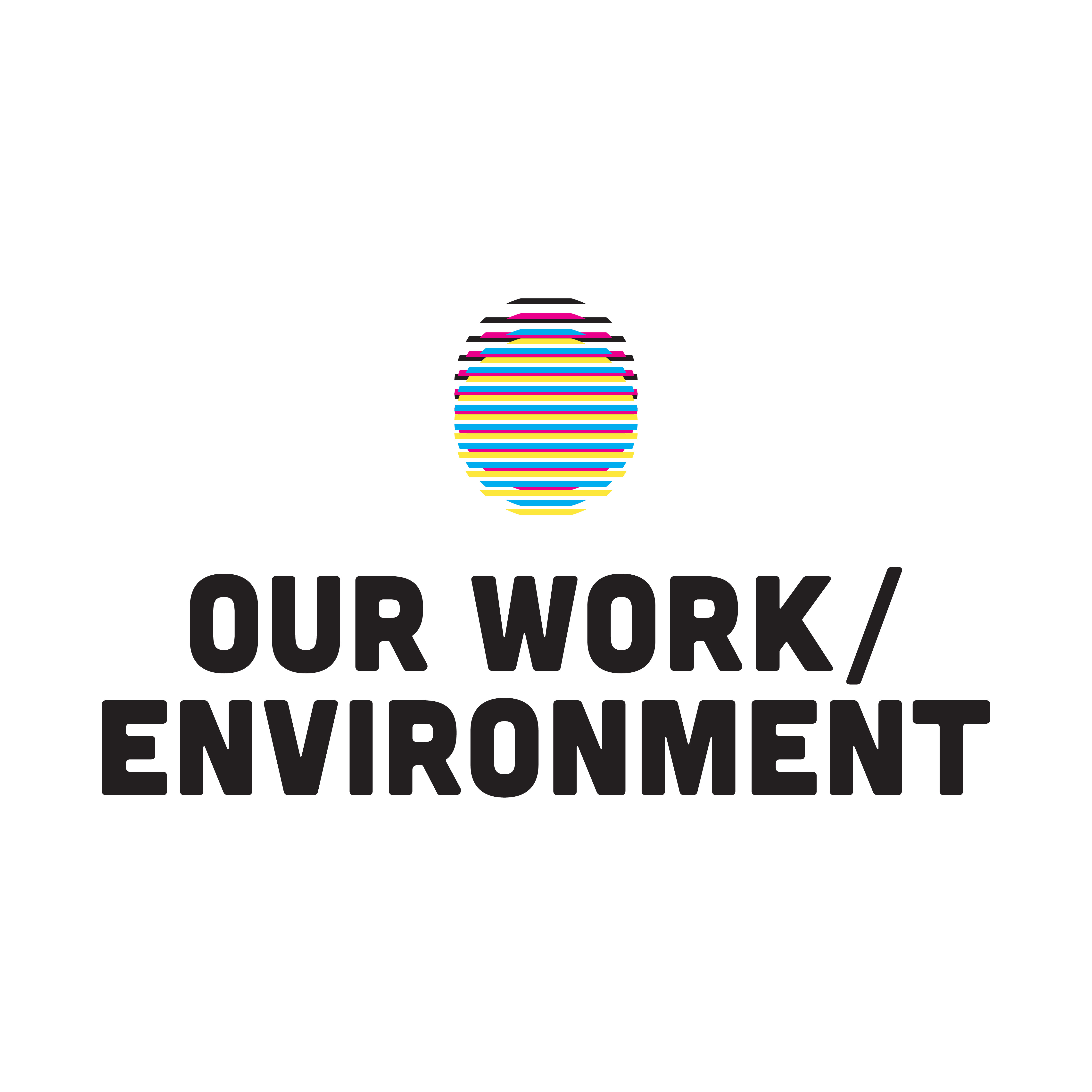 Initiative
Our Work/Environment
Our Work/Environment
RELATED ISSUES