Pulitzer Center Update September 14, 2018
Pulitzer Center Featured in Report on Foundation Support for International Journalism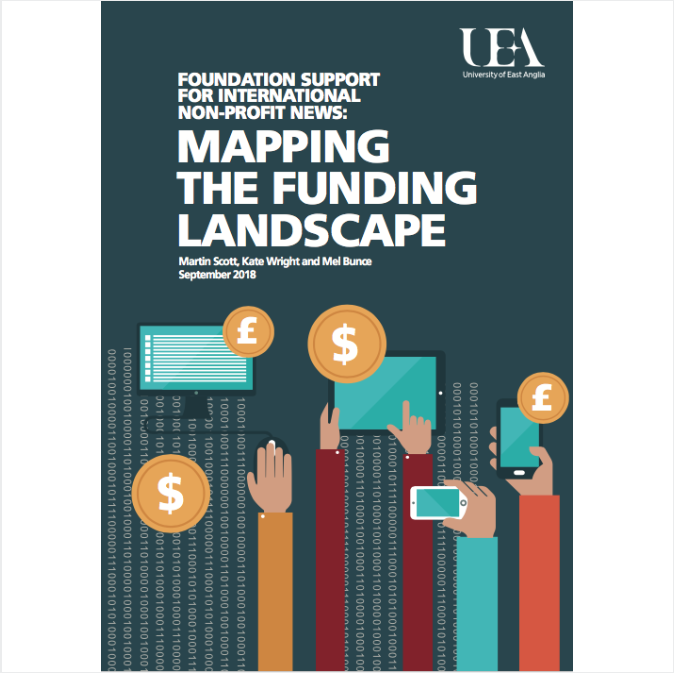 In today's ever-evolving news media landscape, we have to ask ourselves– where's the money?
In a new study, "Foundation Support for International Non-Profit News: Mapping the Funding Landscape," Martin Scott, Kate Wright, and Mel Bunce explore the role of private foundations in funding international reporting as we know it today. The study, published in September 2018, is a Humanitarian Journalism research project, with additional support from the UK Arts & Humanities Research Council.
The researchers interviewed representatives from relevant foundations, non-profit news agencies, and intermediary organizations, including the Pulitzer Center. In doing so, they found that while non-profit news organizations and intermediaries rely heavily on foundation support, only a handful of foundations finance international non-profit journalism. Of those that do, such support is a small part of the foundations' funding profiles. This is due to a variety of reasons: international journalism does not often align with the strategic priorities of many foundations; measuring the impact of international news can be difficult to measure and track; and–perhaps most significantly–partnerships like these can present distinct challenges to journalistic independence. On the one hand, foundation support can help raise the profile of a particular issue. But conversely, a news organization runs the risk of inadvertently shifting their coverage towards the foundation's priorities in order to secure funding.
That's where intermediaries like the Pulitzer Center come in.
"When foundations do provide support for thematic international news," the report states, "it is often channelled via intermediaries such as the Pulitzer Center on Crisis Reporting and GroundTruth. These intermediaries are a longstanding and incredibly influential part of the wider ecosystem of international journalism. In 2016 alone, the Pulitzer Center helped to subsidize 118 reporting projects, resulting in over 600 stories in more than 150 media outlets. Similarly, before it closed in February 2018, the International Reporting Project (IRP) had supported over 650 journalists to travel to 115 countries.
"Collectively, then, these organisations are responsible for supporting thousands of international news stories each year and for the career development of hundreds of international journalists. Moreover, given there are only a relatively small number of these organisations, they represent important gatekeepers within the field of international news."
The authors recommend further foundational support for particularly under-funded themes, as well as greater understanding of the effects of a foundation's support on news organizations and the international journalism landscape as a whole. They also call for constant transparency and a continual upholding of journalistic ethical standards–commitments to which the Pulitzer Center binds itself each day.