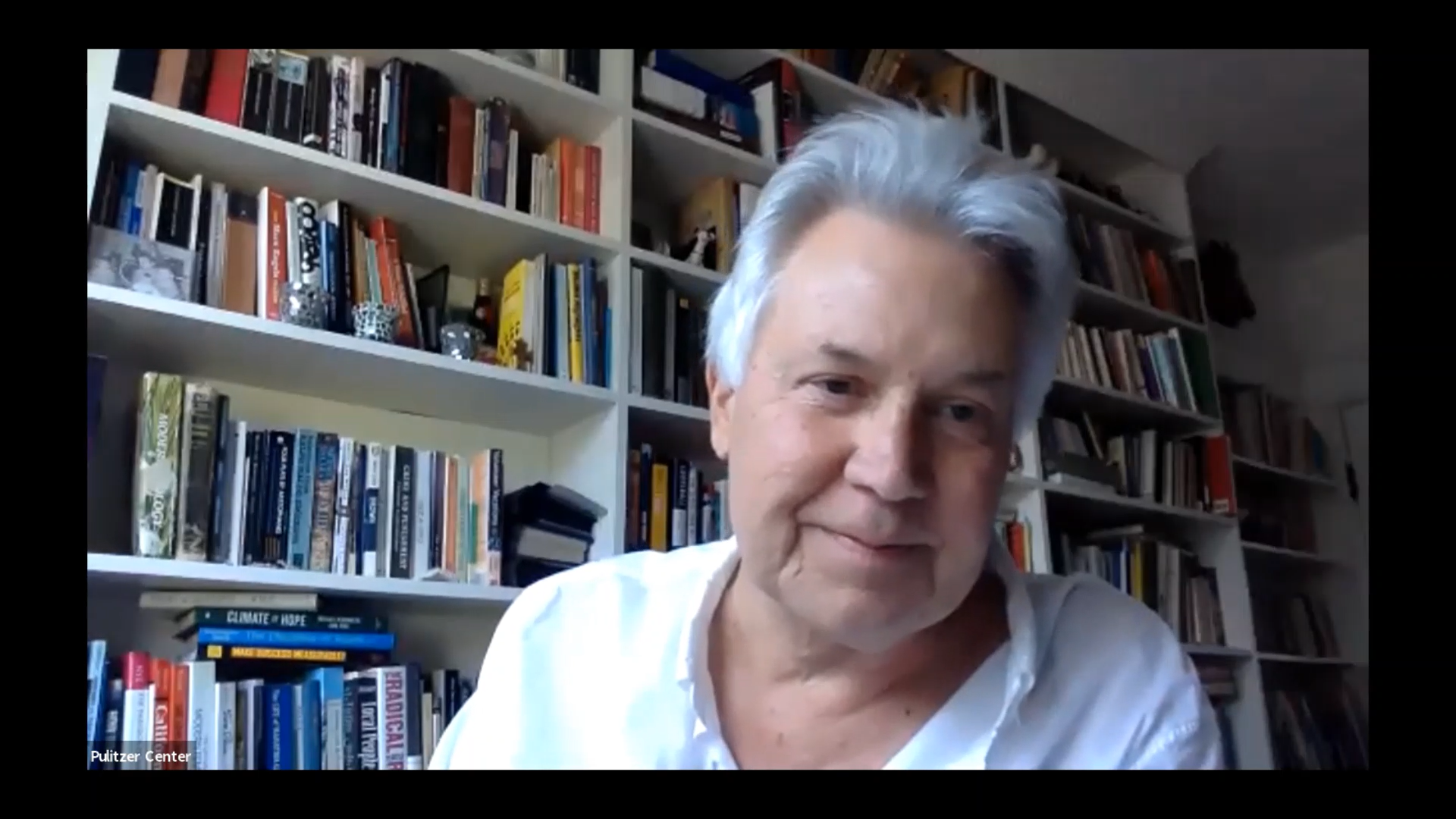 Health reporters and editors are struggling to cover one of the biggest beat stories ever, the COVID-19 pandemic, and they are doing so in the face of collateral economic consequences from the pandemic that represent a potentially mortal threat to the news organizations where they work.
On May 2, 2020, Pulitzer Center Executive director Jon Sawyer joined a digital panel addressing these existential challenges that also included John Palfrey, president of the MacArthur Foundation; Margaret Engel, director of the Alicia Patterson Journalism Foundation; and Mark Greenblatt, chair of the Fund for Investigative Journalism. The panel was hosted by author Larry Tye and sponsored by the Blue Cross Blue Shield of Massachusetts Foundation's Health Coverage Fellowship Session.
The panel session focused on how newsrooms and journalists can obtain funding as they attempt to cope with the economic fallout from the COVID-19 pandemic. The edited excerpts here include Sawyer's perspective on fund-raising based on his experience at the Pulitzer Center, including the collaborative COVID-19 reporting projects the Center has sponsored this spring. Also featured is Palfrey's discussion of the role and approach of big foundations like MacArthur and the Knight Foundation, where he is past chair and current trustee.
"Journalism isn't the best preparation for raising money," Sawyer said. "You're trained to be skeptical, you're hyper sensitive to potential conflicts of interest, and you don't want anyone dictating the spin of your reporting or how you do your work.
"On the other hand: If you can demonstrate that your independence is real, and that you're committed to follow a story wherever it leads, you will find supporters, individuals and foundations, who will support you for precisely those reasons."
Palfrey said MacArthur has created special emergency-response funding related to the COVID crisis but he stressed that it was important to continue the foundation's ongoing journalism programs and its support for increased diversity in the field. To do otherwise, he said, would be "pulling the rug out from the long-term game" of serving democracy.
The full webinar is available via the Blue Cross Blue Shield of Massachusetts Foundation website. (Scroll down to "Session Five" for access info.)