Pulitzer Center Update October 5, 2018
Pulitzer Center Board Member Joel Motley Elected Chairman of OppenheimerFunds' New York Board of Trustees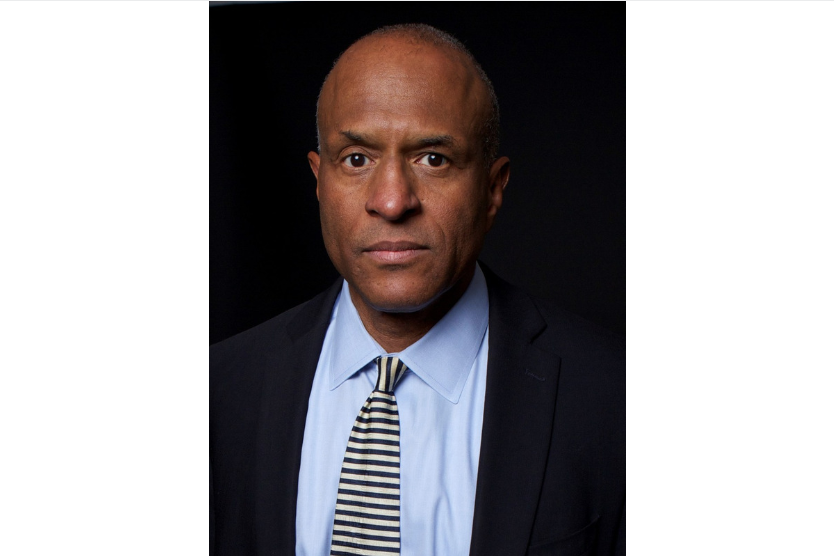 The New York Board of Trustees of the OppenheimerFunds has announced the appointment of Pulitzer Center board member Joel Motley as Chairman, succeeding current Board Chairman Brian Wruble, on January 1, 2019.  Daniel Vandivort has been elected to succeed Mr. Motley as Governance Committee Chair, also effective January 1, 2019.
OppenheimerFunds, a leading global asset management firm with more than $246 billion in assets under management, is overseen by two distinct fund boards, in New York and Denver. 
"Over the last 11 years as Board Chairman, I've enjoyed working alongside my trusted colleagues in overseeing the OppenheimerFunds governed by the New York Board," said Brian Wruble, Chairman of the New York Board. "As we transition leadership to Joel, his experience and steady hand leading the Governance Committee will be a great asset."
During his tenure on the Board, Mr. Wruble served on the Regulatory & Oversight and Audit Committees, and as Chairman, he led the Board through a period of significant asset growth and technological progress. He will continue on the Board through April 2020.
"Throughout his tenure as Chairman, Brian has demonstrated a tireless commitment to fiduciary duties for shareholders," said Joel Motley, Chairman-elect of the New York Board. "I am honored to take over the important role of leading the New York Board and to continue serving OppenheimerFunds' shareholders."
As a Managing Director at Public Capital Advisors, LLC, Mr. Motley provides advice on capital markets and infrastructure to emerging markets. He began his career in investment banking at Lazard Freres & Co. in 1985, and later became a founder of Carmona Motley Inc. in 1992. Prior to investment banking, Mr. Motley served as Regional Director for Senator Daniel Patrick Moynihan in New York, following five years of corporate law practice which he began at Simpson Thacher & Bartlett. Mr. Motley received his J.D. and B.A. from Harvard University. He joined OppenheimerFunds' New York Board in 2002.
In addition to his current role as Chairman of the Governance Committee of OppenheimerFunds' New York Board, Mr. Motley is active on a number of corporate and not-for-profit boards.  He is a member of the Council on Foreign Relations (member of the Budget and Finance Committee), Chairman Emeritus of the Board of Human Rights Watch, and an independent director of the Board of the Office of Finance of the Federal Home Loan Bank System. Mr. Motley is the Senior Warden of the Vestry of Trinity Wall Street. He is also a board member of Historic Hudson Valley, The Pulitzer Center on Crisis Reporting, and the Greenwall Foundation.
Daniel Vandivort joined OppenheimerFunds' New York Board in 2014, prior to which he served as Chairman/Lead Independent Director and Chairman of the Audit Committee of the Value Line Funds Board of Directors, as well as Chairman of the Weiss, Peck and Greer Funds Board of Trustees.  Previously, Mr. Vandivort served as President and Chief Investment Officer of Robeco Investment Management, formerly known as Weiss, Peck and Greer, after having served as Managing Director and Head of Fixed Income at the firm. Before joining Weiss, Peck and Greer, Mr. Vandivort was Managing Director and Head of Fixed Income at CS First Boston Investment Management.
Mr. Vandivort also serves on the Board of Trustees of Huntington's Disease Foundation of America, where he is the Treasurer and Chairman of the Audit Committee. He received an M.B.A. from Columbia University Business School and a B.A. from Antioch College.
About OppenheimerFunds  
OppenheimerFunds, Inc., a leader in global asset management, is dedicated to providing solutions for its partners and end investors. OppenheimerFunds, including its subsidiaries, manages more than $246 billion in assets for over 13 million shareholder accounts, including sub-accounts, as of September 28, 2018.
Founded in 1959, OppenheimerFunds is an asset manager with a history of providing innovative strategies to its investors. The firm's 16 investment management teams specialize in equity, fixed income, alternative, multi-asset, and factor and revenue-weighted-ETF strategies, including ESG as a signatory of the UN PRI. OppenheimerFunds and its subsidiaries offer a broad array of products and services to clients, who range from pensions and endowments to financial advisors and individual investors. OppenheimerFunds and certain of its subsidiaries provide advisory services to the Oppenheimer family of funds, and OFI Global Asset Management offers solutions to institutions. The firm is also active through its Philanthropy & Community initiative: 10,000 Kids by 2020, reaching children with introductions to math literacy programs.