Pulitzer Center Update March 9, 2020
Pulitzer Center Announces New Data Journalism Opportunity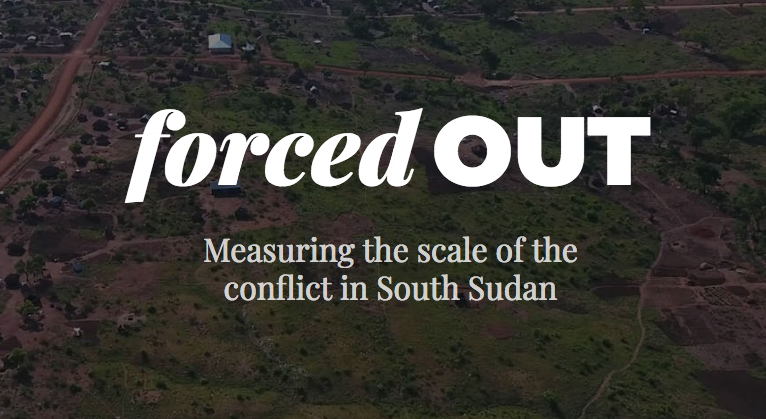 The Pulitzer Center on Crisis Reporting is pleased to announce a program to fund and support innovative data-driven journalism projects that spotlight under reported issues. This opportunity is open to all freelance and staff journalists in the United States and abroad.
We're seeking proposals that will employ cutting-edge data techniques, as well as embrace collaboration among newsrooms, whether that be across state lines or across national borders.  We encourage proposals that push the envelope in data collection and analysis and make use of advanced data mining techniques, such as machine learning, as well as spatial data analysis, satellite imagery, drones and sensors. We're seeking compelling data-driven storytelling, based on original data collection and analysis and strong visuals, that has the potential to shape public discourse and hold the powerful accountable.
Here are  a few recent examples Pulitzer Center-supported data journalism projects:
Pulitzer grantee Carolyn Thompson's data project Forced Out: Measuring the Scale of Conflict in South Sudan, published by Al Jazeera, recently won a Philip Meyer award during the National Institute for Computer-Assisted Reporting conference. These awards recognize the best uses of social research methods in journalism and are named in honor of Philip Meyer, author of "Precision Journalism" and retired Knight Chair in Journalism and UNC School of Journalism and Mass Communications.
We will select between three to five story proposals for grants in 2020. We will consider projects of any scope and size.  Please choose a team leader to submit the proposal, and submit only one project per journalist, data design team, or newsroom.
This grant opportunity is now open, and applications will be reviewed on a first come, rolling basis. 
More information on how to apply here.