Pulitzer Center Update July 9, 2015
Pulitzer Center Announces $1 Million Catalyst Fund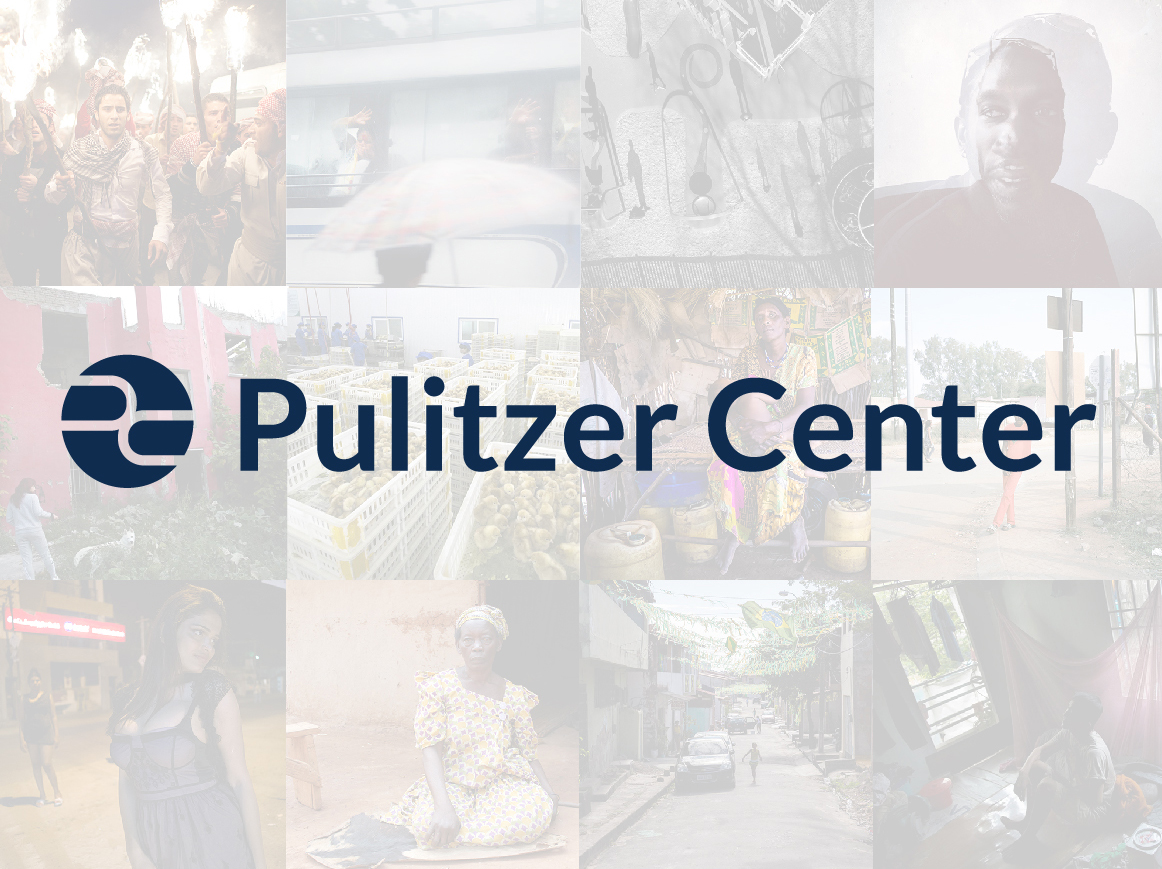 The Pulitzer Center on Crisis Reporting is pleased to announce the Catalyst Fund, an initiative aimed at fostering strategic partnerships between the Center and major news outlets to support work by freelance multimedia journalists on systemic global issues.
The Catalyst Fund begins with a two-year commitment of $1 million, made possible through the support of the John D. and Catherine T. MacArthur Foundation, the Kendeda Fund, and individual donors to the Pulitzer Center. We anticipate supporting as many as 40 Catalyst Fund projects over the next two years and hope to raise additional dollars as we demonstrate the value of this approach.
Catalyst Fund commitments have already been made to freelancers working with a range of major outlets, from The New York Times and National Geographic to Vice and MSNBC.
Jon Sawyer, executive director of the Pulitzer Center, said the Catalyst Fund speaks to the realities of today's journalism: commercial pressures on major news outlets, the increasingly important role of freelancers, and the emergence of non-profit groups such as the Pulitzer Center that are not constrained by the relentless demands of daily journalism.
"The Pulitzer Center recruits and supports high-caliber journalists tackling a broad range of global issues and then helps to place the work in large news outlets," Sawyer said. "The editorial excellence of those outlets, their large platforms and strong reputations strengthen our work—and help it reach the broadest possible audience."
News outlets and journalists selected for the Catalyst Fund will have full editorial independence. Catalyst Fund dollars will also support the educational outreach that is a crucial part of the Pulitzer Center's model. The Center organizes nearly 500 journalist presentations each year via its Global Gateway and Campus Consortium partnerships with secondary schools and universities; its online educational resources reach thousands of students throughout the world.
"The Pulitzer Center is a leader among a growing field of nonprofit news organizations bringing creative models of production and dissemination to a disrupted news industry," said Kathy Im, Director of MacArthur Foundation's Journalism and Media program, "MacArthur is pleased to support the Pulitzer Center's plans to deepen and expand its support for some of the most important and powerful international reporting of our time."
Ann Derry, editorial director for video partnerships at The New York Times, said The Times welcomes an initiative that "supports the creation and distribution of ambitious video and multimedia projects. Pulitzer Center's hands-off approach allows independent journalists and outlets to collaborate freely—which is of prime importance to The Times."
To apply for Catalyst Fund support, follow the main travel grants guidelines and application process.
For more information about the Catalyst Fund email [email protected].