Pulitzer Center Update September 12, 2019
Pulitzer Center and Humber College Partner on New Data Journalism Grant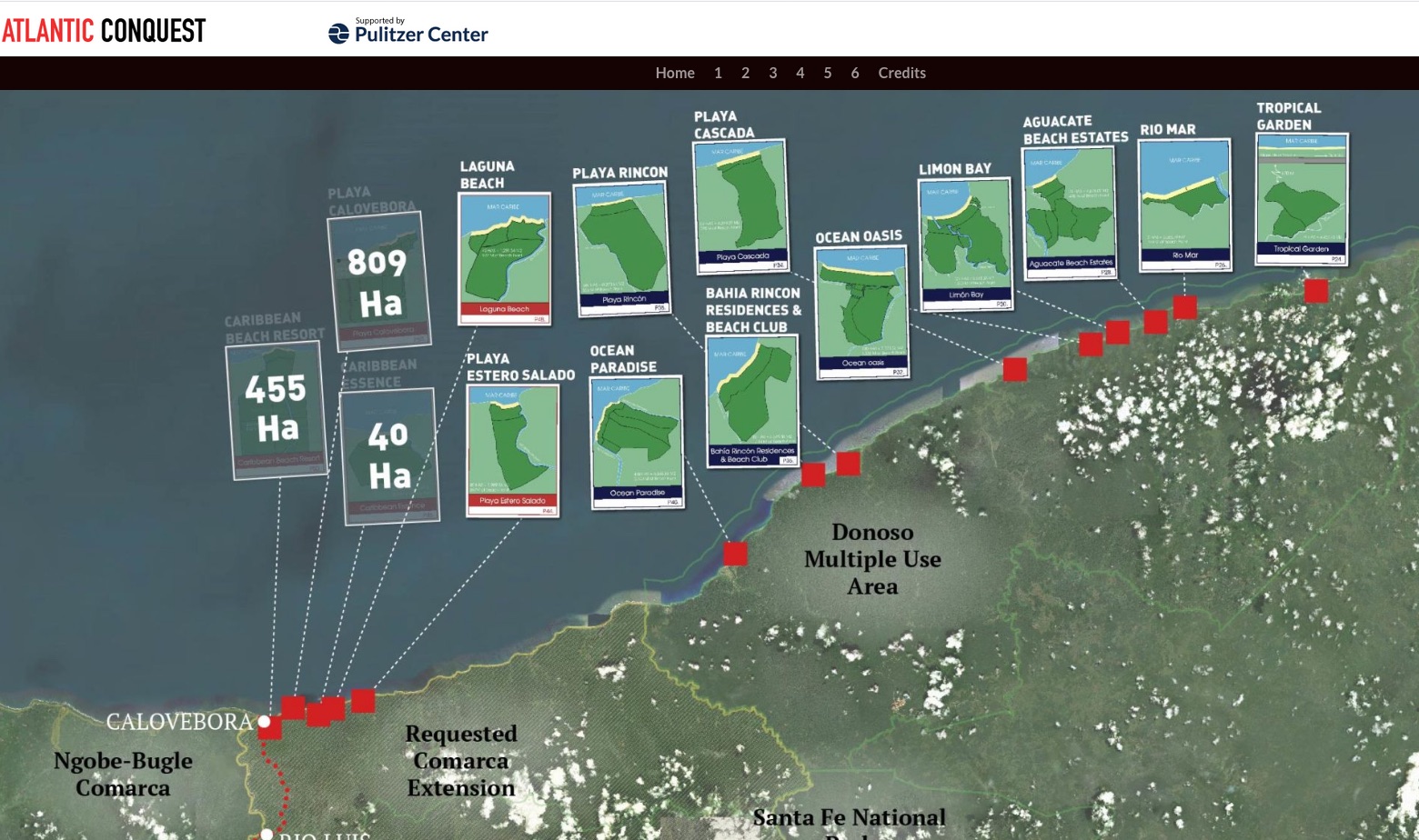 Humber College's Faculty of Media & Creative Arts storyLAB and the Pulitzer Center on Crisis Reporting have created an inaugural storyLAB Data Journalism Grant to support independent journalism. It is the most extensive grant dedicated to Canadian data-driven journalism.
The grant supports projects related to essential and underserved topics affecting Canadians. For the inaugural grant, Humber and Pulitzer are accepting proposals for stories related to Indigenous lands and property rights. The grant will provide up to $10,000 for a freelance journalist or team of journalists to explore a related story from a data-driven perspective.
"Opportunities for enterprise, data-driven journalism in this country are few and far between," says David Weisz, director of storyLAB at Humber College and professor in the Faculty of Media and Creative Arts. "Especially when it comes to covering Indigenous issues, where the cost of travel alone can cause newsrooms to lose their appetite for a particular story. This grant is to ensure that these important stories get told and told properly."
This grant opportunity is now open, and applicants are encouraged to submit their proposals by November 30, 2019.
Humber's storyLAB leverages the multidisciplinary nature of the Faculty of Media & Creative Arts to create collaborative opportunities between Humber staff, students and industry partners. Humber's Faculty of Media & Creative Arts is committed to fostering data journalism, most recently creating and hosting Data Driven, a data journalism symposium for coders, investigative reporters, developers and data advocates.
About the Pulitzer Center
The Pulitzer Center on Crisis Reporting is an innovative award-winning non-profit journalism organization dedicated to supporting in-depth engagement with under-reported global issues. We sponsor quality international reporting across all media platforms and a unique program of outreach and education to schools and universities. Visit the Pulitzer Center online at pulitzercenter.org.
About Humber College Institute of Technology & Advanced Learning
Combining in-depth theoretical learning and hands-on experience with applied research and extensive industry connections, Humber College provides career-focused polytechnic education to more than 33,000 full-time and 23,000 part-time and continuing education students across three campuses. The College offers broad programming from apprenticeship training to certificate and diploma programs, as well as graduate certificates and bachelor degrees. As a receiving institution for students from across Ontario, Humber is a provincial access hub offering opportunities to students interested in pathways to degree and graduate certificate completion. Visit humber.ca.
###
For more information, please contact:
Jeff Barrus
Communications Director
Pulitzer Center on Crisis Reporting
202.460.4710
[email protected]
Nadia Araujo
Media Relations and External Communications Specialist
Humber College Institute of Technology & Advanced Learning
[email protected] | 416.675.6622 ext. 5479