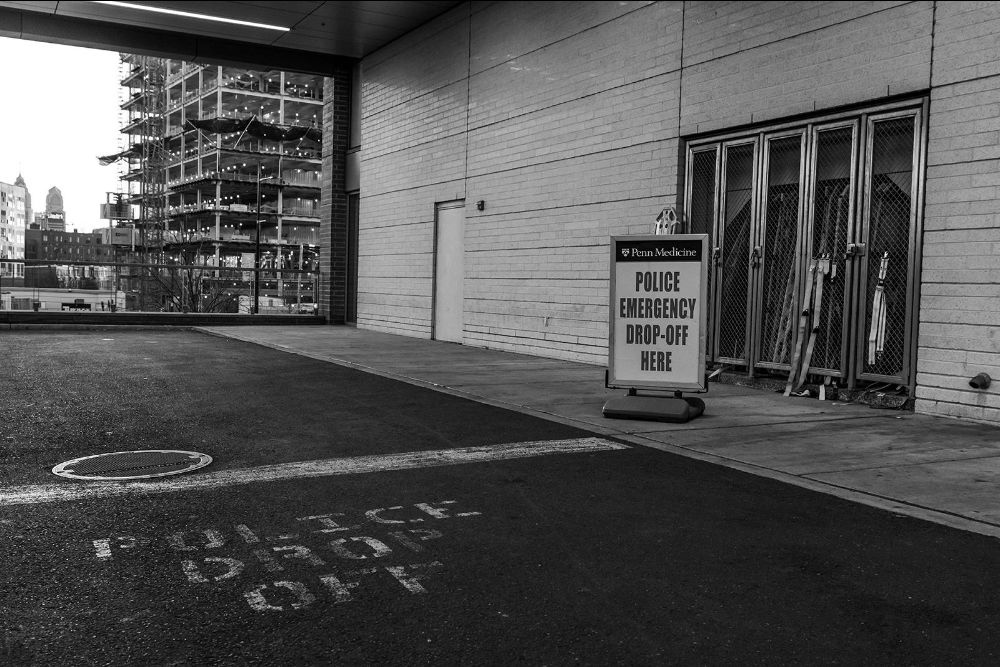 Photos and Essay Capture the Many Involved Whenever Someone Gets Shot
On April 22, the leafy northwest Washington neighborhood where I've lived for 40-plus years got a harrowing glimpse of the gun violence that is all too common across the country. For reasons still unknown, a 23-year-old with an arsenal of automatic weapons unleashed a fusillade of more than 200 bullets toward a nearby school where students were just ending their day.
No one was killed other than the shooter himself, found dead in his apartment after the assault. That only four individuals were injured means that we were remarkably lucky, when set against the awful toll that similar incidents have extracted in so many communities. But for students caught in the shattered glass hallway of the school, for their families, and for those injured, the trauma of that day won't diminish anytime soon.
An innovative visual project for BuzzFeed News by grantees James Sprankle, Paige Skinner, and Kate Bubacz captures the ripple effect each time a gunshot finds a target. Their focus is Penn Presbyterian Medical Center in Philadelphia, where an astonishing 18 percent of trauma cases involve gunshot wounds.
Nearly three dozen photographs document "the 100-plus people a gunshot victim may see from the time they are shot until they are fully recovered—part of the vast but largely hidden economic and psychological cost of gun violence," the article notes. "A single bullet wound sets in motion a long, labor-intensive process to try to save a life, a chain of support that includes police officers, security guards, trauma nurses, doctors, surgeons, therapists, more nurses, social workers, pharmacists, paramedics, and chaplains."
The BuzzFeed News reporting and photography are reminders of the multitude of lives affected every time someone gets shot. Here's hoping that stories like this help spark the effective action on gun violence we desperately need.

---
Impact
The University of California announced it would ensure that in-state tuition and student service fees for California students from federally recognized Native American tribes would be fully covered by grants and scholarships within the system. UC's Native American Opportunity Plan hopes to make the school system more accessible to in-state Indigenous students.
The plan was spurred in part by the report "The University of California Land Grab: A Legacy of Profit from Indigenous Land," which was funded by UC Berkeley's Joseph A. Myers Center for Research on Native American Issues and Native American Student Development. The study frequently cites and was influenced by Land-Grab Universities, a two-year investigative project supported by the Pulitzer Center that examines how American universities profited from the sale of land seized from Indigenous nations. Grantees Tristan Ahtone and Robert Lee tracked 99% of the 11 million acres of land taken through the 1862 Morrill Act. Among the report's recommendations was that the universities utilize endowment revenue generated from seized Indigenous land toward tuition waivers for Indigenous students.
---
This message first appeared in the May 6, 2022, edition of the Pulitzer Center's weekly newsletter. Subscribe today.