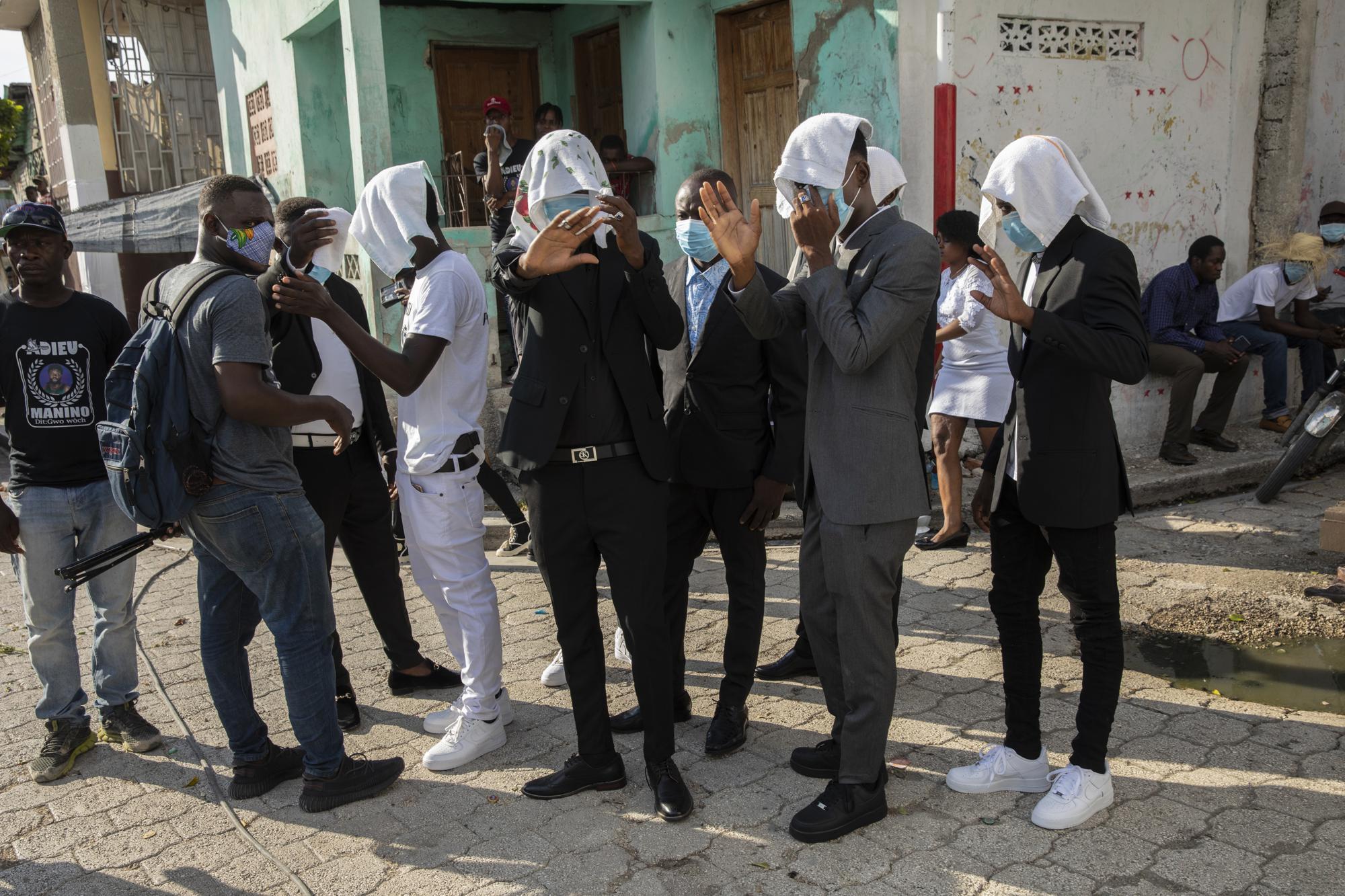 Associated Press photographer and Pulitzer Center grantee Rodrigo Abd has been reporting from Haiti since 2004, but he says the four-week trip to the country that he just completed with fellow grantee Alberto Arce was the most challenging ever. Challenging because in the wake of a presidential assassination, with rampant crime, abject poverty, and generations of broken promises, most of the Haitians he encountered had zero sympathy toward a white man with a camera.
"No photo. No money. I want no pictures. I don't want to see you. I don't want to talk to you." These were the phrases, the AP reports, that Abd heard over and over.
Yet despite those hurdles, Abd and Arce got extraordinary access, from the ex-policeman nicknamed "Barbecue," who leads the gang that controls most of Haiti's ports, to the rich businessmen and women who long dominated the country's economy and are now struggling to sustain their perch in what they call "a gangster nation."
Over the past 15 years, we've supported 22 reporting projects on Haiti, many of them focused on international relief and development programs that too often never reached the people most in need. As I reflect on Haiti's current crisis, I am mindful of one of those projects in particular: Voices of Haiti, a "video poetry" initiative led by Kwame Dawes in the aftermath of an especially terrible catastrophe, the earthquake in January 2010 that claimed tens of thousands of lives. 
In the poem "Storm," Dawes writes:
 
Here is where my prayers
are stripped of all ostentation;
here faith is tasteless
as unleavened bread; here
hope is a whisper from a dried
mouth, and I know what
the presence of God is.
 
It would be foolish indeed to suggest easy prescriptions for Haiti, given the centuries of misbegotten interventions that mark its history. The least we can do, as these AP reports remind us, is pay attention.

---
Impact
Multiple Pulitzer Center-supported projects were nominated at the ninth annual Gabo Foundation awards in the categories of innovation and coverage. 
In innovation, grantee Helena Carpio was nominated for her investigative multimedia project about fires in protected areas of Venezuela. Grantee Lucas Marchesini was also recognized in the category of innovation for his Metrópoles story "Where Does Recyclable Waste Go?", which used data, videos, and maps to show the journey of recycled objects in Brasilia, Brazil.
In the category of coverage, the Pulitzer Center's Environment Investigations Editor Gustavo Faleiros, Amazon Rainforest Journalism Fund grantee Bram Ebus, Amazon and International RJF grantee Tom Laffay, Amazon RJF grantees Sam Cowie and Marcos David Valverde, and Pulitzer Center grantees Gaulbert Sutherland, Stefano Wrobleski,  Wilfred Leeuwin, María Antonieta Segovia, and Jaap van 't Kruis were nominated for their multimedia project, Mercury Alert, which explores the environmental impact of a multi-billion-dollar underground industry of trading, transporting, and mining mercury in Guyana, Suriname, French Guiana, Venezuela, Colombia, and Brazil.
---
This message first appeared in the November 9, 2021, edition of the Pulitzer Center's weekly newsletter. Subscribe today.
RELATED ISSUES