Pulitzer Center Update May 26, 2011
Nieman Global Health Fellows Announced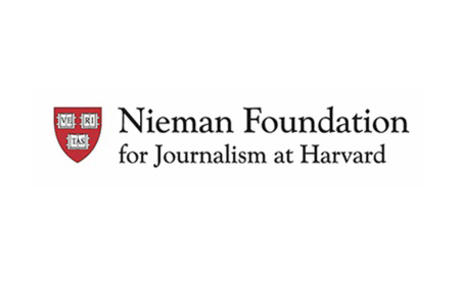 Samuel Loewenberg and Rema Nagarajan are the two Global Health Reporting Nieman-Pulitzer Center Fellows in the newly announced Class of 2012 of the Nieman Foundation for Journalism at Harvard. They are among 24 journalists from around the world to become the 74th class of Nieman Fellows.

In announcing Class of 2012, Nieman Foundation curator Bob Giles said, "This new class of fellows holds great promise for leadership and advancing the practice of serious journalism in difficult times."

The Global Health Reporting Nieman Fellows in the class of 2012 and their areas of interest are:

Samuel Loewenberg (United States), a freelance journalist based in Los Angeles, will study neglected factors in global health interventions, foreign aid reform and the role of journalism in increasing accountability. Loewenberg also has reported previously for the Pulitzer Center from Mexico and from Guatemala examining poverty, malnutrition, maternal health and related issues.

Rema Nagarajan (India) assistant editor, The Times of India, will study patterns and trends in mortality, fertility and population growth and their relationship with population health, the impact of poverty, class, gender and geography on access to health care and medical ethics.

Loewenberg and Nagarajan were chosen by Jon Sawyer, the Pulitzer Centers executive director, and Stefanie Friedhoff.  Giles chaired the global health reporting selection committee.The Nieman Global Health Reporting Fellowship includes a four-month reporting project, which is funded by the Pulitzer Center.

The Global Health Fellows are part of a collaboration between the Nieman Foundation and the Pulitzer Center launched in 2010 to support international reporting initiatives with a special focus on global health coverage. The partnership also brings Pulitzer Center journalists to Harvard University for presentations and discussions on underreported international stories and provides an annual workshop for Nieman Fellows that will explore the Center's strategies for using multimedia platforms effectively; placing news stories in the media for maximum impact; and employing social media, educational networks and other techniques to engage the public in important global issues.

Antigone Barton and Helen Branswell were the first Nieman-Pulitzer Center Global Health Fellows in 2011. They will be undertaking their reporting in summer 2011.

See the full list of Class of 2012 Nieman Fellows.

Read more on the Nieman-Pulitzer Center collaboration.