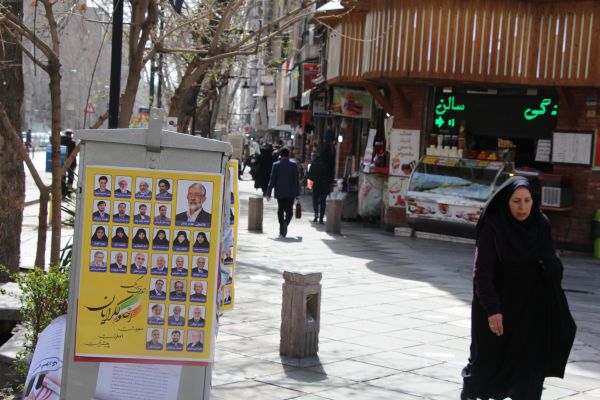 Dear Educators,

Happy Women's History Month! Here are this week's featured lesson plans and updates on the Pulitzer Center's education events:

News Bite Lesson: Elections Around the World

Connect your discussions around the 2016 U.S. presidential election to elections around the world using this week's News Bite from our education team. Following a brief discussion about the prominent issues and major players emerging in the U.S. presidential primary, students analyze the 2016 parliamentary election in Iran and presidential election in Taiwan to explore how the upcoming election in the U.S. compares to those in other countries.

Featured Lesson: Debating the Global Land Rush

How should a country's land be used? Who has the right to a country's land?

This lesson plan from the Pulitzer Center education team uses the multimedia project The Great Land Rush from the Financial Times to analyze debates surrounding land use in Ethiopia, Myanmar and Indonesia. Focusing on objective summary, the lesson guides students towards a structured debate about how a county's land should be used.

Education News: Students Connect to Journalists Over Skype

Sue Ikenberry, a teacher at Georgetown Day School (GDS) in Washington D.C., connected her Comparative Politics class to Pulitzer Center-grantee Reese Erlich this week to discuss his reporting on elections in Iran.

"GDS students asked a variety of questions about the roles of various major figures in Iranian politics, including questions about the power of the newly elected Assembly of Experts," Ikenberry wrote in an email following the Skype session.

"He had a lot of stuff to say about young people that was very exciting—their use of social media, their quiet rebellions, women pushing the envelope on how to wear their scarfs...," she continued. "GDS is grateful to Reese Erlich for giving so much of his time, and hopes we might feature him again soon to talk at greater length about the situation in Syria."

If you are interested in connecting your students to a Pulitzer Center journalist over Skype, email [email protected]. A member of the education team would also be happy to reach out to you directly.

Featured Project for Students: "The Last Hunt" by Katie Orlinsky and Julia O'Malley

Click here to learn more about journalists Katie Orlinsky and Julia O'Malley and their reporting on how climate change is challenging Native communities across rural Alaska. Create your own lesson plan using Katie and Julia's work with our Lesson Builder.

Want more education news? Sign up for our newsletter here.
RELATED ISSUES