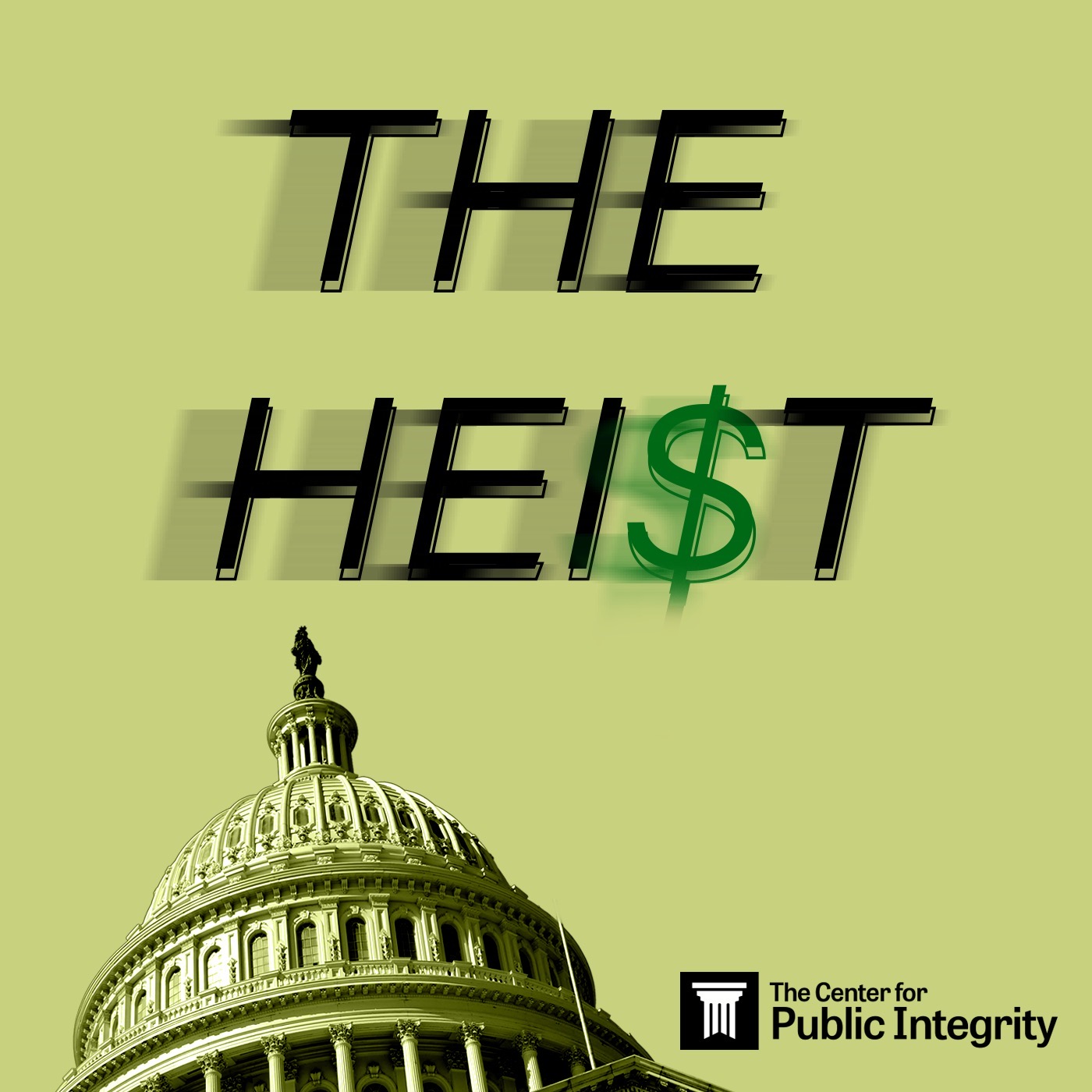 When the executive producers of The Heist sent Pulitzer Center Reporting Fellow Brett Forrest the podcast's first episode in July 2020, Forrest said he was instantly hooked.
"I recognized what a good podcast this was going to be," he said. "I was very excited to jump on the opportunity."
Sally Herships, Columbia University Graduate School of Journalism professor and executive producer of The Heist, invited Forrest to help produce the podcast. Forrest said he has worn a lot of hats in the production process, but his main role has been in the podcast's distribution.
The first episode of The Heist, a five-part series from the Center for Public Integrity (CPI), was released on September 17. CPI's first podcast explores power in the Trump administration through the lens of the Tax Cuts and Jobs Act of 2017, which the administration promised would boost the middle class and "pay for itself." In reality, it funneled money to the rich and ballooned the national debt.
"Part of the [Congressional Budget Office]'s job is to analyze Congress' plans, like the tax bill. So it did," Herships reports in the first episode. "CBO said that over the next decade Trump's tax bill would add more than $1.5 trillion to the debt. But in spite of that, this is the bill that Republicans in Congress, and rich donors like Doug Deason, desperately wanted to become law."
"It's been a fun project because it's my first time working on a big audio project like this, and it's the Center for Public Integrity's first time working on a big audio project like this," Forrest said. "So we've been testing the waters, and so far we're really happy with the results."
Forrest recently graduated with a master's in journalism from Columbia University, which is a member of the Pulitzer Center's Campus Consortium. As 2020 Reporting Fellows with the Pulitzer Center, he and Brian Ryu produced a documentary film, Victoria's Foil, which follows a Paralympic fencer as her aspirations are halted by the COVID-19 pandemic.
Forrest said that adapting to remote production while making the Pulitzer Center-supported documentary Victoria's Foil helped him when working with reporters to gather audio to create promotional material for The Heist.
"I knew exactly what had to be done," he said. "Having the experience already working remotely on the documentary for so long made the process a lot smoother and easier."