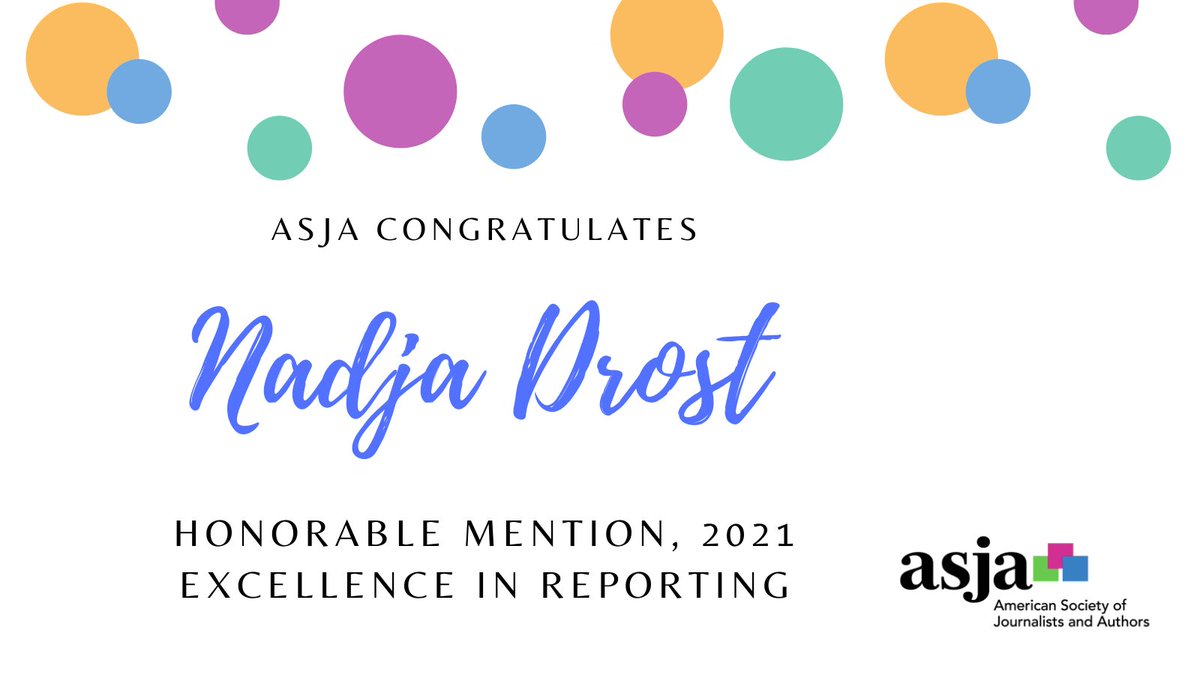 Pulitzer Center grantee Nadja Drost received an honorable mention award for Excellence in Reporting at the American Society of Journalists and Authors (ASJA) Annual Writing Awards.
Drost's project, Extra-Continental Migration: The Longest Journey to America, tells the story of the journey of extra-continental migrants and their experience navigating one of the most hostile and isolated tracts of land on the globe, the Darien Gap. Drost was recognized for her latest article published in The California Sunday Magazine, "When can we really rest?" The article provides a glimpse into the dangerous miles of mountainous rainforest filled with impassable terrain, robbers, and rotting corpses while expressing the undying hope these migrants have for a better life in the United States.
The ASJA writes, "The strength of the article is her personal experience with a group of migrants thrown together by fate to vividly render their treacherous journey."
View the full list of winners here.
RELATED ISSUES