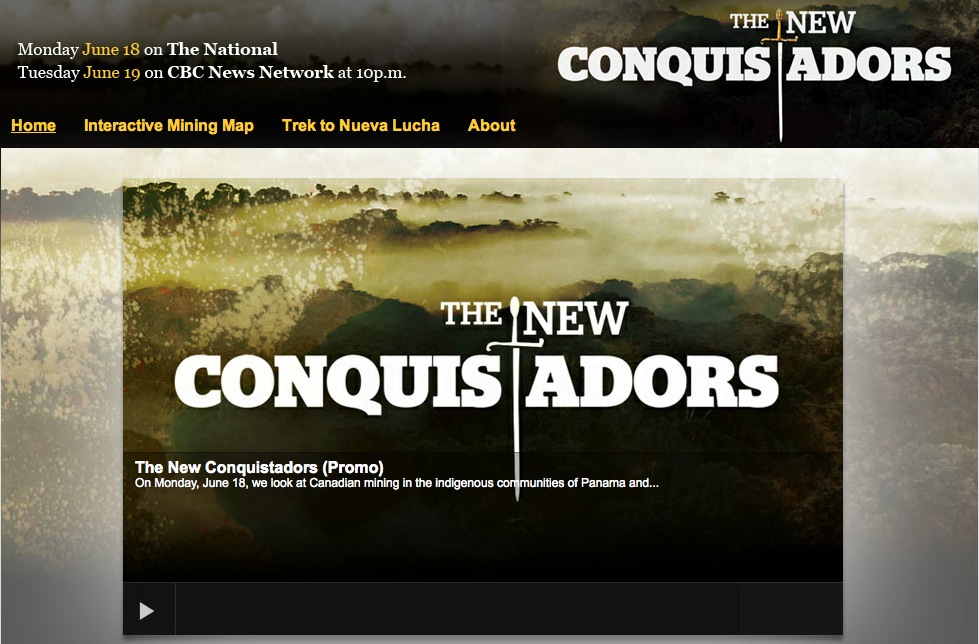 A new collaboration between the Pulitzer Center and the Canadian Broadcasting Corporation examines the growing conflict between Canadian mining companies and indigenous communities, farmers and environmental activists in Panama.

Producer Lynn Burgess, reporter Mellissa Fung and cameraman Paul Seeker chronicle this struggle in 'The New Conquistadors' with the aim of engaging the international community in a discussion about mining development in Panama and elsewhere in Latin America. The documentary airs on CBC's The National on Monday, June 18 and CBC Network News on Tuesday, June 19.

The 'The New Conquistadors' website offers an interactive mining map of social and environmental conflicts involving Canadian mining interests in Latin America since the late 1990s, designed by MICLA, a McGill University-based research team. Users can also explore the journey taken by the CBC News crew through an interactive timeline and additional video segments and photo galleries.

This reporting project is a part of the Pulitzer Center's coverage of the global extractive industry. Previous projects include investigations into gold mining in Colombia and deforestation in China.