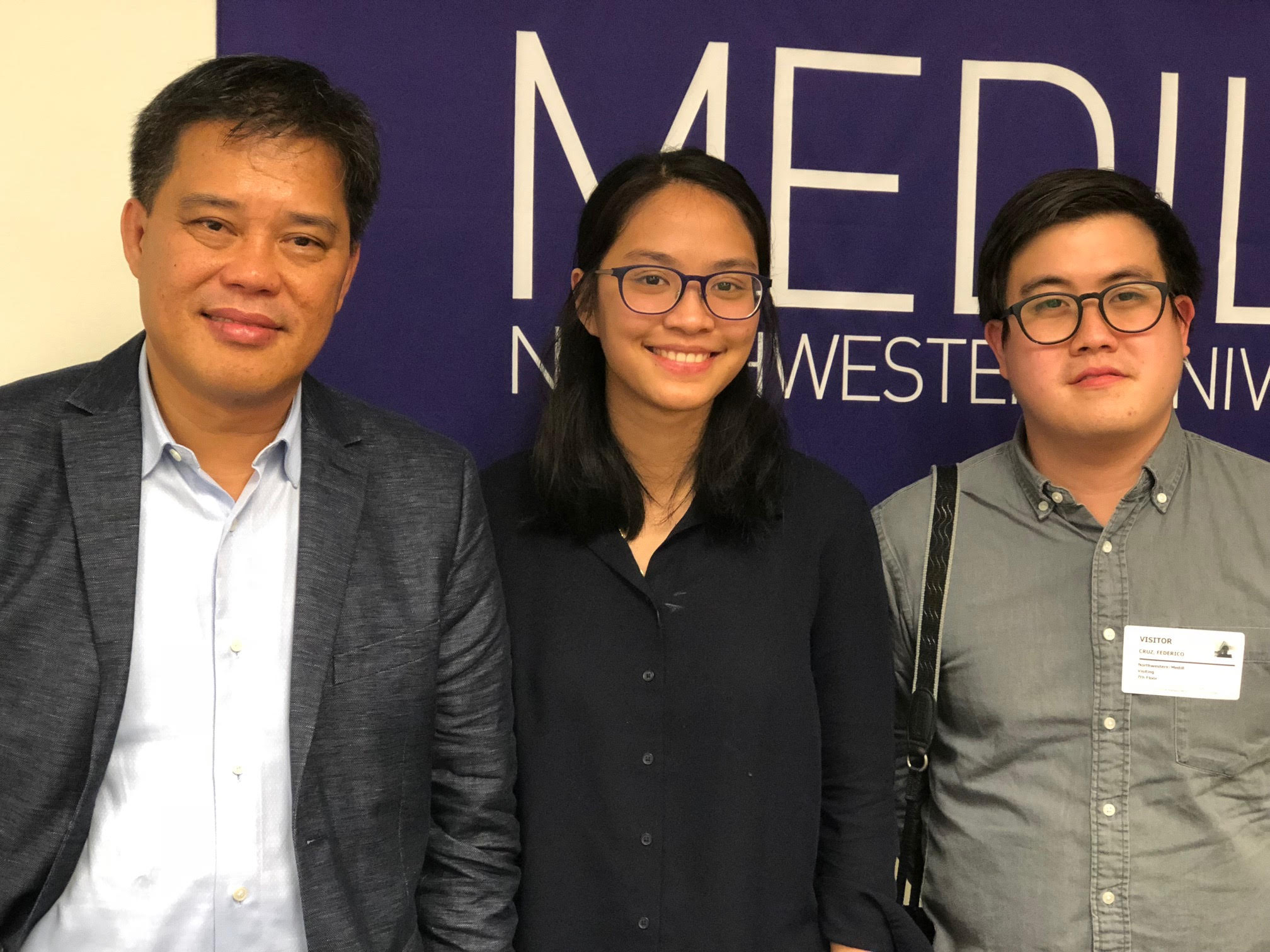 2017 Pulitzer Center student fellow alum Pat Nabong spoke at Northwestern Medill School of Journalism DC Program about her reporting on the psychological impact of Filipino President Rodrigo Duterte's war on drugs. Medill's Washington Newsroom hosted the film screening and panel discussion, which was open to Medill students and the wider Washington D.C. community.
Government officials in the Philippines say they have social services for victims, but they don't actually provide those services to victims and survivors, says Nabong. #MedillPulitzer

— Pulitzer Center (@pulitzercenter) February 20, 2018
Joining Nabong on the panel were Carlos Conde, Philippines researcher for the Human Rights Watch Asia division, and Federico Cruz, a former staff photojournalist for the Manila Bulletin and a stringer for the Rappler, now based in New York. The panel was moderated by Kate Cimini, a graduate student in Medill's D.C. bureau.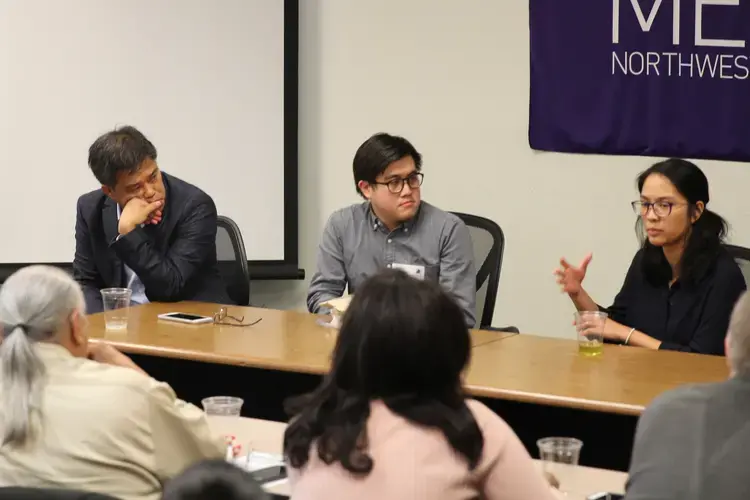 Nabong traveled to the Philippines to report on families affected by Duterte's aggressive drug policies. Nabong's documentary shows the trauma and fear that families experience after their loved ones are killed.
One woman, whose real name was not used, detailed the psychological impact of surviving after her partner was killed. She and her family are too afraid to return to their home, believing that they will be targeted by Duterte's forces. Conde explained that one of the reasons families are targeted is to cover up the killings and eliminate potential witnesses. 
For journalists covering what is effectively a war zone, the mental health of victims isn't something they're able to focus on, says @condeHRW. #MedillPulitzer

— Pulitzer Center (@pulitzercenter) February 20, 2018
Many journalists focus only on the violent killings in this ongoing conflict. Nabong's reporting helps show the impact on families and communities, and exposes the need for better access to psychological support for survivors.
Cruz said, "Media isn't covering the people who are still alive. Most coverge is of the actual killings but not what happens after."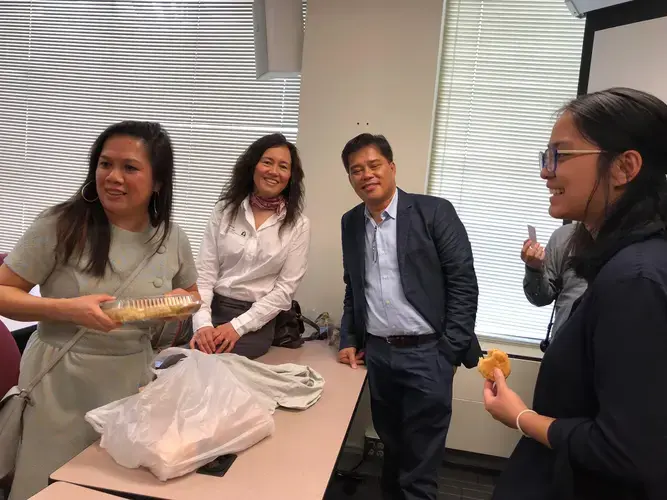 In a closing comment, Conde said, "Journalists are crucial in documenting this. I hope people will understand the far-reaching effect of the drug war and find more holistic ways of addressing the drug war."
Nabong disussed the far-reaching effects of Duterte's policies: "The drug war has not only led to the killings of thousands of suspected drug users without due process. This campaign has also left many traumatized families in its wake. I hope that this film will make people realize that this issue shouldn't be purely viewed from a criminal justice perspective, but also from a healthcare perspective. I hope that this film will help end the killings, lead to more support for surviving families, and lead to more sustainable and holistic solutions."
RELATED ISSUES