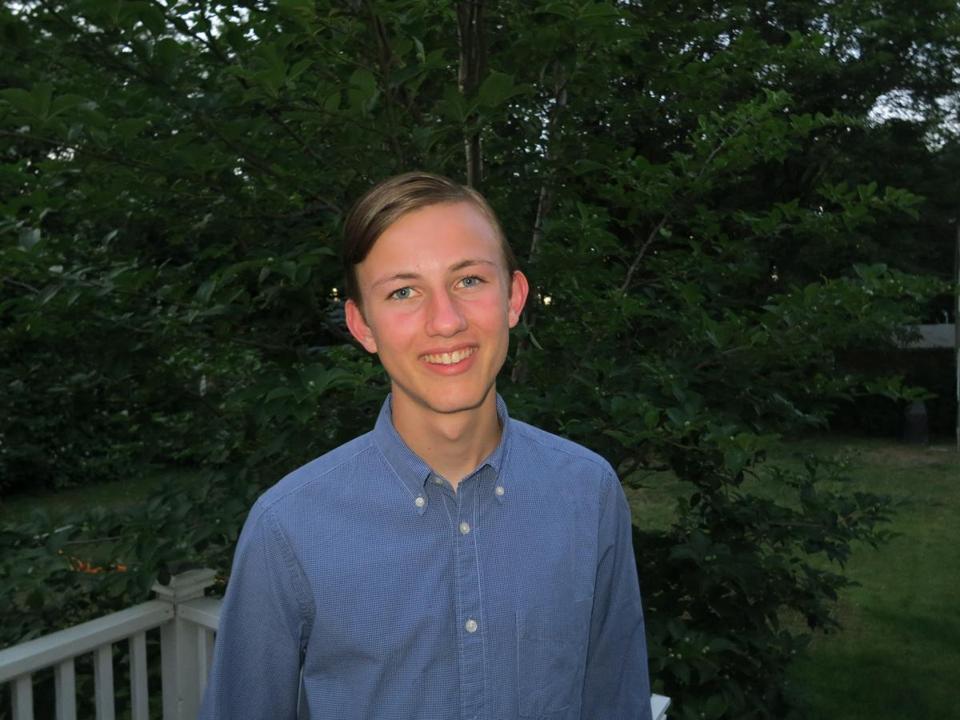 In September, 16-year-old Nick Fahy will embark on the hike of a lifetime.

As the winner of the Pulitzer Center's "Out of Eden Walk" essay contest, Fahy will join Pulitzer Prize-winning journalist Paul Salopek, who is currently three years into his decade-long journey to retrace the path of early human migration from Ethiopia to the Southern tip of South America. Fahy will be joining him in Uzbekistan for a two-day stint.

Fahy, a rising high school junior at Boston College High School, was one of dozens of students who entered the contest, held in partnership with Philmont Scout Ranch, an adventure camp in New Mexico. Entrants were asked to respond to the question "What do you notice about a place when you slow down?"

According to a profile in The Boston Globe, Fahy wrote about practicing "slow journalism" in Mattapan, a proximal, but unfamiliar neighborhood in Boston.

Fahy is an avid hiker and longtime Boy Scout who told the Globe that he is most excited about the opportunity to experience a wholly unfamiliar environment.

"In Mattapan, I was five minutes away [from home] and the changes were very noticeable. Now, I'm going half a world away, and that's going to be incredibly different," he said.

Fahy's winning essay will be published in the coming weeks in the PhilNews, the Philmont Scout Ranch's weekly newspaper, and on the Pulitzer Center website. You can already read the essays of the 10 runners-up on the Pulitzer Center website.

The Pulitzer Center first brought Salopek's project to the Philmont Scout Ranch in 2015, and this year's contest represents a continued partnership between the two organizations. Read more about this collaboration.
RELATED ISSUES