Pulitzer Center Update May 18, 2016
MacArthur Foundation Awards Pulitzer Center Five-Year General Operating Grant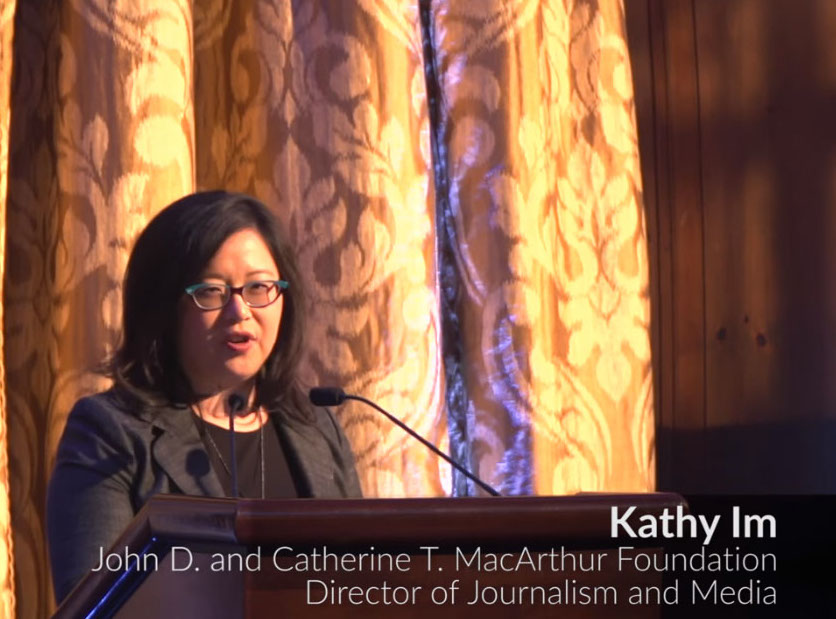 The Pulitzer Center on Crisis Reporting is pleased to announce that the John D. and Catherine T. MacArthur Foundation has awarded it a $2.5 million, five-year general operating grant as part of the MacArthur Foundation's expanded investment in independent journalism. The grant will support award-winning international reporting by Pulitzer Center grantees, as well as the Center's innovative education and outreach programs that bring veteran reporters and their stories to K-12 and college classrooms around the country.

Support for the Pulitzer Center is part of nearly $25 million in completely unrestricted, five-year general operating grants MacArthur is making to a core group of journalism grantees. The other grantees include: American University's Investigative Reporting Workshop, Center for Investigative Reporting, Center for Public Integrity, the Foundation for National Progress, Global Press Institute, The Nation Institute, National Public Radio, Public Radio International, Round Earth Media, University of California Berkeley Graduate School of Journalism Investigative Reporting Program, and WGBH Educational Foundation's program, FRONTLINE.

"Unrestricted funding is especially vital to helping well-led nonprofit news organizations experiment and innovate, and enables journalists and editors the independence to pursue important stories that do not make commercial sense, particularly in the costly realms of investigative and international reporting," said Kathy Im, MacArthur's director of Journalism and Media.

"This is a hugely important show of support, not just for us but for non-profit journalism in general," said Jon Sawyer, the Pulitzer Center's founding director. "MacArthur has sent a powerful signal—that independent journalism is a public good and that to thrive it requires long-term support."

Julia Stasch, MacArthur's president, announced the new commitment at the PBS Annual Meeting. "Independent media plays an important role in how Americans understand their community and the world, the decisions they make, and whether and how they exercise their responsibility as citizens," she said. "MacArthur's investments will strengthen and enlarge the ecosystem of independent journalism, enabling even more entrepreneurial work that makes available factual reporting, authentic stories, and diverse voices to help inform a robust public civic dialogue."

A longtime supporter of public and independent media, the MacArthur Foundation is recommitting itself to the core values of accurate, in-depth journalism and documentary storytelling while also supporting innovation and experimentation and building diversity in the field. Most of the Foundation's support is made largely through unrestricted grants intended to preserve the independence and good work of its grantees.

MacArthur has supported journalism since 1983–with a focus on independent and diverse perspectives on broadcast television and the production of independently produced documentaries. Since 2000, the Foundation has supported investigative journalism and deep and analytical reporting on television, radio, and online.

The Pulitzer Center is an innovative award-winning non-profit journalism organization dedicated to supporting in-depth engagement with underreported global affairs through sponsorship of quality international journalism across all media platforms and a unique program of outreach and education to schools and universities.