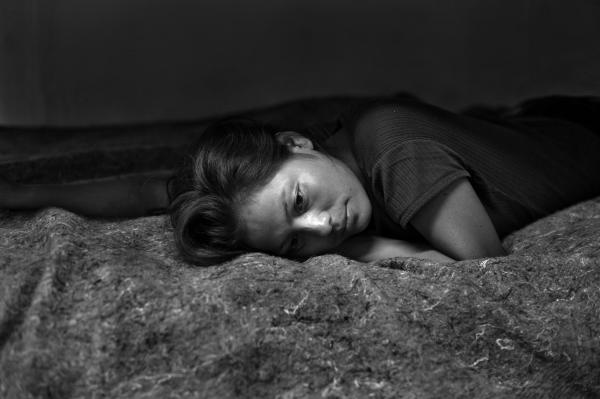 Every three years the National Portrait Gallery holds the Outwin Boochever Portrait Competition, where they invite select artists to choose their best portraits and submit them to the competition. The juried competition results in an exhibition at this Smithsonian museum of about 50 finalists, which this year included photographer and Pulitzer Center grantee Louie Palu.

"Deported" is the name of the image selected. Marisol Espinoza was a 20-year-old woman from Chiapas, Mexico, when Palu took her photograph in 2012 at a Mexican shelter for deportees and migrants the night after she was deported from the United States. She crossed into the United States and walked through the Arizona desert for six days before she was arrested by the U.S. Border Patrol.

The photograph of Espinoza comes from Palu's series Mira Mexico, a "conceptual newspaper", and from his Pulitzer Center-supported reporting project, Drawing the Line: The U.S.-Mexico Border. His reporting along the border examined drug-related violence, smuggling, immigration and corruption, considering various angles and viewpoints of individuals including including politicians, immigrants, citizens, drug smugglers and others.

Palu is an award-winning photographer and a Schwartz Fellow at the New America Foundation. He has been featured in The New Yorker, The New York Times, TIME, Newsweek, The Atlantic, BBC, The Globe and Mail and Sunday Times Magazine.

The exhibition runs through January 8, 2017.
RELATED ISSUES

Governance

Drug Crises