Pulitzer Center Update December 27, 2012
Linda Winslow Joins Pulitzer Center Board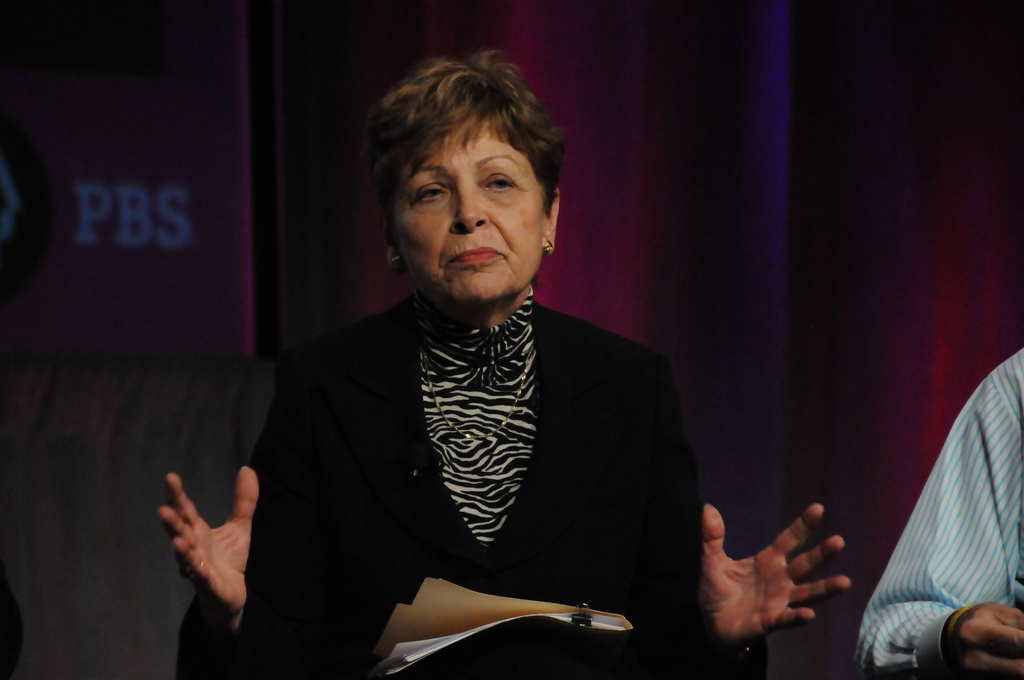 The Pulitzer Center is pleased to announce the election of Linda Winslow to its board of directors.

Linda, executive producer of PBS NewsHour since 2005, has long been a key member of the NewsHour management team. Her association with Jim Lehrer and Robin MacNeil dates back to her role as producer for the National Public Affairs Center for Television (NPACT). She produced their seminal Watergate coverage in 1973 and also produced PBS's live coverage of the House Judiciary Committee's Presidential Impeachment hearings, which was anchored by Jim Lehrer. Linda was one of the original producers of the half-hour MacNeil/Lehrer Report from 1975 to 1978, and she rejoined the program as the deputy executive producer in 1983 to facilitate its transition to a one-hour format.

From 1978 to 1983, Linda was vice president in charge of news and public affairs for WETA-26/Washington, D.C., where she was responsible for PBS coverage of Washington's major news events, as well as for the weekly series Washington Week in Review and The Lawmakers.

Linda graduated with high honors in English from Michigan State University and received her Master of Science degree in journalism from Columbia University Graduate School of Journalism, where she currently serves on the Board of Visitors.

Linda has played an invaluable role in helping the Pulitzer Center become a leading source of broadcast journalism on global systemic issues. NewsHour has featured nearly 50 reports produced or funded by the Pulitzer Center, on topics ranging from food and water security to fragile states and the environmental and labor exploitation issues associated with extractive industries. She has embraced and championed our commitment to collaborations, working with us on joint projects with The Washington Post, National Geographic, USA Today, and PRI's The World. We are honored to have this strong journalism voice on our board.

Other members of the Pulitzer Center board include Emily Rauh Pulitzer, chair and founder of the Pulitzer Foundation for the Arts; Katherine Moore, of Rye, NY; William Bush, partner and general counsel, BDT Capital Partners; Joel Motley, managing director of Public Capital Advisors, LLC; Betsy Dietel, senior partner with Dietel Partners; and Jon Sawyer, executive director of the Pulitzer Center.