Pulitzer Center Update September 7, 2018
Kem Knapp Sawyer Elected Associate Board Member of Overseas Press Club of America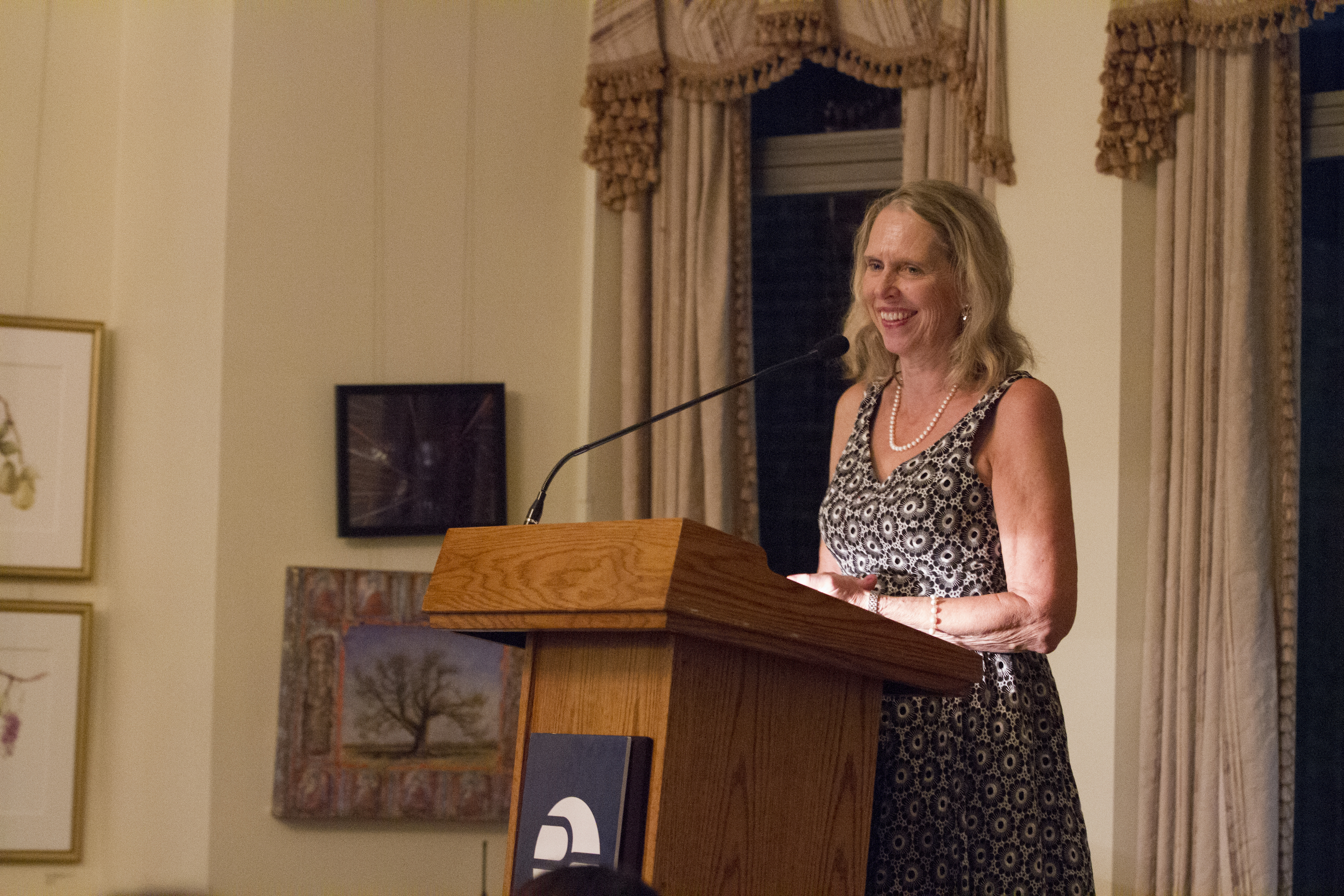 The Overseas Press Club of America (OPC) has elected the Pulitzer Center's contributing editor, Kem Knapp Sawyer, as an associate board member.
"I look forward to working with other OPC board members to increase opportunities for journalists to cover international stories on issues that matter," Sawyer said of her new role on the OPC board. "It's our job to make sure these stories get told and that we report on what happens beyond our borders—whether it be migration, cultural identity, land rights, or climate change. These stories affect us all."
Sawyer is the director of the Pulitzer Center's Campus Consortium student fellowship program, mentoring student fellows in their international reporting and shepherding them through the fellowship. A journalist and author, she has reported on children at risk in Haiti, Bangladesh, India, and the Democratic Republic of Congo and has written more than a dozen books for young readers, with subjects including refugees and child soldiers, as well as biographies of Eleanor Roosevelt and Anne Frank.
The Overseas Press Club is a 79-year old organization that awards the most prestigious prizes devoted to international news coverage for an American audience. It's the nation's oldest and largest association of journalists engaged in international news. OPC's mission is to uphold the highest standards in journalism, advance in freedom of press, and promote good fellowship among journalists. They also aim to educate a new generation of journalists and aid in freedom and independence of the press around the world.
The full announcement is available on the Overseas Press Club website.