Pulitzer Center Update April 22, 2016
Kathy Im: Unrestricted Philanthropic Support Important for Nonprofit Journalism Success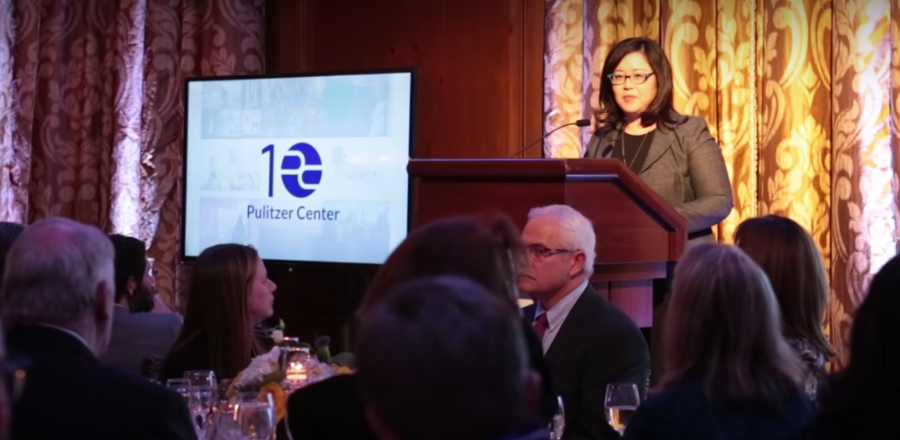 The ability of nonprofit news organizations like the Pulitzer Center to take risks on challenging stories is dependent on access to unrestricted philanthropic funds, says Kathy Im, director of Journalism and Media for the John D. And Catherine T. MacArthur Foundation. Restricted funds from donors can prevent journalism nonprofits from pursuing stories that require a greater investment of time, or fall outside of a particular foundation's program priorities.

Writing with Peter Slevin in an essay for the American Press Institute, Im discusses MacArthur's recent efforts to expand its unrestricted funding:

The bottom line is that the journalism matters and funders must do all they can to help public interest media do essential work. This starts with identifying skilled leaders and trusting them to direct fresh, honest and meaningful coverage of their own choosing. This does not mean delivering a big grant and walking away. Rather, it is important for funders to have an open channel of communication with the organizations it supports while respecting the need for journalists to maintain the independence that is so essential to their credibility. A sense of trust and collegiality will help both sides navigate the implications when, inevitably, a well comes up dry or the organization faces unexpected challenges.

As a sign of confidence in this approach, the MacArthur Foundation has decided to increase substantially its investments in explanatory and investigative reporting produced by nonprofit news organizations. MacArthur will be providing unrestricted five-year grants to a core group of public interest news organizations considered to have strong and stable leadership, a distinguished track record, and a successful history with the foundation. These include The Center for Investigative Reporting, Center for Public Integrity, Frontline, ProPublica and the Pulitzer Center on Crisis Reporting. As MacArthur deepens its commitment to nonprofit journalism, a central goal is to build stability and flexibility and reverse the funding ratio, so that fifty percent or more of an organization's income is comprised of general support.


The full essay is available on the American Press Institute website.