Pulitzer Center Update November 28, 2022
Journalism + Community Engagement = Impact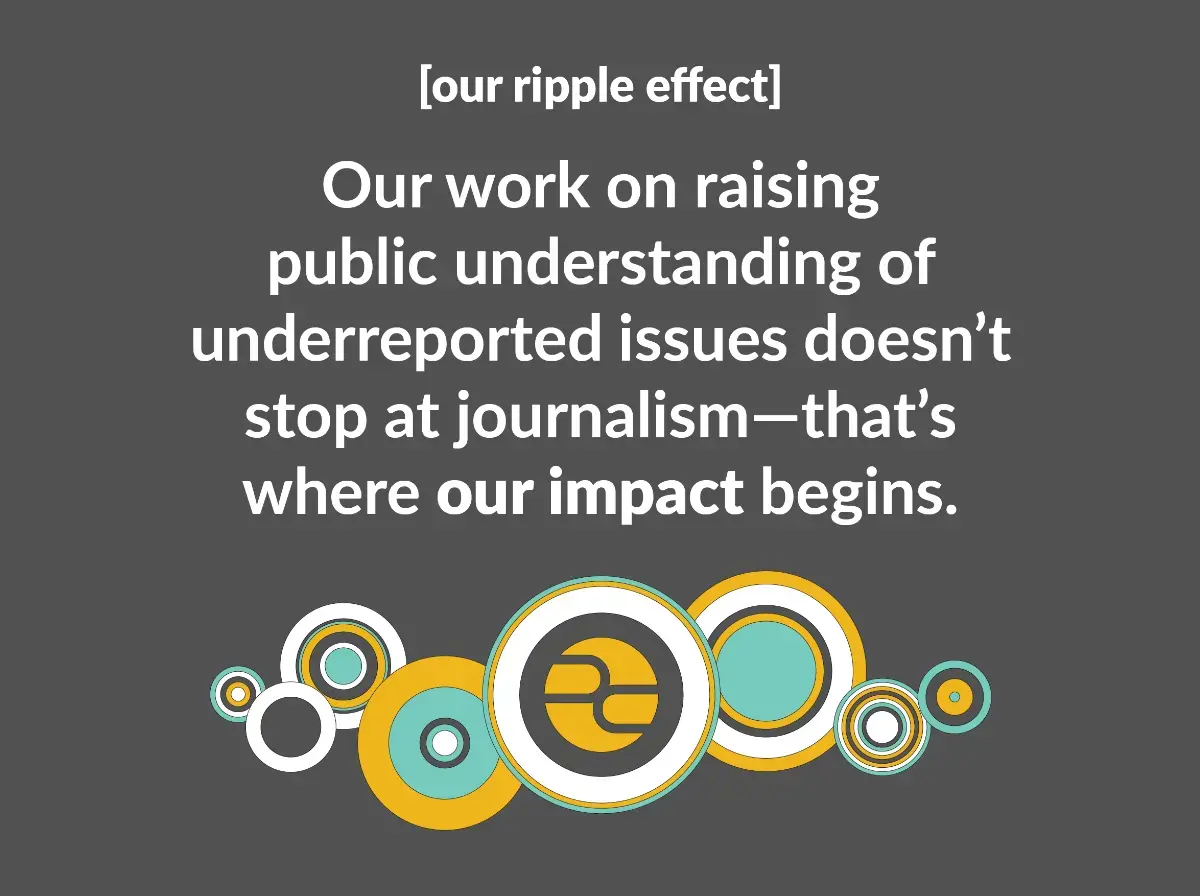 "It wouldn't have been possible without the support of the Pulitzer Center." This sentiment is something we hear often from our more than 300 journalist grantees and Reporting Fellows working to bring systemic, underreported issues to light in 80-plus countries around the world every year.
Beyond the statistics, the Pulitzer Center is committed to tracking all kinds of impact across our organization. We are excited to announce the launch of a new landing page dedicated to celebrating our shared impact. As we kick off our end-of-year giving campaign this week, we hope you'll explore how your support makes a difference in the lives of journalists, in newsrooms, with educators and students, and the public—in the United States, and around the world—on the issues that matter most.
We believe in the power of journalism to create positive, real-world change. This is central to our mission—and in this crucial moment for journalism, we are contextualizing complex issues for our readers and pointing to possible solutions. The collaborative networks we create between independent journalists and newsrooms, locally and globally, are working to strengthen news ecosystems in the longer term.
Our community engagement and education programs help bridge divides and create connections between the local and the global. As a reader shared in our audience survey, the Pulitzer Center is "building bridges of empathy, affinity, and understanding—especially between people who may believe they are vastly different." These programs also help build trust in, and respect for, journalism by connecting journalists directly to current and future audiences. As another reader shared, the Center "helps give confidence that good journalism matters."
We see the ripple effects of our impact across journalists' careers, in newsrooms, in the education sector, and at the policy level.

Over the coming weeks, you'll hear from us about the tangible changes we've seen as a result of our work, thanks to the support of individuals like you. We hope you'll join us in our mission by supporting us with a year-end donation today.


Thank you,