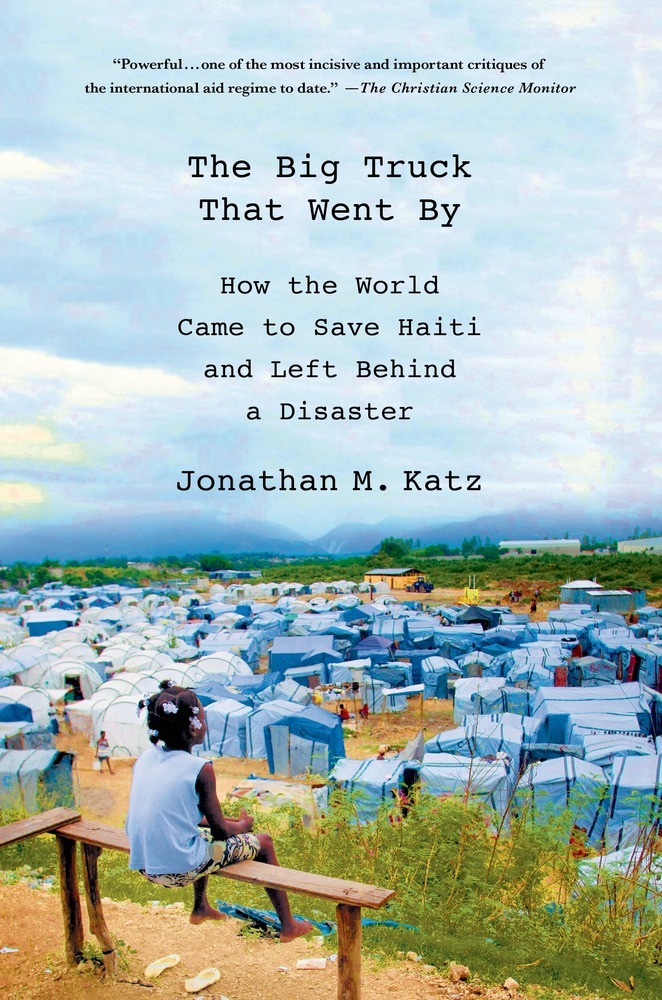 "The Big Truck That Went By," Pulitzer Center grantee Jonathan Katz's book critiquing international aid, is a finalist for 2015 PEN Literary Awards given out by the PEN American Center.

"The Big Truck That Went By" is Katz's initial look into the politics, economics and intentions of international aid to countries like Haiti. He continues his reporting with photojournalist Allison Shelley on a Pulitzer Center-supported project, The Clintons' Republic, exploring the influence that Bill and Hillary Clinton have wielded in Haiti for decades and the implications of their reconstruction efforts there.

Katz's book, published by Palgrave Macmillan Trade, is one of five finalists for the PEN/John Kenneth Galbraith Award for Nonfiction. The other finalists are: "Five Days at Memorial," by Sheri Fink, which previously won the National Book Critics Circle Award and several other honors; Danielle Allen's "Our Declaration: A Reading of the Declaration of Independence in Defense of Equality"; "League of Denial: The NFL, Concussions and the Battle for Truth," by Mark Fainaru-Wada and Steve Fainaru; and "This Changes Everything," Naomi Klein's book about climate change.

PEN's nonfiction award, named for writer and economist John Kenneth Galbraith, is a $10,000 prize for the author of a distinguished book of general nonfiction possessing notable literary merit and critical perspective and illuminating important contemporary issues.

The award winner will be announced on Wednesday, May 13.