Pulitzer Center Update November 22, 2022
Introducing Our 2022-2023 Teacher Fellows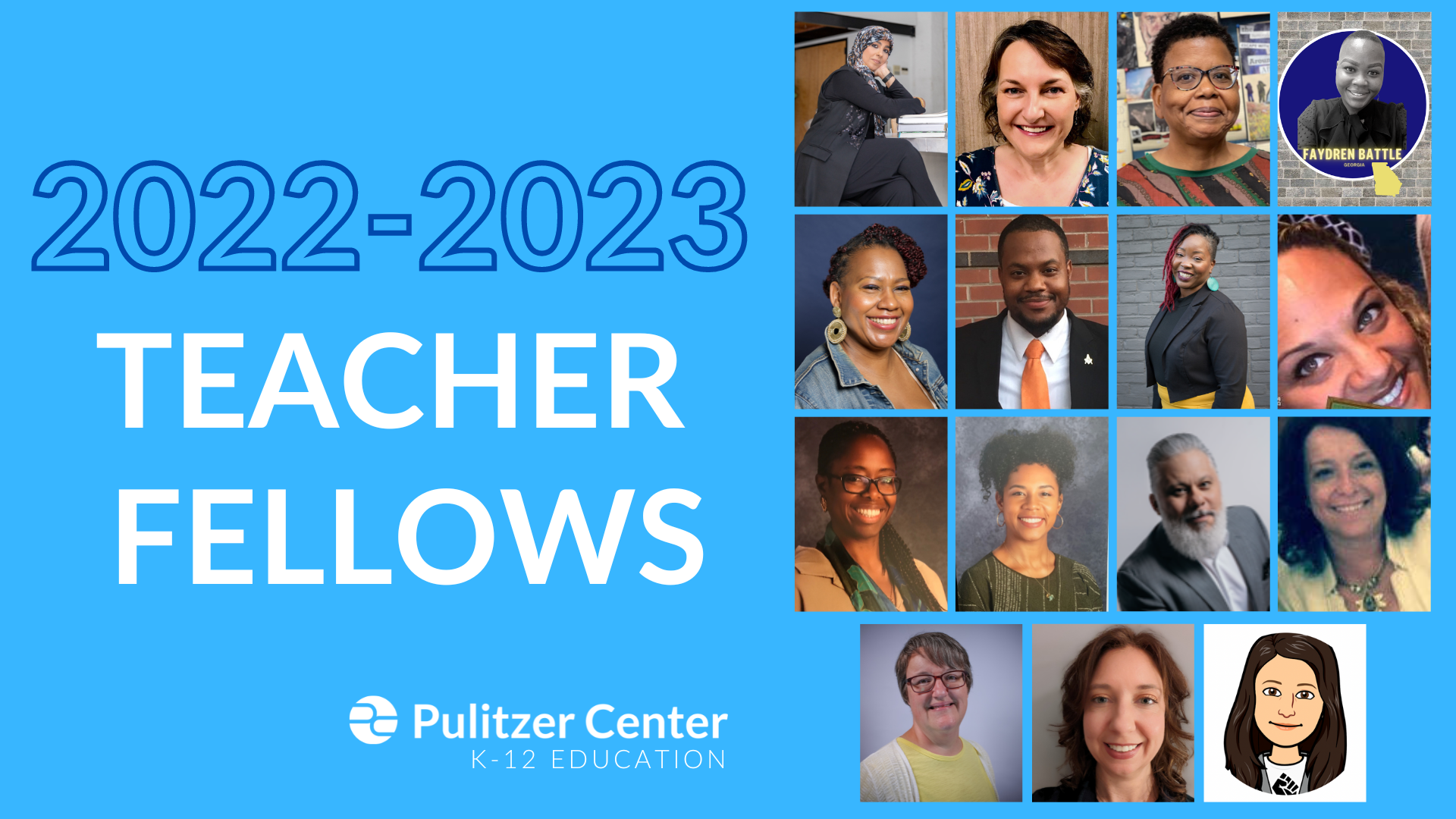 Fifteen Teacher Fellows have joined the Pulitzer Center's education team for the 2022-2023 fellowship program. These educators were selected from 58 applicants across the U.S. to explore how engagement with underreported global news stories and media literacy skills can support their curricula and communities.
This year's Fellows represent eight states and the District of Columbia. They teach grades 4-12 in public schools, charter schools, and carceral facilities, and their courses include English, U.S. history, world history, ancient civilizations, civics, creative writing, journalism, math, and more.
Learn more about these amazing Fellows in our slideshow below (click on the image to advance slides). Their units will be available in our lesson library starting in summer 2023.
Throughout the fellowship, educators will explore the theme, "Asking Critical Questions: Underreported Stories and Media Literacy in the Classroom," by analyzing reporting, connecting with journalists, and brainstorming curricular connections with their cohort.
They will then create, teach, and evaluate standards-aligned units that explore the following questions:
How might underreported news stories differ from what students are used to seeing in the news?
How do journalists utilize critical questions when reporting underreported stories?
How can underreported stories inspire students to reflect on their own lives and histories, cultivate curiosity, and ultimately evaluate how their lives connect to the lives of others?
How can students use the skills of a journalist, including curiosity and critical thinking, to take informed action on important issues?
How can students engage with underreported news stories to…

Reflect on the role of news?
Evaluate credibility and bias in news stories?
Practice empathy?
Take informed action?
For more information on our fellowship program, and to explore units by the over 70 amazing educators who have participated in our teacher fellowships, click here.