Pulitzer Center Update January 10, 2022
Informed Students, Speaking to Power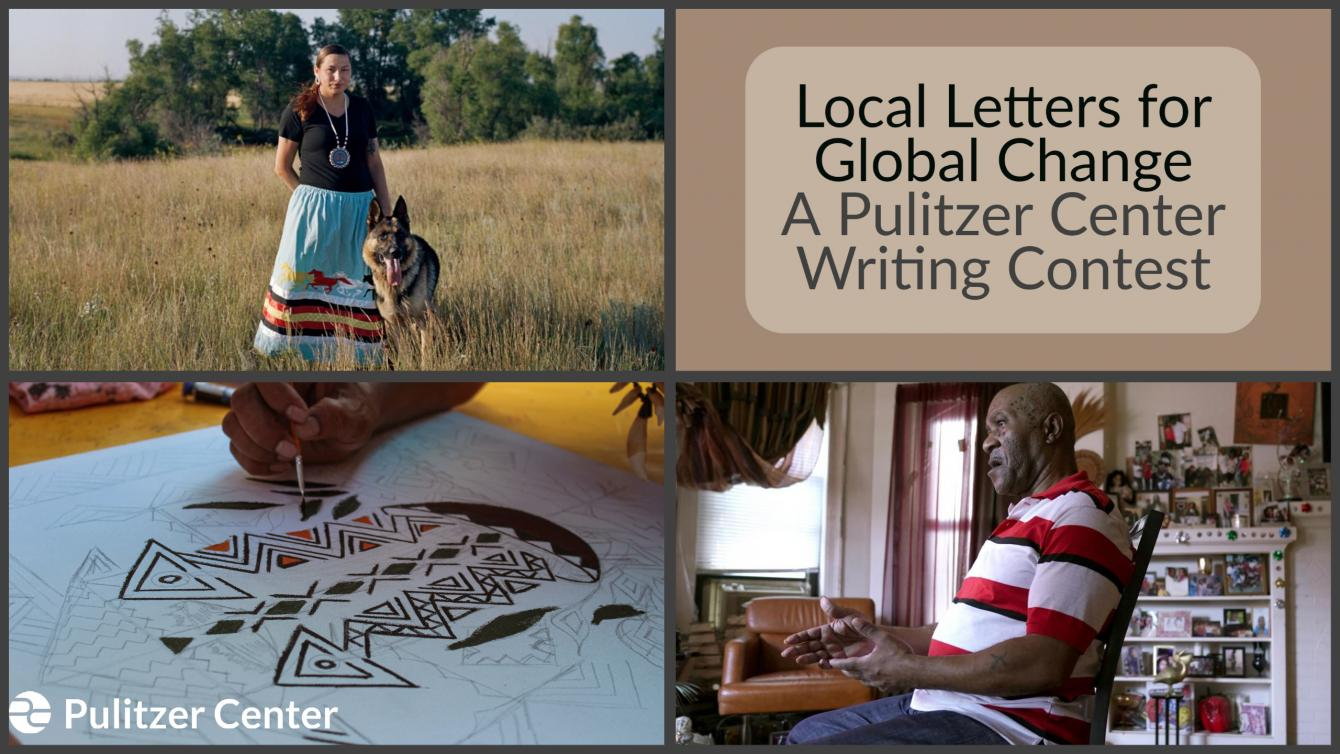 'Local Letters' That Challenge Us All

Gabriel Kromwyk, a fifth grader at the UCLA Lab School in Los Angeles, has some advice for his congressional representative, Rep. Ted Lieu, D-Calif.: Get serious about saving the salt marshes in his district, and about climate change in general.
"I truly believe that we can save Earth, and even though I am an 11-year-old kid, I know that writing this letter to you can help in some way," Gabriel writes. "We need to work together to save our beautiful Earth. You have the power to save the salt marshes with your voice and influence. Please help save Earth for my future and the future of my children."
Gabriel was one of the 18 winners and finalists in this year's Local Letters for Global Change, a Pulitzer Center contest that drew 925 entrants from 22 states, eight countries, and the District of Columbia. Congratulations, all!
The contest's premise was simple, but incredibly important—and at the very heart of the Pulitzer Center's mission. The assignment was to write a letter to a government official, calling for action on a global issue and drawing on the reporting from a Pulitzer Center journalism project to make your case.
Gabriel referenced Adam Wagner's project for the Raleigh News & Observer, on growing threats to the salt marshes of North Carolina, and noted that this is very much an issue on the Southern California coast as well.
"Representative Lieu, I have some ideas about how to save the salt marshes and I want to share them with you," Gabriel writes. "Since you work in the government, you have the power and influence to help pass laws, so I think you should help pass a law about not harming and not building on the salt marshes."
The 18 letters featured on our site, and all the other contest entries, are inspiring reminders of deep student engagement across a host of issues and a commitment to fact-based argument. Here's to Rep. Lieu—and all of us!—being just as serious about responding to the big challenges we face.
---
IMPACT
TIME magazine photo editors selected an image by grantee Adam Ferguson as one of the top 100 photos of 2021. The picture was part of the Pulitzer Center-supported piece "An American Emergency," also appearing in TIME, which documents the deadly effects of climate change across six Western U.S. states. Accompanying text by Justin Worland, Ferguson's images are a dire warning from an iconic region now afflicted with empty reservoirs, parched fields, and scorched forests.
---
This message first appeared in the January 7, 2021, edition of the Pulitzer Center's weekly newsletter. Subscribe today.