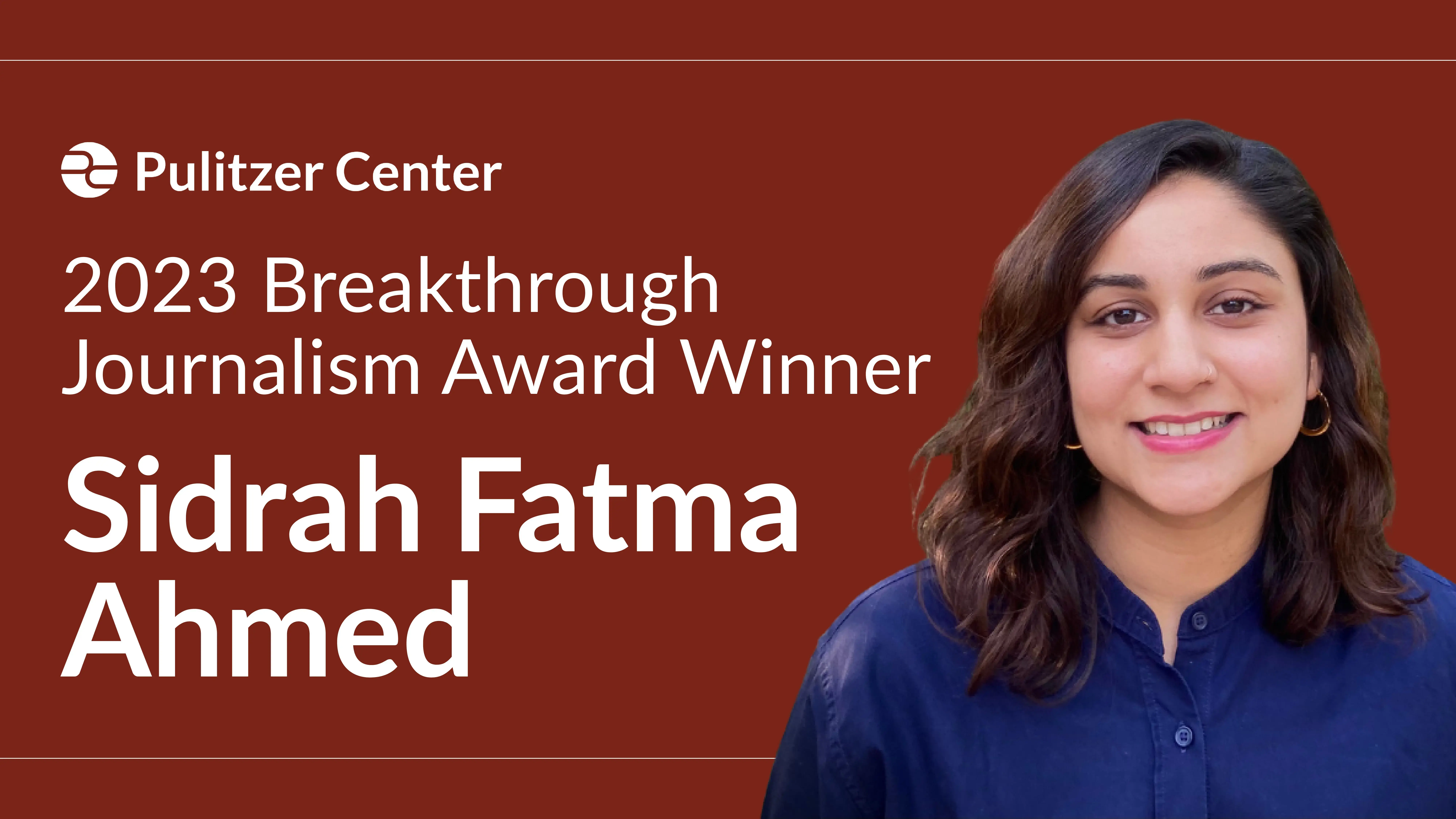 The Pulitzer Center is pleased to announce freelance multimedia journalist Sidrah Fatma Ahmed has been selected as the 2023 winner of the Pulitzer Center's annual Breakthrough Journalism Award. The runner-up award goes to freelance journalist Emily Fishbein.
The $12,000 Breakthrough Award, inaugurated in 2020, is made possible through the generous support of Eva Lohrer. The award seeks to recognize and celebrate the achievements of Pulitzer Center-affiliated freelance journalists who report on the underreported issues. The runner-up is awarded $5,000.
Ahmed, a Delhi-based freelancer, is recognized not only for her dedication to producing and directing high-caliber video projects on underreported topics, but also for enriching projects with nuanced and layered storytelling.
Ahmed's reaction to winning the award was a nod to all those she has reported on.
"It's a moment to celebrate the people represented in my stories. There are so many stories to be told in India. I hope to use this support to do more in-depth video reporting in the areas of climate justice, gender, and health," Ahmed said in a recent interview with Pulitzer Center Editorial Intern Alexandra Byrne.
Ahmed, who began her career in India with a legacy news outlet, felt increasingly drawn to underreported topics and people, so she struck out on her own. Ahmed told Byrne she was "a bit restless because I was spending a lot of time in the office. The whole reason I got into journalism was so that I could be in the field and I could talk to different kinds of people, and I could really explore and engage and dig and be curious."
Her dynamic video production and in-depth reporting skills have captured the attention of numerous international news outlets, including the Financial Times, for which she directed the Pulitzer Center-supported film Can India Adapt to Extreme Heat? alongside grantee Juliet Riddell. For this project, Ahmed and Riddell succeeded in blending macroeconomic insights with personal stories from a diverse range of Indians, including farmers, scientists, vendors, and children.
Ahmed says she wants to continue to tackle relevant topics that are in the news, but she also hopes one day to produce and direct longer-format documentaries.
The 2023 Breakthrough Award runner-up is freelance journalist Emily Fishbein for her relentless focus on exposing wrongs in Myanmar over the past few years, as well as for her collaborative approach to working with local reporting partners.
Fishbein said she was "honored to receive this award. It really validates everything I have been working for as a journalist and gives me so much motivation."
With regard to her collaborative approach, she says she seeks "to pay forward the opportunities afforded to me as an international journalist and to encourage and support rising local talent who have a passion for the issues they cover."
Past recipients of the annual Breakthrough Award include former grantees Neha Wadekar, Mariana Palau, and Victoria McKenzie. Read more about the Breakthrough Journalism Award here.
We celebrate freelancers' adaptability and their dogged pursuit of the truth, work that is essential in today's news environment. These journalists provide diverse perspectives and in-depth coverage of issues often overlooked by traditional media outlets. They often work alone, with little or no safety net, and with thin profit margins. We're proud to amplify their work and contribute to their development.
Best,

---
Impact
At the gallery opening for the "Queens of Queen City" photography exhibition in Cumberland, Maryland, Pulitzer Center grantee Michael O. Snyder expressed gratitude for the Center's involvement in community outreach.
In addition to supporting the project, which explores drag culture and queer community-building in Appalachia, the Pulitzer Center arranged a panel discussion for the opening, which was free and open to the public.
"I want to give a really big recognition for the Pulitzer Center, who supported not only the creation of this project, but … even more importantly, went above and beyond to support the programming tonight," Snyder said. "That kind of impact, that focus on generating community dialogues and engagement, that's why I do what I do."
---
This message first appeared in the August 18, 2023, edition of the Pulitzer Center's weekly newsletter. Subscribe today.
Click here to read the full newsletter.
RELATED ISSUES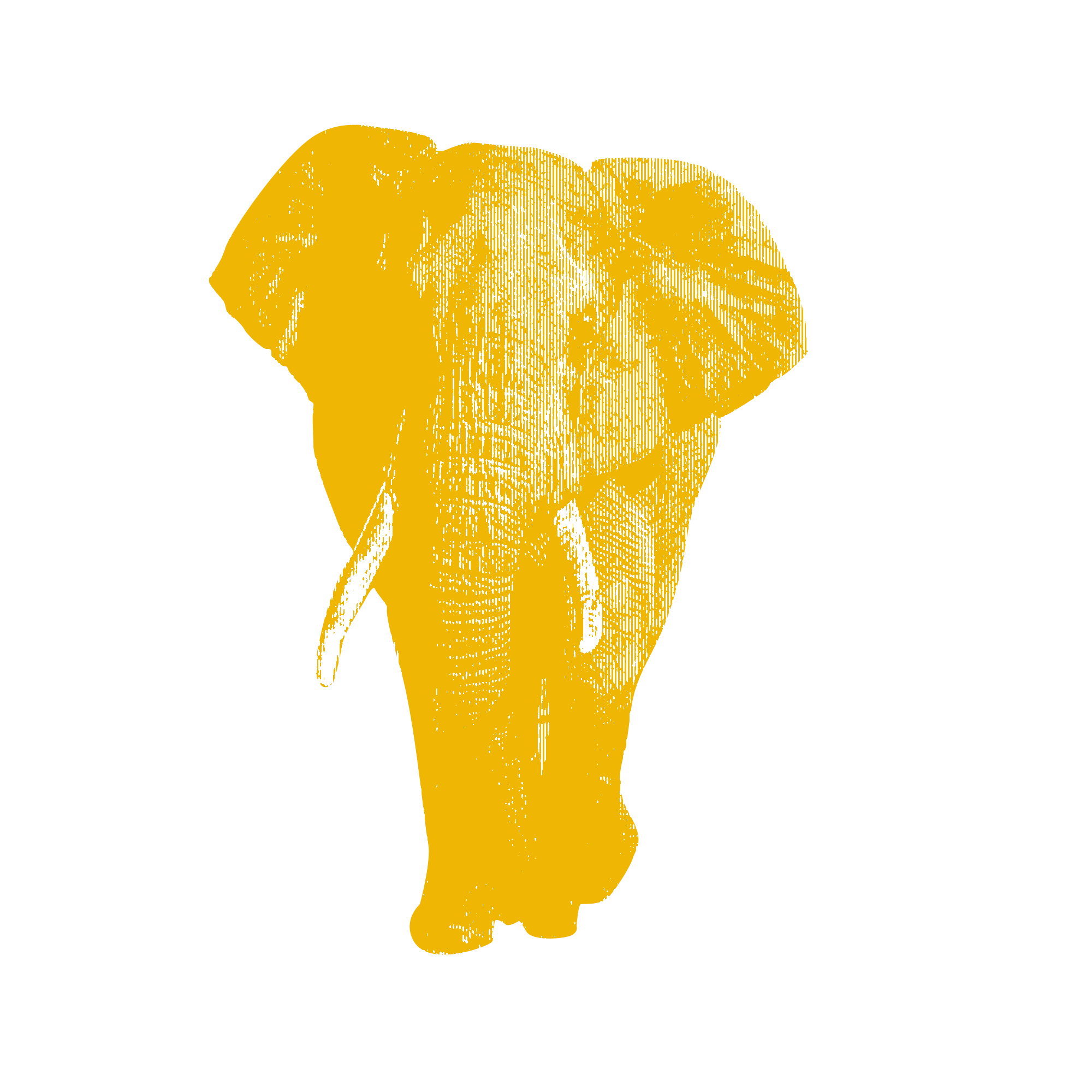 Issue
Environment and Climate Change
Environment and Climate Change

Governance