Pulitzer Center Update December 2, 2015
Independent Filmmaker Bill Gentile Produces 'When the Forest Weeps'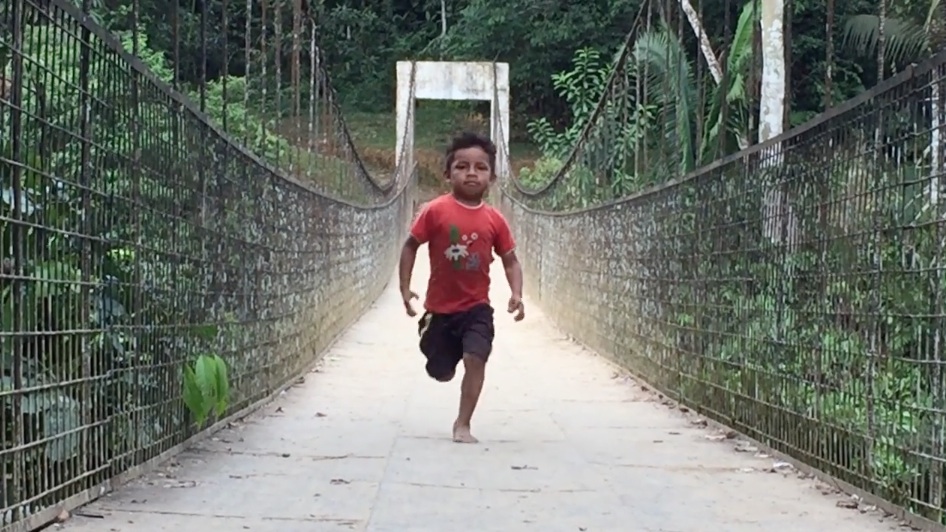 The Pulitzer Center focuses on stories beyond today's headlines that are found through extensive reporting and what some journalists have come to call "slow journalism." Bill Gentile, a film and media arts professor at our Campus Consortium partner American University embarked on his own reporting trip this year and produced "When the Forest Weeps," a short documentary focusing on how religion and land rights issues impacts a community's relationship with the environment.

American University's Center for Latin American and Latino Studies (CLALS) director Eric Hershberg and professor Rob Albro commissioned Gentile's trip to the Ecuadorian Amazon in summer 2015, with additional funding from the Henry R. Luce Initiative on Religion in International Affairs. View Gentile's film via this Vimeo page.

For three decades, Gentile has been an award-winning independent documentary filmmaker. He is director of American University's Backpack Journalism Project, where students are "mapping the landscape of emerging techniques and technologies for visual storytellers and educating the next generation of video journalists in the spirit and tradition of photojournalism and documentary filmmaking," as noted on the project's website. Students in the program also learn how to research the histories surrounding their topics to maintain the integrity of traditional journalism in a fast-passed media world.

Gentile teaches students about the complete start-to-finish process of being a backpack journalist—researching the history of the topic, pre-reporting, planning out the narrative, then reporting on the ground, shooting video, editing and post-production.

"The foundation for backpack journalism is going to be on the shoulders of documentary photojournalists who will give each story a sense of authorship, which is not what you're used to seeing on the six o'clock news," Gentile said in an interview in 2010 with the National Press Photographers Association publication, News Photographer.

More recently, Gentile shared "When the Forest Weeps" during a November 2015 Backpack Video Journalism Workshop in Ghana. Gentile's documentary dovetails with the Pulitzer Center's supported reporting projects on land rights issues and the relationship between religion and the environment.