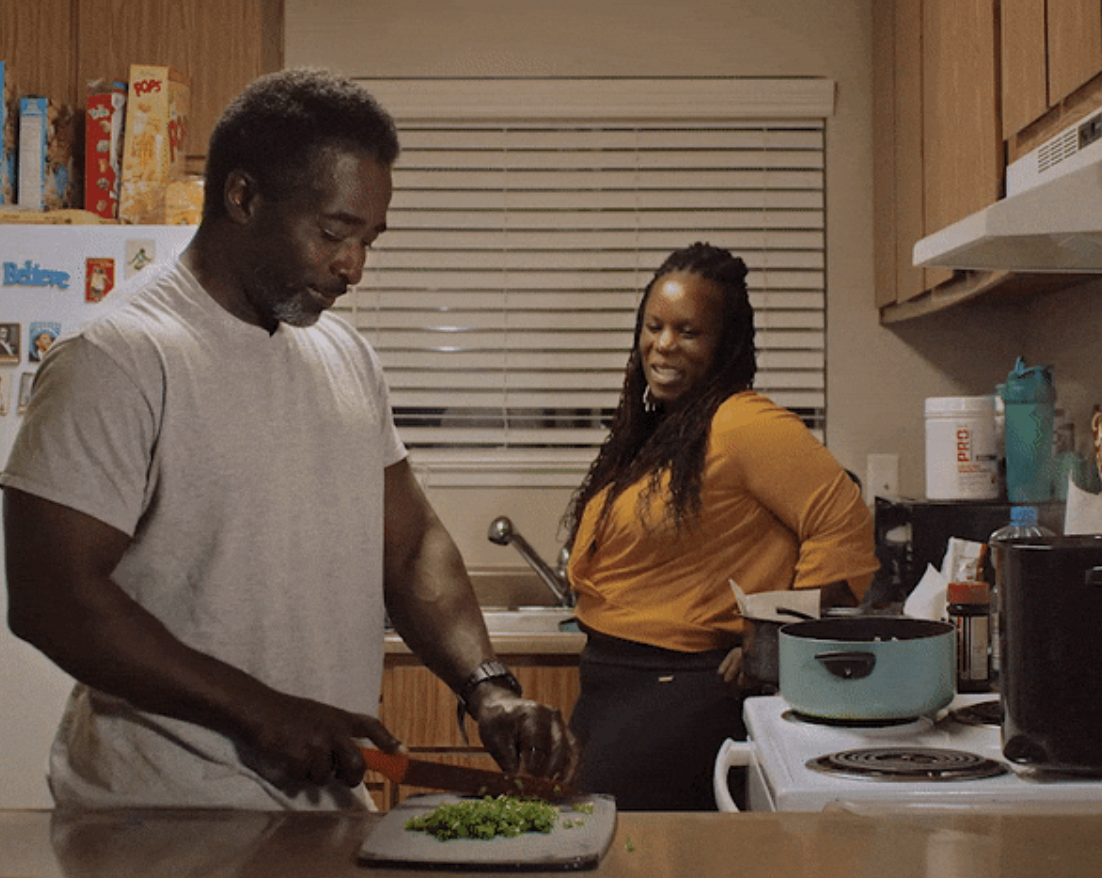 Freedom and Identity in 'Facing Life'
World Press Freedom Day is this week, a day grounded in the Pulitzer Center's mission of supporting journalists to cover in-depth and underreported stories that might otherwise not be told. Our global team has been having conversations together and with our grantees about how our organization can best support reporters fighting against the growing suppression of press freedoms and information around the world.
Several recent projects explore concepts of freedom, and how that influences identity and the lived experience of individuals and communities. For example, what does freedom mean to someone who has spent decades in prison, now re-entering society? How does life look and feel? What guidance do returning citizens receive? Grantees Pendarvis Harshaw and Brandon Tauszik unpack these questions in their groundbreaking, digital, multimedia documentary, Facing Life, which profiles eight formerly-incarcerated people who were released on parole after the controversial Proposition 57 passed in California, a process accelerated by the COVID-19 pandemic. Harshaw and Tauszik spent three years traveling across California to follow the re-entry experiences of individuals who under these new measures were released from life sentences.
The goal for the work is to build a greater understanding of the hurdles people face when they re-enter society and give a glimpse at the failures of a justice system that often leaves individuals further behind. I hope you will take time to read their reporting, and join us for Behind Facing Life, a community discussion, on May 11.
Sarah Shourd and other grantees at the End of Isolation Tour are preparing to return to the road this summer to bring the theatrical production to 10 U.S. cities, portraying the horrific realities of solitary confinement for live audiences, by people who have lived through it. Through these performances, Shourd, a survivor of solitary confinement, hopes to engage people and promote healing through drama and artistic ritual. Visit endofisolationtour.org to learn more about the project, find performance dates, and catch an event in a city near you.
The 1619 Project Education Network also continues in full swing, with lesson plans for educators around the U.S. on themes of freedom and justice, reclaiming historical identities, and the lasting legacy of slavery in the United States. Our next cohort of 1619 Network teams has been selected and will kick off in May. You can follow their work this year at 1619education.org.
You can read more reporting on criminal justice and racial justice on the Pulitzer Center website, and I hope you'll join us in elevating the stories of those fighting for freedom.

---
Impact
Amazon Rainforest Journalism Fund (RJF) grantee Susana Lay's reporting on the history of deforestation in the Peruvian Amazon, which is increasingly targeting thousand-year-old Shihuahuaco trees, is gaining traction in local Peruvian media. Her RJF-supported project focuses on Indigenous guardian initiatives and the detrimental impact of the push for "sustainable timber" extraction. This reporting led to an interview with one of Lay's primary sources that aired on Cuarto Poder, a local Sunday show in Peru. You can watch the segment about her reporting here.
---
This message first appeared in the April 29, 2022, edition of the Pulitzer Center's weekly newsletter. Subscribe today.
RELATED ISSUES