Pulitzer Center Update July 9, 2010
Honoring Persephone Miel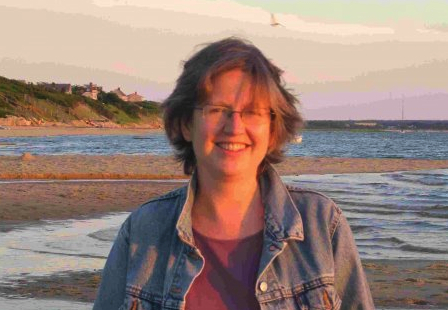 Persephone Miel, who died last month of cancer, was a journalist and friend of journalists who touched countless lives around the world—in her work in the former Soviet Union for the journalism training organization Internews, in her assessments of participatory journalism for Harvard's Berkman Center and in the lively, witty posts to her Media Re:public blog. Shortly before her death Persephone told colleagues at Internews that she wished to be remembered via the establishment of a Pulitzer Center fellowship. We are deeply honored to be part of this initiative, and hope you will join us in making the fellowships a living testament to Persephone for years to come.

The fellowship program we hope to build is intended to give non-native English speaking media professionals the opportunity to reach audiences beyond their home countries. Persephone believed in the power of such fellowships to change lives, and to expose issues that had gone unreported. She was tireless in promoting such opportunities for deserving journalists—as we saw first-hand in our work with the Russian journalist Fatima Tlisova.

Fatima is a journalist from the North Caucasus, one of the most dangerous places in the world to be a journalist. She worked there for 10 years, through harassment, beatings and jail—and finally escaped with her family. She is now a fellow at the National Endowment for Democracy, completing a project for the Pulitzer Center on intimidation of journalists in her home country; she was previously a fellow at Harvard's Nieman Foundation for Journalism and at the Carr Center for Human Rights. She would never had had such opportunities, she says, without the support of Persephone Miel.

"Here in the United States very few people have ever heard about my home, the North Caucasus," Fatima writes. "Among those few even fewer care what is going on with the media and freedom in that far and small corner of the big world. Persephone was the one who cared, and the one who did what she could to bring changes. She came into my life bringing light and optimism—the two characteristics that were imprinted in her strong independent personality.

"When I first met Persephone in Cambridge, she asked me many questions about my future plans. I didn't have any: I was confused, depressed and lost. She asked: What do you want to do the most? I answered that I want to remain a journalist and to report on the North Caucasus, but there was no one here interested in those reports -- so I most likely will continue working in a supermarket as a bagger, as so many immigrants in my situation do. Persephone said 'No, you will not. You have many more important things to give to this country than working in a supermarket. You have so many stories to tell—you should educate people here and that is the way to help people in your homeland.' Persephone wrote hundreds of emails asking people to support me. I became a fellow at the Carr Center and later on at the Nieman Foundation.

"She introduced me to the people who worked in the media arena, institutions that are focused on media rights. She opened the doors to conferences and discussions and she supported my projects and ideas. Many people whom I got to know though Persephone became involved in my projects -- helping in one way or another. And I was only one among many of her protégés.

"Above all she became a very dear and beloved friend—always there when needed and always with a solution, even for my personal problems. It is so symbolic of her spirit that in the very last minutes of her bright but short life she was thinking how to help journalists who have lost hope. This is what the Persephone Miel Fellowship is about: giving a chance to those who have lost hope."

Internews has more information on the fellowship, and on how to contribute, as part of its tribute to Persephone. To hear Persephone's voice see her interview with Brian Reich for the We Media Show on blogtalkradio. Doc Searls, a colleague of Persephone's at the Berkman Center, has compiled a useful archive of her writings.