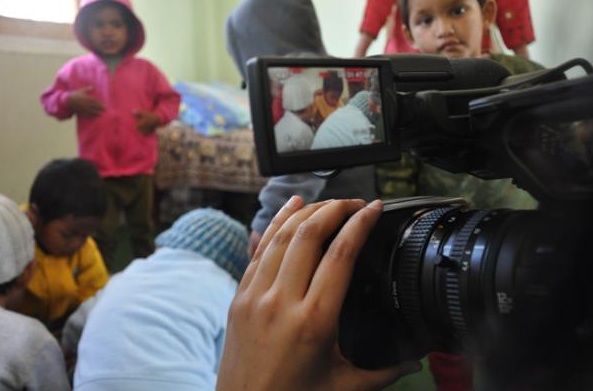 Habiba Nosheen won a Gracie Award in the category of outstanding reporter/correspondent for her reporting on Nepal's adoption industry. Her report, Left in Limbo, exposed the corruption and complexities of the adoption process, and shed light on the experiences of parents and children caught in legal limbo after the US government implemented new polices to crack down on adoption fraud. Nosheen told the stories of Americans fighting to bring their adopted children home, as well as those of Nepalese parents whose children were put up for adoption without their consent.

The project was supported by the Pulitzer Center, PBS's Need to Know and the Investigative Fund at The Nation Institute.

The Gracie Awards are presented each year by the Alliance for Women in Media Foundation, and recognize programming created for, by and about women. See the full list of 2012 winners.

Nosheen, a Gemini-nominated Pakistani-Canadian journalist, is at work on a documentary, Outlawed in Pakistan, that follows the story of a Pakistani girl in fight for justice in local courts after she was gang raped and threatened with honor killing.
RELATED ISSUES