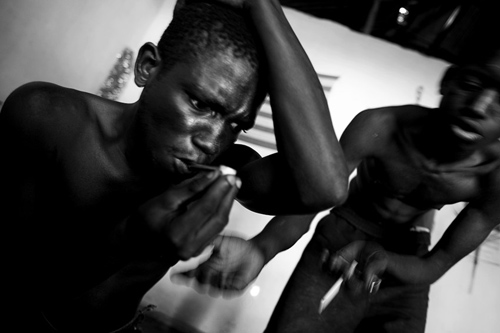 In February, Pulitzer Center-sponsored journalist Marco Vernaschi won first place in the World Press Photo Contest for General News in the Stories category for his work on narco-trafficking in Guinea-Bissau.




Crack was an unknown drug in Bissau until 2007, when drug traffickers started their business in Guinea-Bissau. Photo by Marco Vernaschi.

Vernaschi's work documented the rise of Guinea-Bissau as a hub for cocaine trafficking. Describing Guinea-Bissau as "Africa's first narco-state," Vernaschi examined the drug industry thriving there, fueled by a global network of Latin American drug cartels and the Islamist group Hezbollah.

Last Friday, the BBC reported a major development in the Guinea-Bissau narco-trafficking industry: The United States named two senior military members from Guinea-Bissau as "drug kingpins."

Under the Drug Kingpin Act, financial sanctions have been imposed on Guinea-Bissau air force head Ibraima Papa Camara and former navy chief Jose Americo Bubo Na Tchuto, and U.S. citizens are barred from doing business with either man.
RELATED ISSUES

Governance

Drug Crises