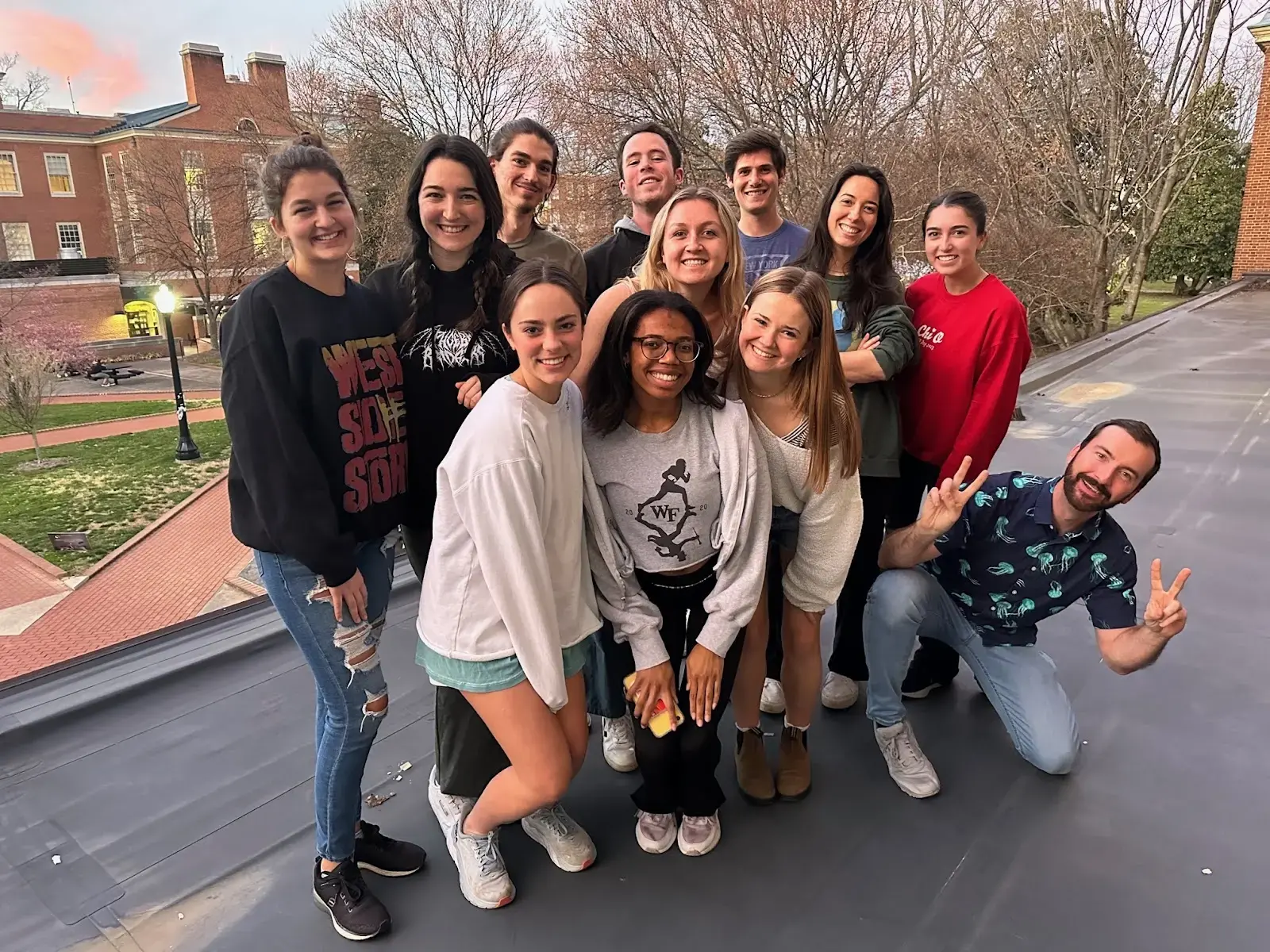 For the fourth time in five years, Wake Forest University and the Pulitzer Center created a for-credit photojournalism workshop for college students. During the spring 2023 semester, grantee Justin Cook led five seminar sessions over the course of three weeks, with students ultimately developing independent photo essays on a range of topics.
In the workshop, Cook explored basic techniques to more advanced aspects of photo editing. He shared his passion for his work and the work of other photographers. He also discussed his Pulitzer Center projects, including Tide and Time, which included climate change reporting from the Outer Banks (where he learned that an eroding cemetery once held a relative's remains, but the remains have now been washed out to sea).
Cook also spoke about his latest project. It's on Princeville, North Carolina, the oldest town in America founded by formerly enslaved Black people that has been repeatedly threatened by flooding.
The Pulitzer Center considers the Wake Forest photojournalism seminar a model program of student engagement, skills-building, and connection with community. One aim is to create more opportunities for similar photojournalism seminars and workshops with other Campus Consortium partners in conjunction with Pulitzer Center-supported photographers. Photographers Daniella Zalcman and Cheryl Diaz Meyer led previous seminars at Wake Forest.
"I'd recommend students at other universities to take their projects off campus," said Sydney Smith, a junior communications major with a minor in journalism. "It's really easy for students, especially when not in a city, to stay tied down to campus and not explore/seek to understand problems facing communities outside of their gates."
For senior Meredith Power, the environment is a passion and she loves photography. But she said she had never connected photography with her interest in the climate crisis or journalism. The course—and Cook's focus on environmental issues—hit home.
"The biggest takeaway I have from this class is the importance of photojournalism," said Power, who's double-majoring in communication and environmental and sustainability studies. She's minoring in film studies.
"Photos tell stories instantly and help bring faces and visuals to a story that might be thousands of miles [away] or down the street behind a closed door. Using my access and images for justice is something I will keep practicing and continue to work towards," Power said.
Smith said she was pleasantly surprised at "how much hands-on work the class encompassed and how we learned ethics through the experience." She is now more interested in incorporating photography into her journalistic endeavors.
For senior Will Zimmerman, "listening to Justin talk about his passion for photo-making opened my eyes in a whole new way to how an image can tell a story."
"As a result of watching Justin break down his own work as well as some world-class photographs," Zimmerman said, "I've gained a new appreciation for making pictures and gleaned invaluable insights into how I can be more deliberate in my own photo-making endeavors."
Zimmerman will graduate this year with a bachelor's in interdisciplinary creative studies. As a journalist and photographer, he said, he will take these lessons with him as he builds his career.