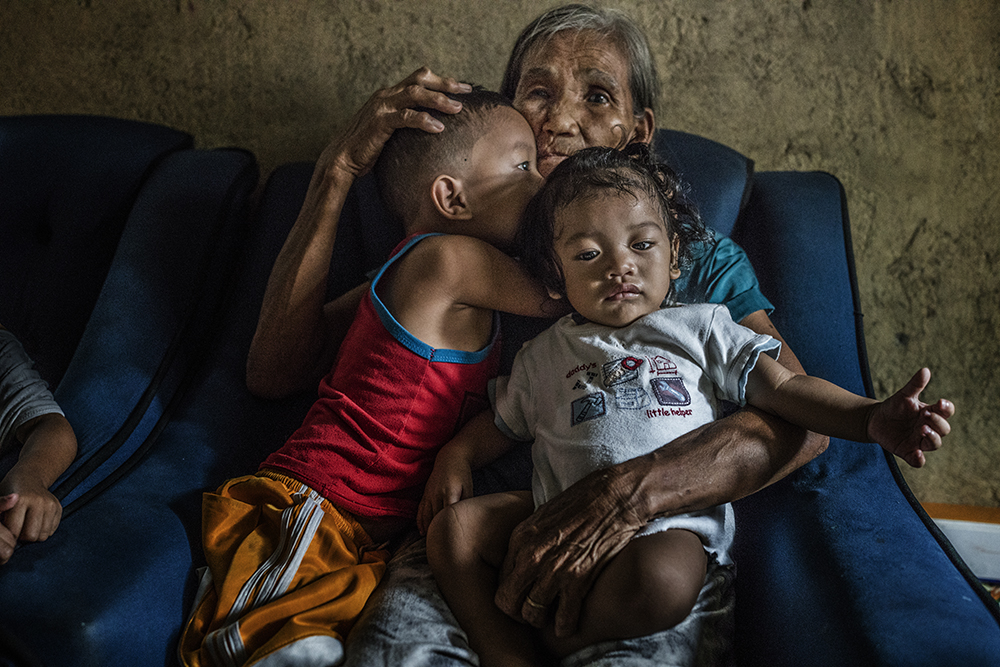 Pulitzer Center grantee and photographer James Whitlow Delano received an honorable mention in the 2017 INN Impact Prizes for Nonprofit News Photos for a photograph depicting the mother and children of one of the victims of Philippines President Rodrigo Duterte's extrajudicial drug war. Delano's photograph was part of "In Defiance and In Defense of Duterte," a project reported in partnership with writer Ana Santos. 
"These photographers and newsrooms tell stories through their images that deepen our understanding of public issues, enlist our empathy, and share the joy, sadness and humor of life," said INN Executive Director Sue Cross of the journalists honored as part of the Impact Prizes for Nonprofit News Photos. "We salute these winners of the INN Impact Prize for Nonprofit News Photography for their public service and outstanding visual journalism."
The Institute for Nonprofit News is a network of more than 150 nonprofit news media, together strengthening the sources of trusted news and information to thousands of diverse communities. INN is a membership organization that incubates news startups, provides training and services to public service newsrooms and functions as an innovation network, helping members develop new ways to support quality journalism, engage people and serve their communities. INN's work helps newsrooms bring investigative and civic news to more people, hold the powerful accountable and build participation in public life. 
Read the full announcement on INN's website. 
RELATED ISSUES