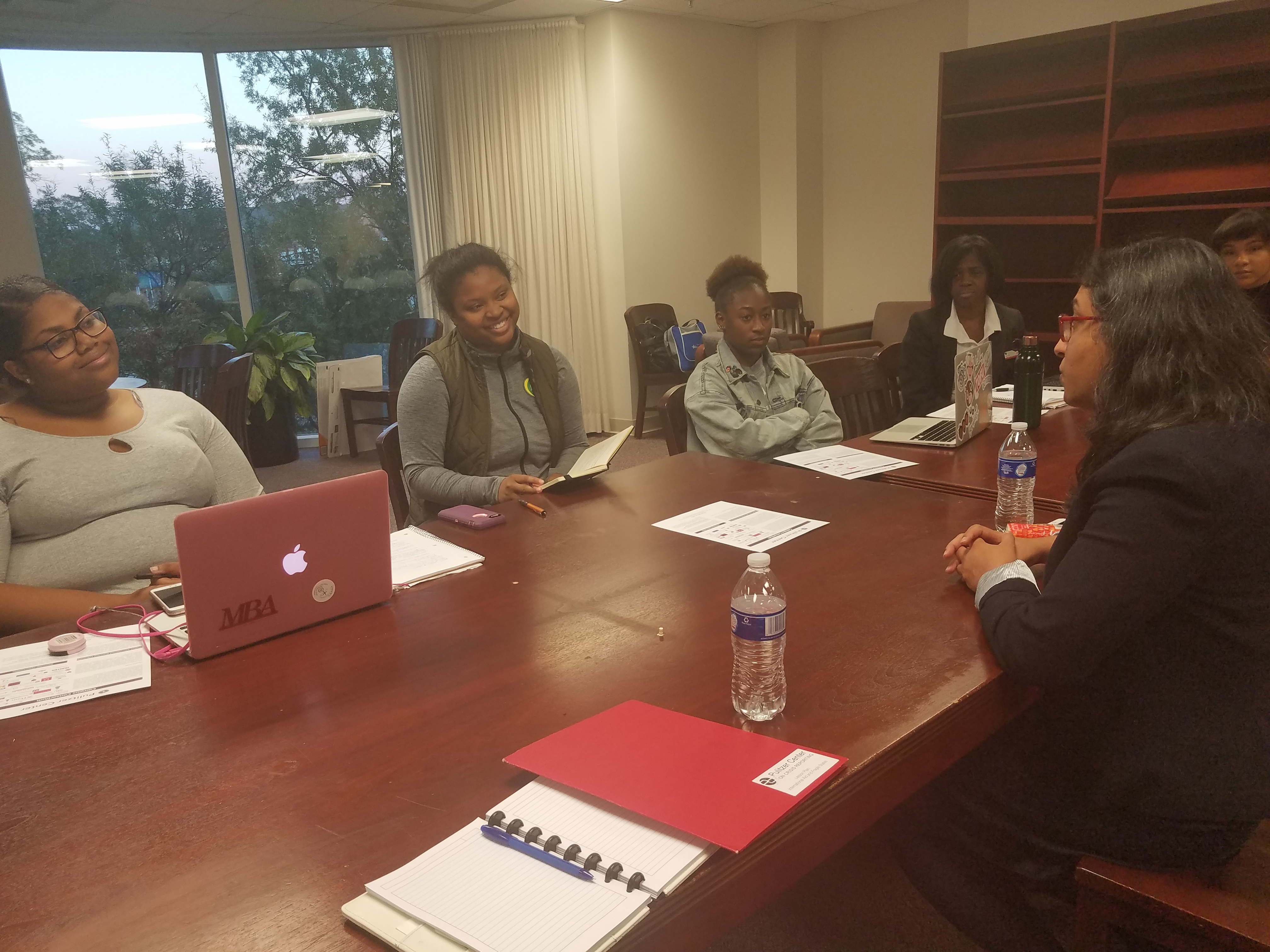 While journalists often aim to tell the stories of others, Pulitzer Center grantee Gaiutra Bahadur recalled how she drew inspiration from her family's personal history during a recent visit to Spelman College.
A Guyanese-American author, journalist, and scholar, Bahadur visited Spelman College, one of the newest members of the Campus Consortium network, to discuss her Pulitzer Center-supported project entitled Guyana: The Cold War's Afterlife in the 2015 Elections.
Bahadur's reporting project and her earlier book, Coolie Woman: The Odyssey of Indenture, were inspired by stories of her family's immigration from Guyana to the New Jersey when she was six years old and aimed to expand upon and contextualize the political climate of the South American nation.
"The project is an important one partly because it shows us how here is connected to there and how now is connected to then," said Bahadur, "It shows us that the past isn't past, that in fact, we're still living in an afterlife of the Cold War".
During her two-day visit to Spelman on November 13 and 14, 2017, Bahadur met with journalism students to highlight the role of long-form reporting, the representation of women of color in global stories, and how to connect personal narratives to wide and diverse audiences. Her November 14 lecture on Guyana's 2015 election emphasized the relationship between historical research and immediate first-person reporting.
Spelman student Donna Davidson Lee was intrigued by Bahadur's narrative approach to journalism. "You helped me connect what I love about non-fiction writing to journalism," said Lee. "I have been interviewing my family and researching the history surrounding their [immigration] stories for a couple of years now, but not until you spoke with us did I really allow myself to see that clear connection."
This visit was the second Campus Consortium event to be held with Spelman College and highlights the Pulitzer Center's increased commitment to engage with and support students at historically black colleges and universities.
RELATED ISSUES