Pulitzer Center Update December 22, 2017
Filmmaker Bill Gentile Releases 'Fire and Ice on the Mountain'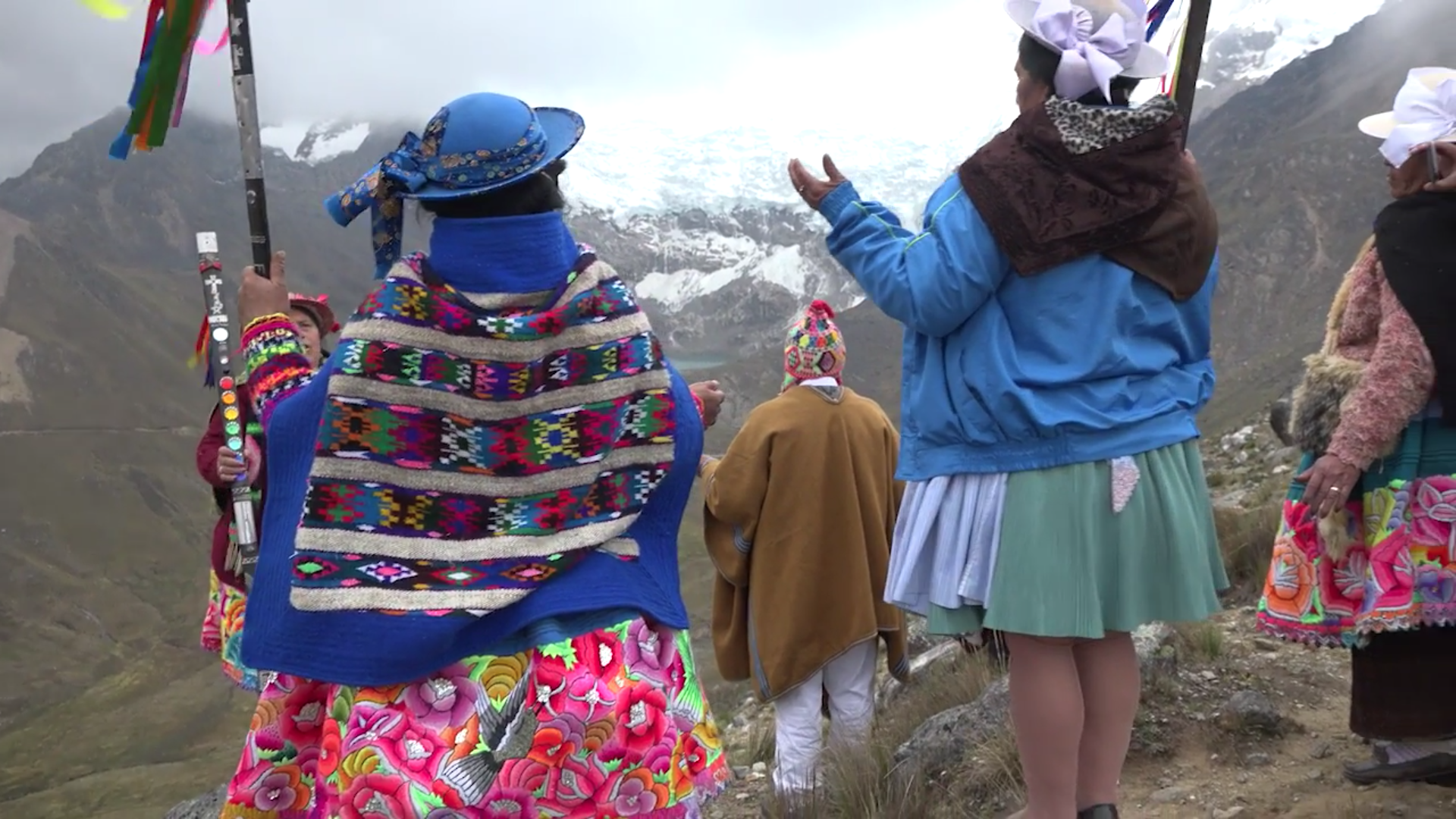 Independent filmmaker and American University professor Bill Gentile has released "Fire and Ice on the Mountain," a short documentary film exploring how religion and climate change intersect in Peru. Produced on assignment for American University's Center for Latin American and Latino Studies (CLALS), Gentile teams up with Swedish anthropologist Karsten Paerregaard to find out how the melting glacier of the Huaytapallana mountain impacts Peruvians' cosmovision, their spiritual relationship with nature and their understanding of their place in it.
"...as I approached the majesty of the Huaytapallana, I began to understand the power and the complexity of the impact upon those who live in its shadow," says Gentile in the documentary. "[Spiritual leaders], the Roman Catholic Church, and government officials all respond to the alarm that is the mountain's diminishing glacier."
The Huancayo people depend on the mountain's glacier for spiritual celebrations during the Andean New Year. It also serves as the community's main water source during melting season. However, in recent decades, the glacier has lost half of its total size, causing the local government to double down on conservation efforts.
"Global climate change is a challenge for all religions and all forms of belief," notes Paerregaard.
Gentile has produced several short documentaries in the past. While on reporting trips, he employs a style of journalism he refers to as 'backpack journalism'—or, as he describes it on his website, "one story, one camera, one properly trained video journalist." Read more about Gentile's prior documentary, "When The Forest Weeps" created in conjunction with CLALS.
American University is a Campus Consortium partner. Gentile serves as a key link between the University and the Pulitzer Center in coordinating journalists' visits and the international reporting fellowship program on campus.