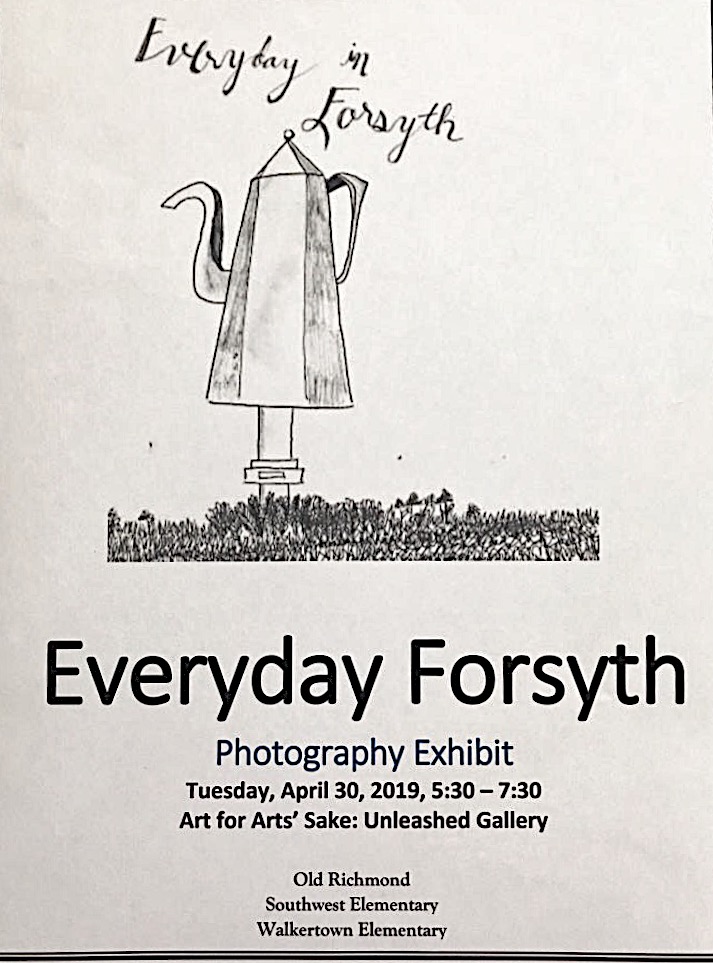 Third graders from three public elementary schools in Winston-Salem, North Carolina used their storytelling and camera skills to share images from their everyday lives as part of the first "Everyday Forsyth County" exhibition on Tuesday, April 30. The exhibition, which was on display at Unleashed Gallery in downtown Winston-Salem, featured images by nearly 100 students. The images were developed as part of a multi-week social studies unit developed by education staff from Pulitzer Center and the social studies department at Winston-Salem/Forsyth County Schools.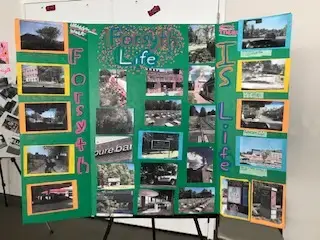 Students from Walkertown, Old Richmond, and Southwest elementary schools learned new photography skills from their teachers Kelly Linter, Jessica Petree, and Virginia Bannigan. They also connected with Pulitzer Center's Fareed Mostoufi, photojournalist Daniella Zalcman and NewsArts partner Diana Greene to examine how photos can inform an audience's perspective on a place. Students were encouraged to show their world through their eyes and to think about how their lives and experiences fit into the story of their community.
One of Kelly Linton's students, Khloe, explained that she really liked, "that we get to tell what we do in our lives." James, a student in Jessica Petree's class said that this project helped him to understand other people's stories as well. "I learned that sometimes what you think isn't always the right decision and people can have different lives than you," he said in an interview with staff from Winston-Salem/Forysth County Schools. To read more about what students had to say about the project, and to see even more photos please check out this blog from Winston-Salem Forsyth County Schools.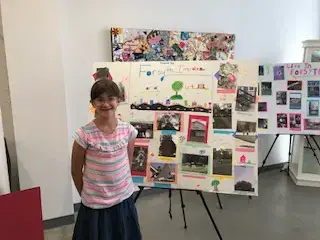 This unit and exhibition adapts curriculum developed as part of the "Everyday DC" project, which the Pulitzer Center has facilitated for three years in partnership with D.C. Public Schools. Both "Everyday DC" and "Everyday Forsyth County" were inspired by the "Everyday Africa" project, founded by Pulitzer Center grantees Peter DiCampo and Austin Merrill to redirect focus toward a more accurate understanding of what the majority of Africans experience on a day-to-day basis: normal life. Like "Everyday Africa", "Everyday Forsyth County" challenges students to consider how their community is portrayed in the media, and how their lived experiences relate to those portrayals.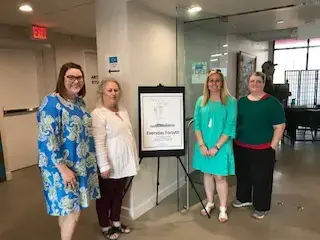 "Everyday Forsyth County" is co-sponsored by the Social Studies and AIG departments in Winston-Salem/Forsyth County Schools. The exhibit features images by students from Walkertown Elementary, Southwest Elementary, and Old Richmond Elementary. For more information about the unit plan and exhibition, contact [email protected]. 
RELATED ISSUES