The Pulitzer Center partnered with the Claremont Colleges' Intercollegiate Feminist Center for an afternoon of critical discussions about reproductive justice. Panelists highlighted the importance of global perspectives and challenges in the pro-abortion rights movement.
The in-person event, "Economies of Motherhood," held on March 24, 2023, at Scripps College in Claremont, California, was moderated by Esther Hernández-Medina, assistant professor of Latin American studies at Pomona College, and Pulitzer Center Editorial Intern Ethan Widlansky.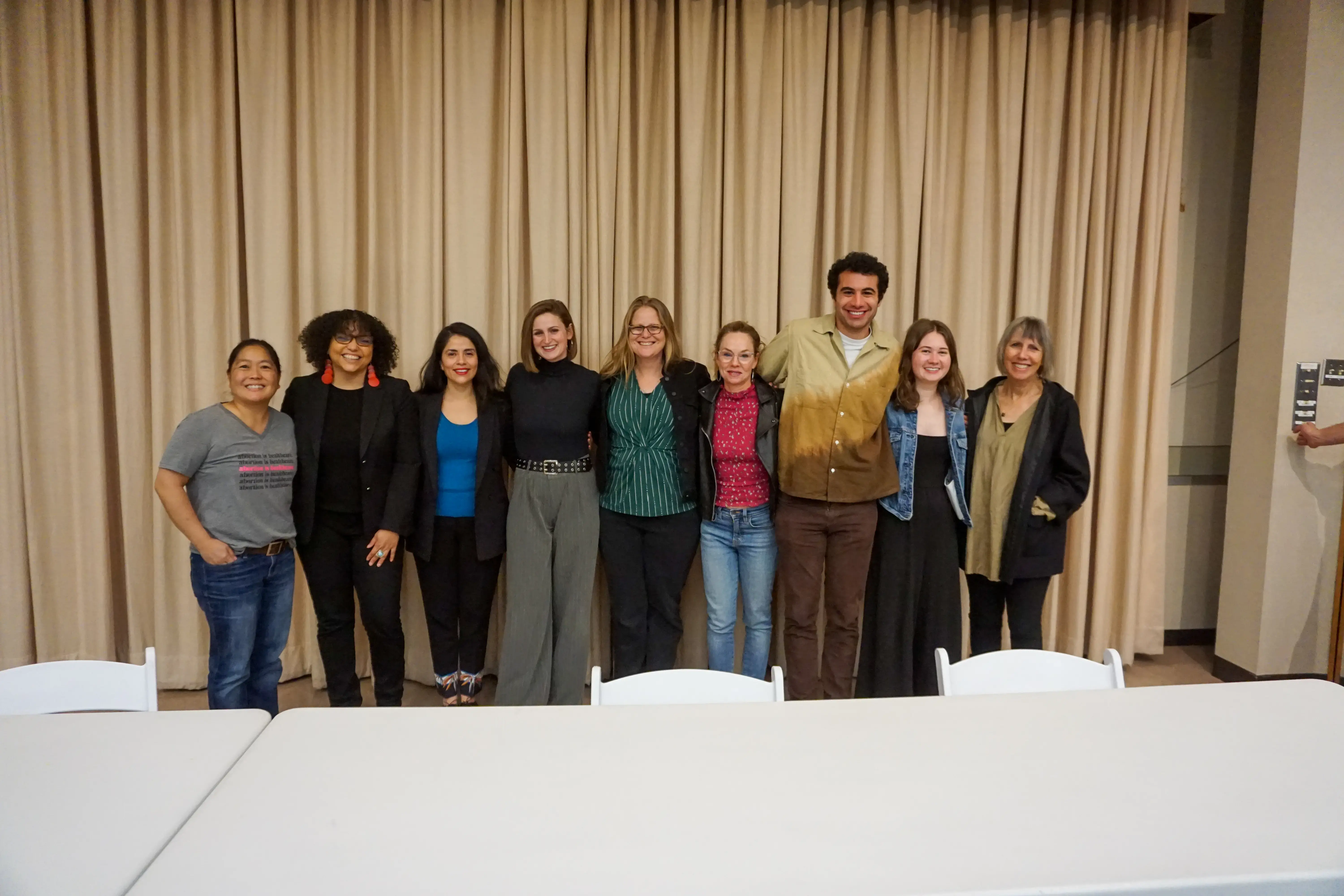 Panel One
The 2.5-hour event hosted two panels. Presenting on the first were Lisa Cody, associate professor of history at Claremont McKenna College and author of the forthcoming book How Abortion Became an American Obsession; Dr. Atsuko Koyama, a pediatrician; and Dina Gachman, author of the Pulitzer Center-supported story "Retracing the Steps of My Abortion," published in Teen Vogue.
Video courtesy of Scripps College. United States, 2023.
"It's important to tell stories like Makayla's because it's important to not always preach to the converted. [...] For me, I try to tell stories that are worthy and might open somebody's heart."

— Dina Gachman, on her Teen Vogue report that featured Makayla Montoya Frazier, a young woman who sought an abortion
Koyama described contraceptive care in a post-Dobbs United States. In Dobbs v. Jackson Women's Health Organization, the Supreme Court overruled Roe v. Wade in June 2022.
Gachman talked about what it was like to publish the abortion story in Teen Vogue just two hours before the Dobbs decision was announced. Together, the panelists advocated broad protections for pregnant women and mothers.
Panel Two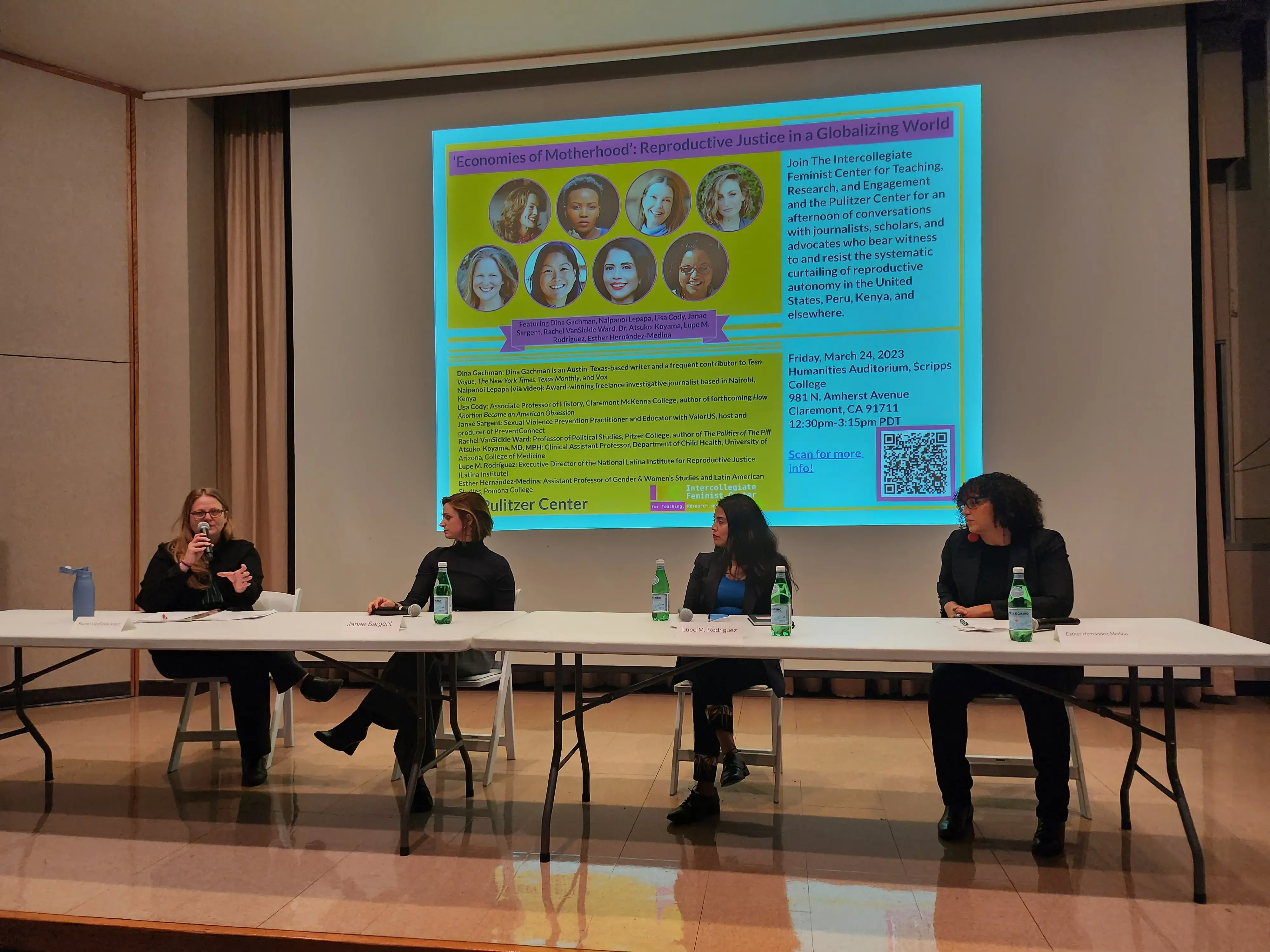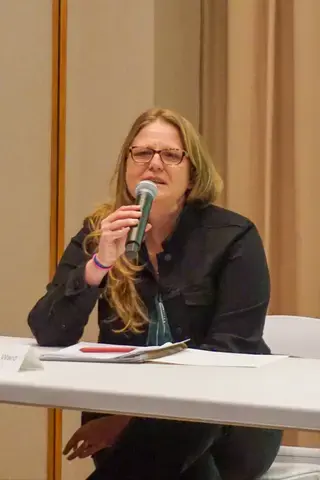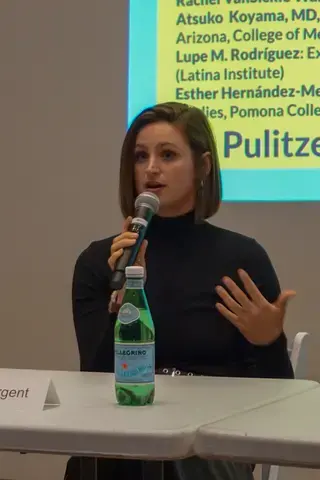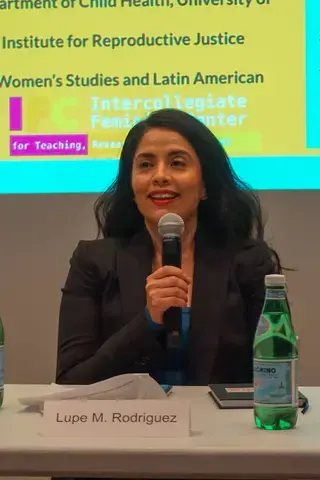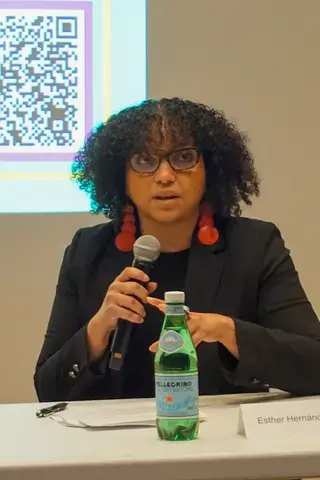 Images by Ethan Widlansky/Pulitzer Center. United States, 2023.
The second panel included Janae Sargent, sexual violence prevention practitioner and educator with ValorUS and host of the podcast PreventConnect; Lupe M. Rodriguez, executive director of the National Latina Institute for Reproductive Justice (Latina Institute); Rachel VanSickle-Ward, professor of political studies at Pitzer College and co-author of The Politics of the Pill; and Naipanoi Lepapa, award-winning freelance investigative journalist and contributor to the Pulitzer Center-supported Baby Broker Project. Lepapa joined via video.
Video courtesy of Scripps College. United States, 2023.
Janae Sargent, who called the event via email an "inspiring space," spoke about how to care for oneself while working and writing on the front lines of reproductive justice. Lupe M. Rodriguez highlighted the importance of diversity in discussions of reproductive justice, frequently focused around white, cisgender women. VanSickle-Ward explored coalition-building and civic engagement to counter a united front of anti-abortion advocates. And investigative journalist Naipanoi Lepapa explained her work as part of The Baby Broker Project, a Pulitzer Center-supported series that explores surging low-cost surrogacy networks.
Panelists emphasized how reproductive justice is both a local and global issue. Crisis pregnancy centers, contraception criminalization, and travels across state lines for abortions; cheap surrogacy in Kenya; volunteer child care in Peru; and sex education in the Dominican Republic are all interconnected. Hernández-Medina praised the panel for "imagining new futures" and wished for the work to continue.
During the final Q&A, audience members expressed interest in seeing more accessible programming. They also pushed panelists to integrate transgender people into reproductive justice efforts.
Read more about the Pulitzer Center's commitment to gender and equity issues.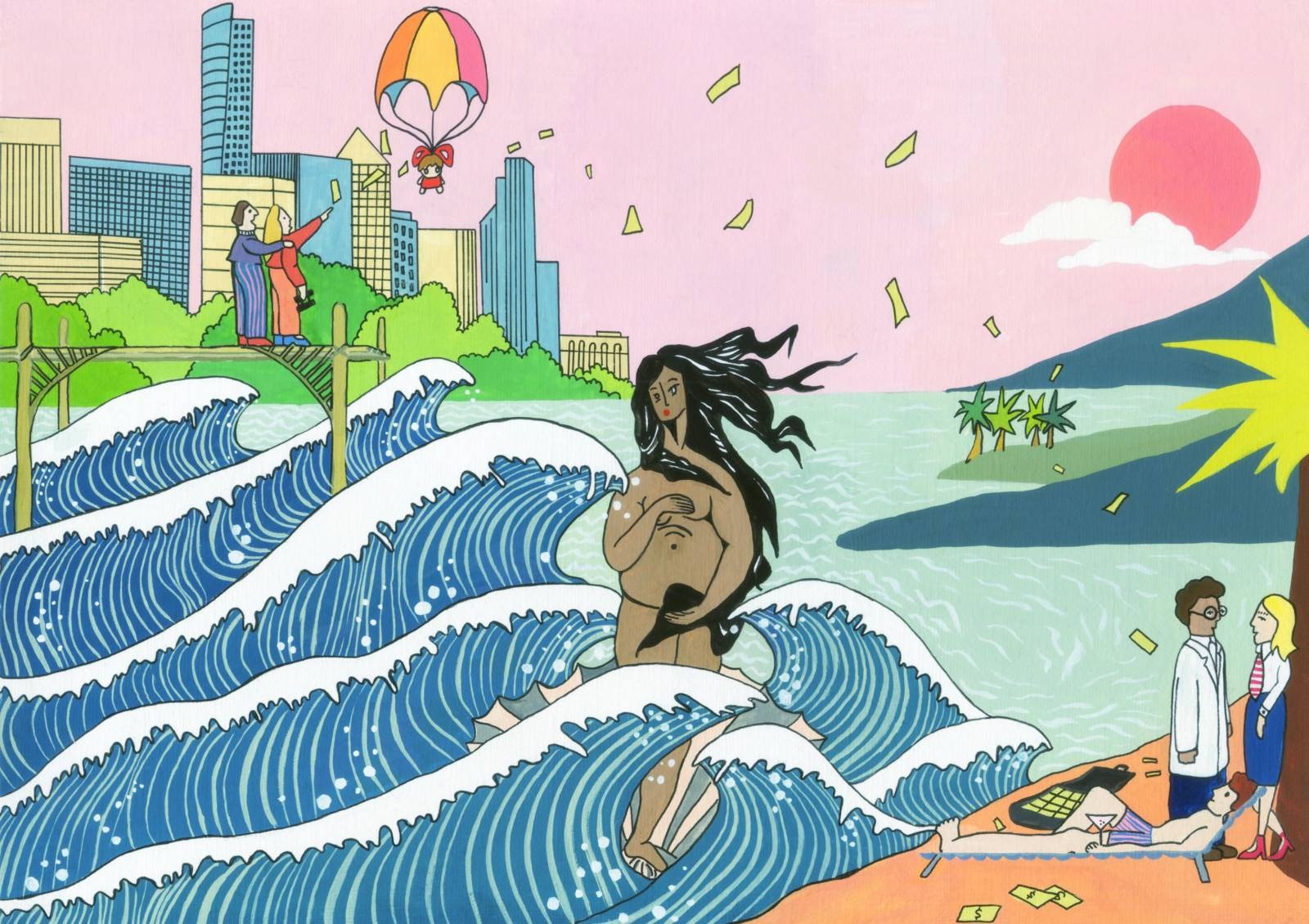 An investigation uncovers suspected ethical violations.