Photographer Tara Pixley set out to center the people who have been pushing back against big oil for years in predominantly Black and brown South Los Angeles neighborhoods like Wilmington and Inglewood. In 2022, Diversify Photo and the Pulitzer Center supported Pixley's project through the Eyewitness Photojournalism Grant. The final photo story Immersed in Oil shows these communities living in proximity to industrial extraction, resulting in pollution and poor health. Poetry by Vickie Vértiz, who grew up in Southeast Los Angeles, accompanied Pixley's photo spread in an article for High Country News.
According to a 2018 report by the Los Angeles County Department of Public Health (DPH), there are 68 active oil fields, 3,468 active wells, and 1,850 inactive wells in the Los Angeles Basin. It is home to the largest urban oil field in the United States. Some residents in South Los Angeles live just a few feet away from drilling site boundaries and 60 feet from an active oil well. DPH has responded to complaints of headaches, nausea, vomiting, respiratory irritation, and eye, nose, and throat irritation.
"I set out [...] to put a face to this issue," said Pixley. "So often we don't acknowledge the activism and advocacy that is making our lives possible and the people whose lives are on the line."
On August 17, 2023, the Pulitzer Center partnered with Las Fotos Project in Boyle Heights, a majority Latinx community in Los Angeles, to host 'There Is No Future in Oil': Gallery and Open Mic. Las Fotos Project is a mentorship program that "elevate[s] the voices of teenage girls and gender-expansive youth from communities of color through photography and mentoring, empowering them to channel their creativity for the benefit of themselves, their community, and future careers," according to their website. Nearly 30 artists, academics, activists, and journalists attended the event.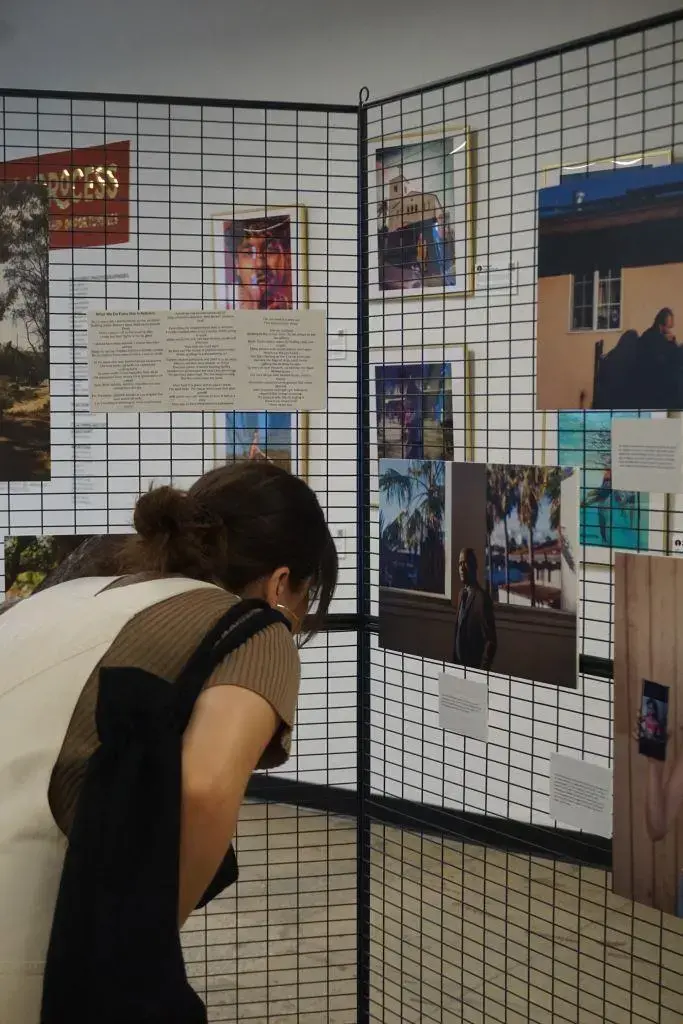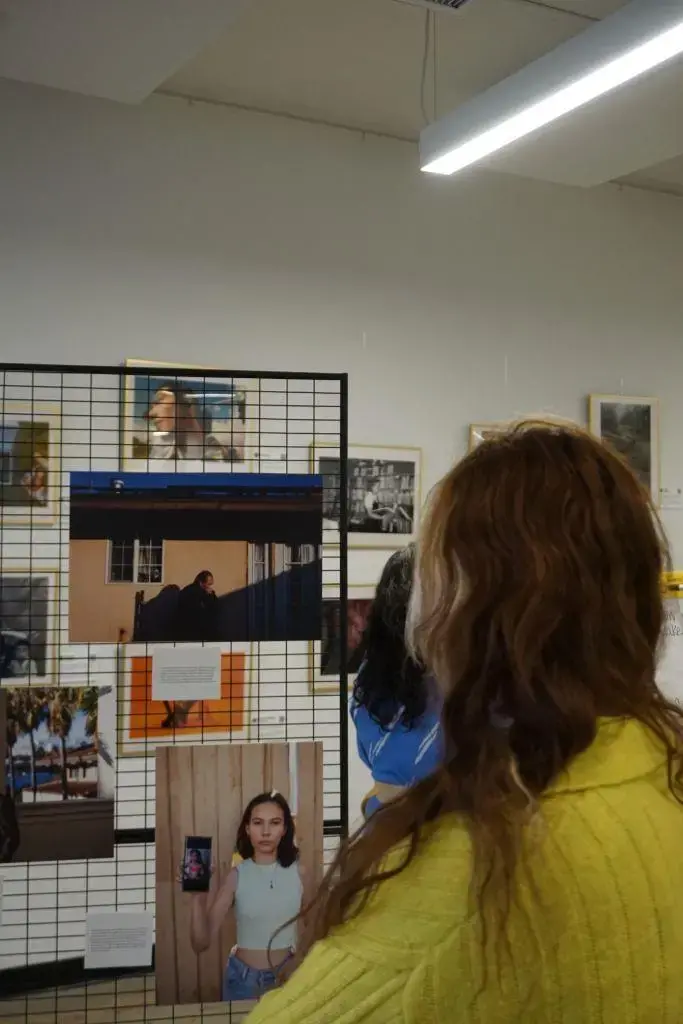 At turns elegiac, personal, and celebratory, the evening grieved what was lost to oil extraction in South Los Angeles and insisted that a better future is possible.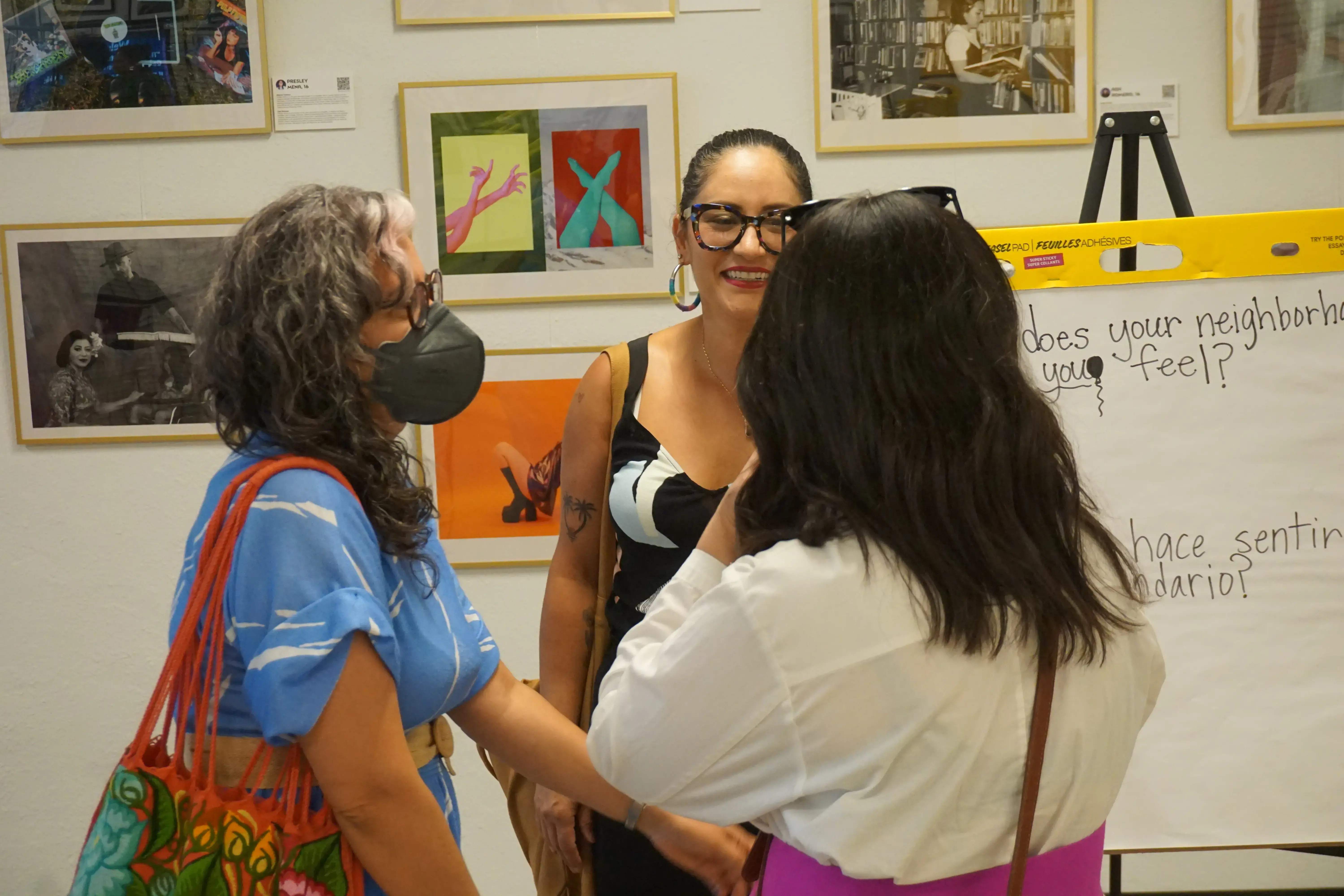 Jesenia Chávez read her poem, "It's Getting Hot in Here, So Hot in Here," as part of the open mic. The poem finds hope for the future in memory: "She stays like the sun stays // like the longing stays for a homeland that's hot and sunny // But over there // there are an abundance of trees and a river // and you can eat all the mangos and the naranja limas as you want // straight from the tree."
"It's a long road ahead […] for [Los Angeles], for Kern County, for all of these places which are experiencing the toxic effects of oil extraction, which we all are [experiencing] just by being here right now," Pixley said.
"It's the grief. It's the aftermath that we don't name much in the news. We don't get recognized for what's really happening. And this is the real thing that gets buried," said poet Marisa Gedney after reading a story of an 8-year-old who lost his mother suddenly to cancer. "What happens [...] to the grief that doesn't get expressed?" 
Vértiz emceed an Open Mic following a brief reception; five poets read their work. "Writing helps us," said Vértiz.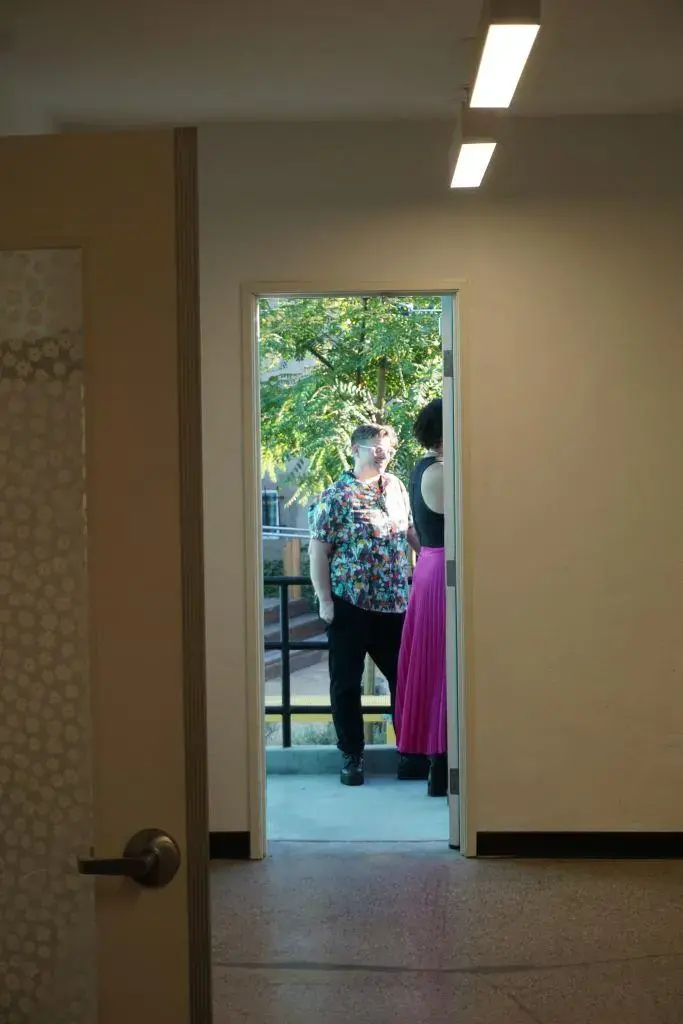 RELATED ISSUES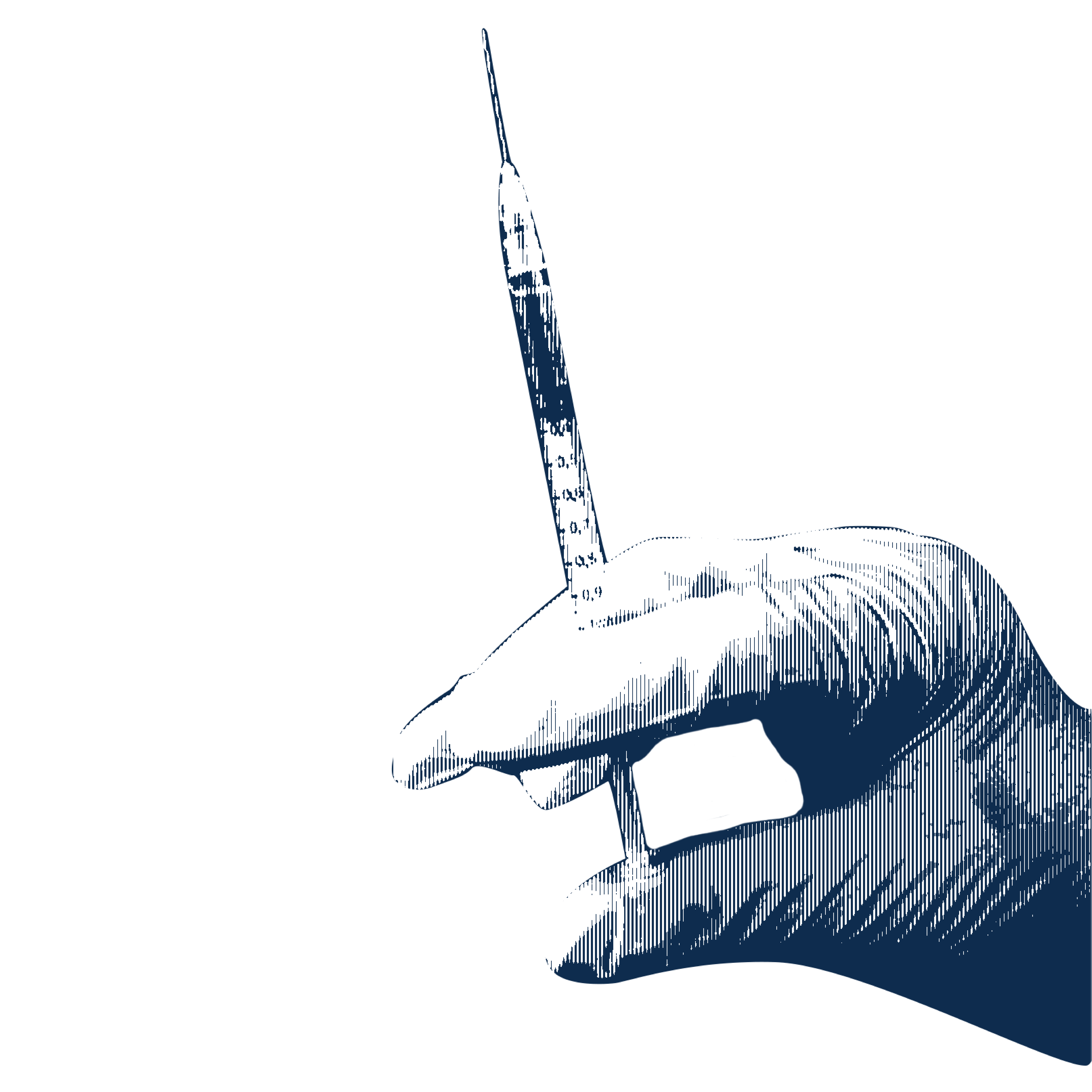 Health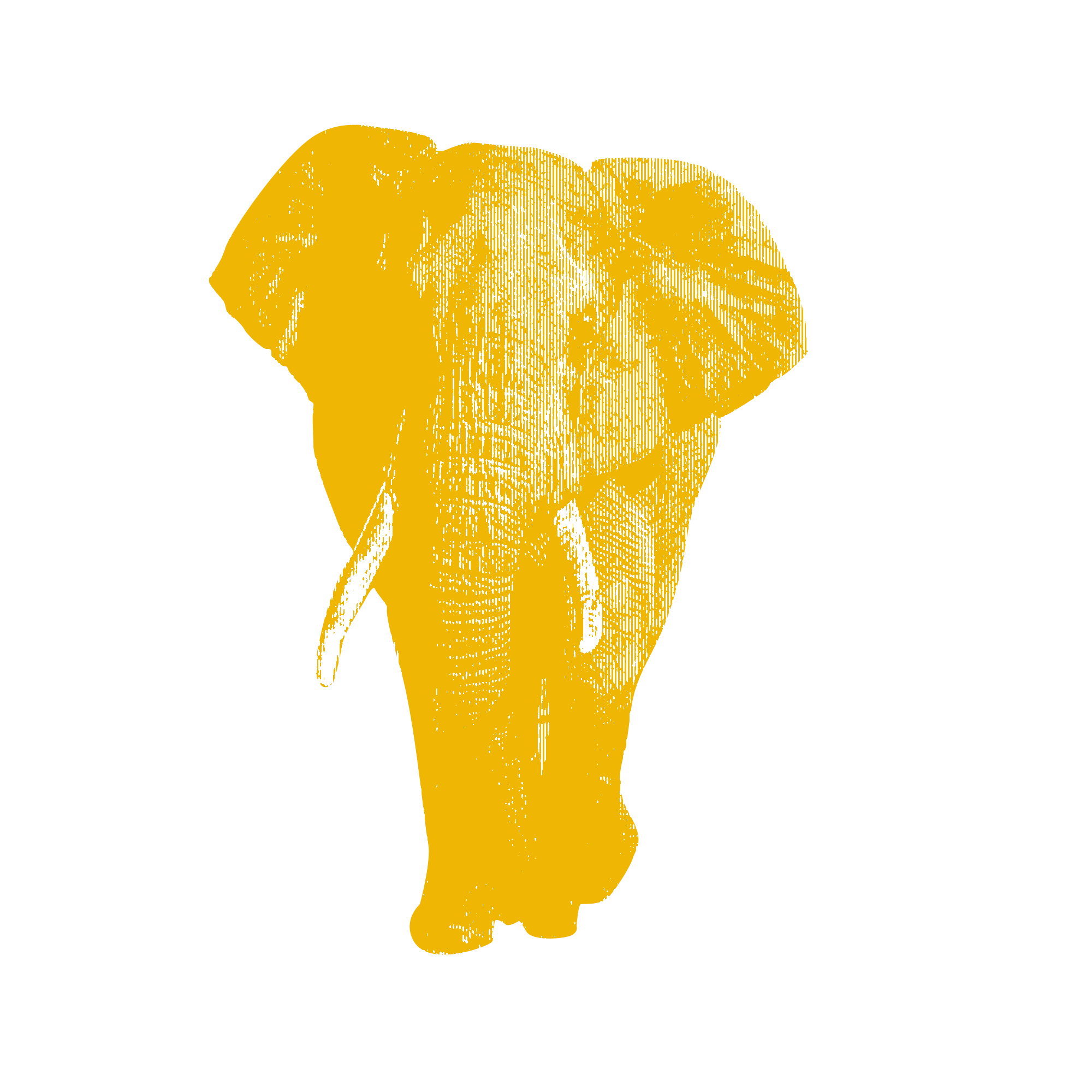 Issue
Environment and Climate Change
Environment and Climate Change