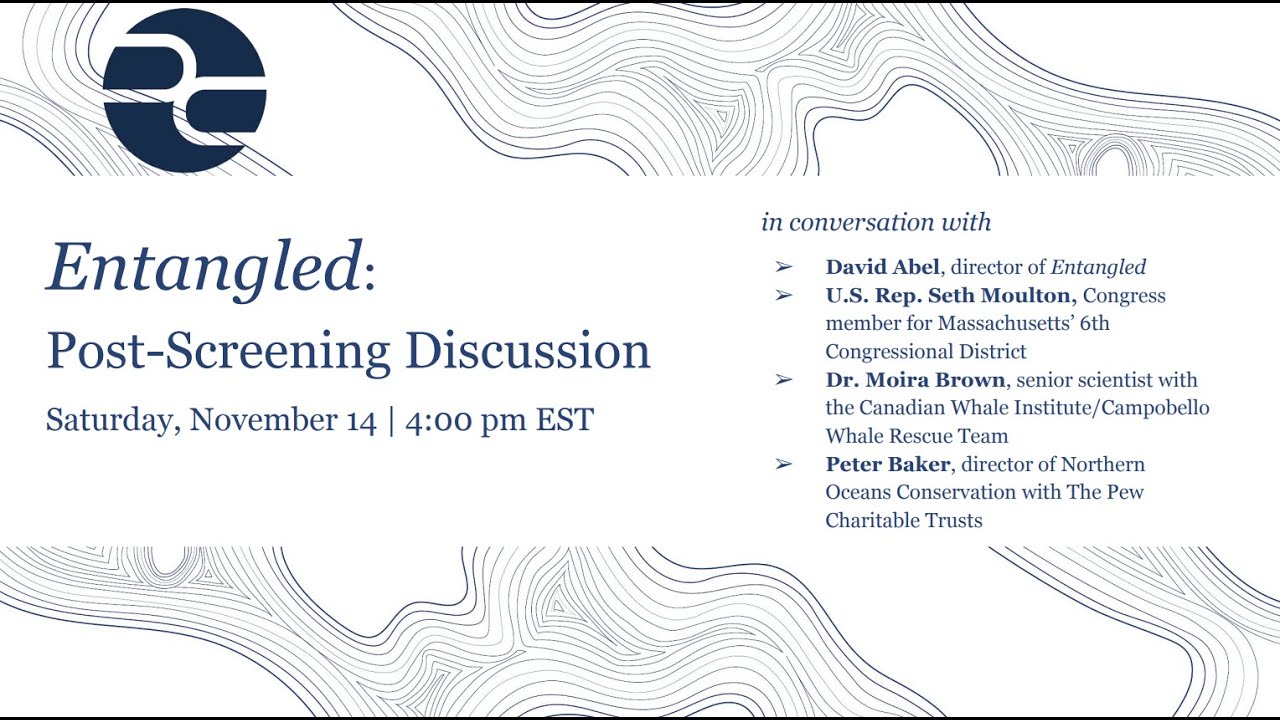 Pulitzer Center grantee David Abel's documentary, Entangled, chronicles the complexities of conservation efforts. Focusing on the fight to save the North Atlantic right whale, the film recounts how the urgency of a changing climate has exacerbated an already tense relationship between fisheries, their workers, and environmentalists. 
"It was vital to me to make a nuanced film, one that would share the stories of the vying groups in a fair, thoughtful way, so that viewers could better understand the challenges of finding a balance between the commercial and conservation interests," Abel said in an email. "At the same time, it's not just about giving each side a say; the film seeks to make the facts clear to viewers."
Entangled was screened at the Environmental Film Festival in the Nation's Capital's Fall Showcase, and, afterward, a discussion of the film was presented in partnership with the Pulitzer Center.
A panel of policymakers and scientists joined Abel for the discussion: Peter Baker, director of Northern Oceans Conservation at The Pew Charitable Trusts; Dr. Moira Brown, senior scientist with the Canadian Whale Institute/Campobello Whale Rescue Team; and U.S. Rep. Seth Moulton, congressman for Massachusetts' 6th Congressional District. Pulitzer Center Senior Strategist Steve Sapienza moderated the conversation.
The panelists stressed the importance of balance in finding a solution. 
"When you see scientists, conservationists, fishermen, gear manufacturers, and the government coming together for solutions, I think that's really the future," Baker said. "I think the future really lies in people working together, people coming up with solutions, and then going to our elected officials [...] and saying, look, we have a solution that we think could work for these species, and for our communities, and for our businesses."
Entangled, created by Abel and Andy Laub, is part of a Pulitzer Center-supported reporting project that follows efforts to save North Atlantic right whales from extinction. Fewer than 400 remain, making the whales among the planet's most endangered species. Scientists say the main threat to their survival lurks under the water: hundreds of thousands of lobster lines, standard gear for North America's most valuable fishery. 
Under pressure from lawsuits by environmental advocates, the federal government is considering controversial new regulations that pit the region's politically powerful lobstermen against scientists and environmental advocates trying to save the whales. 
The Environmental Film Festival in the Nation's Capital, founded in 1993, is the world's premier showcase of environmentally themed films.
"Environmental coverage is increasingly seen as a core beat that news organizations feel like they need to cover in depth," Abel said. "As climate change gets worse, it's a rich story and will remain vital and more compelling as the warming accelerates all kinds of conflicts around the world."
RELATED ISSUES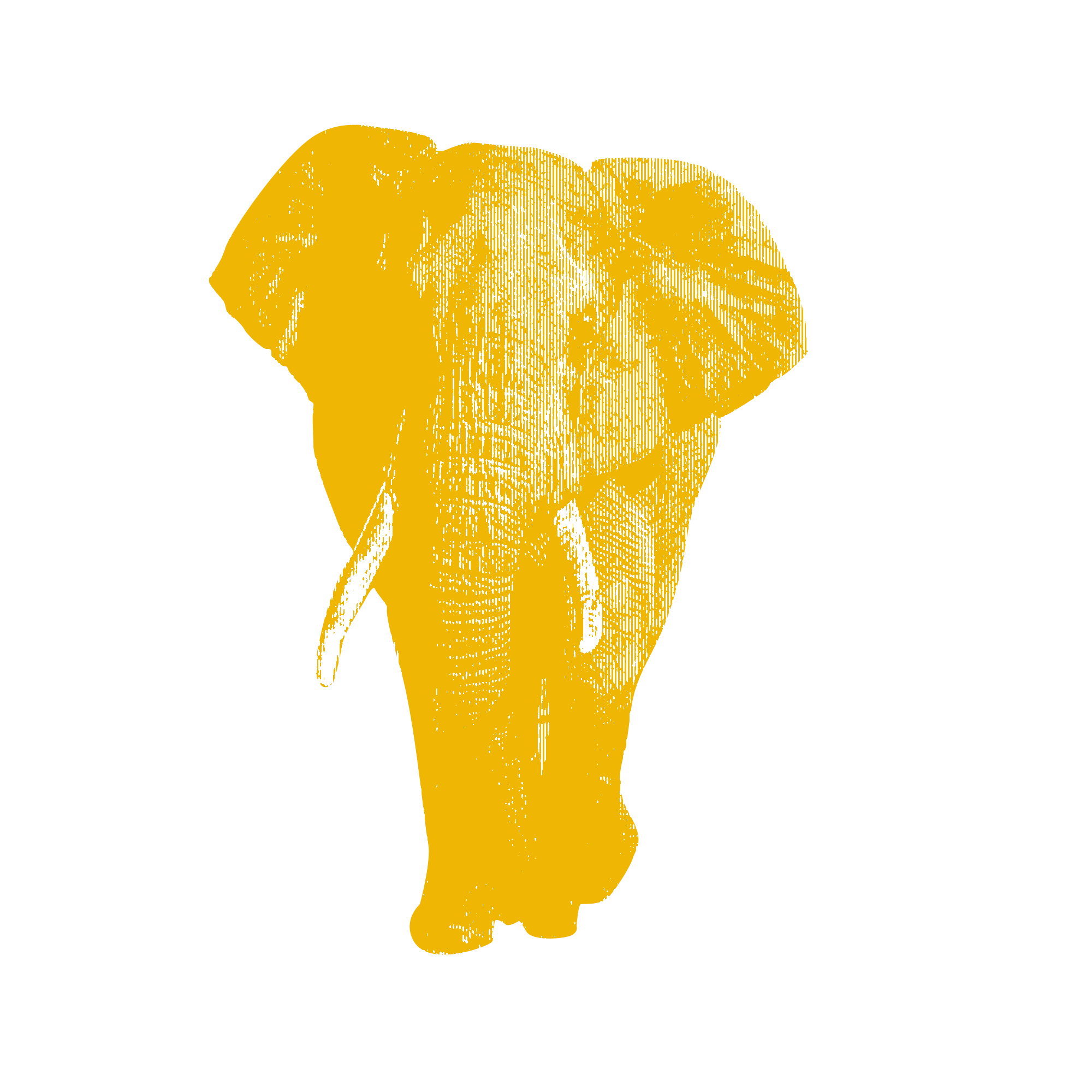 Issue
Environment and Climate Change
Environment and Climate Change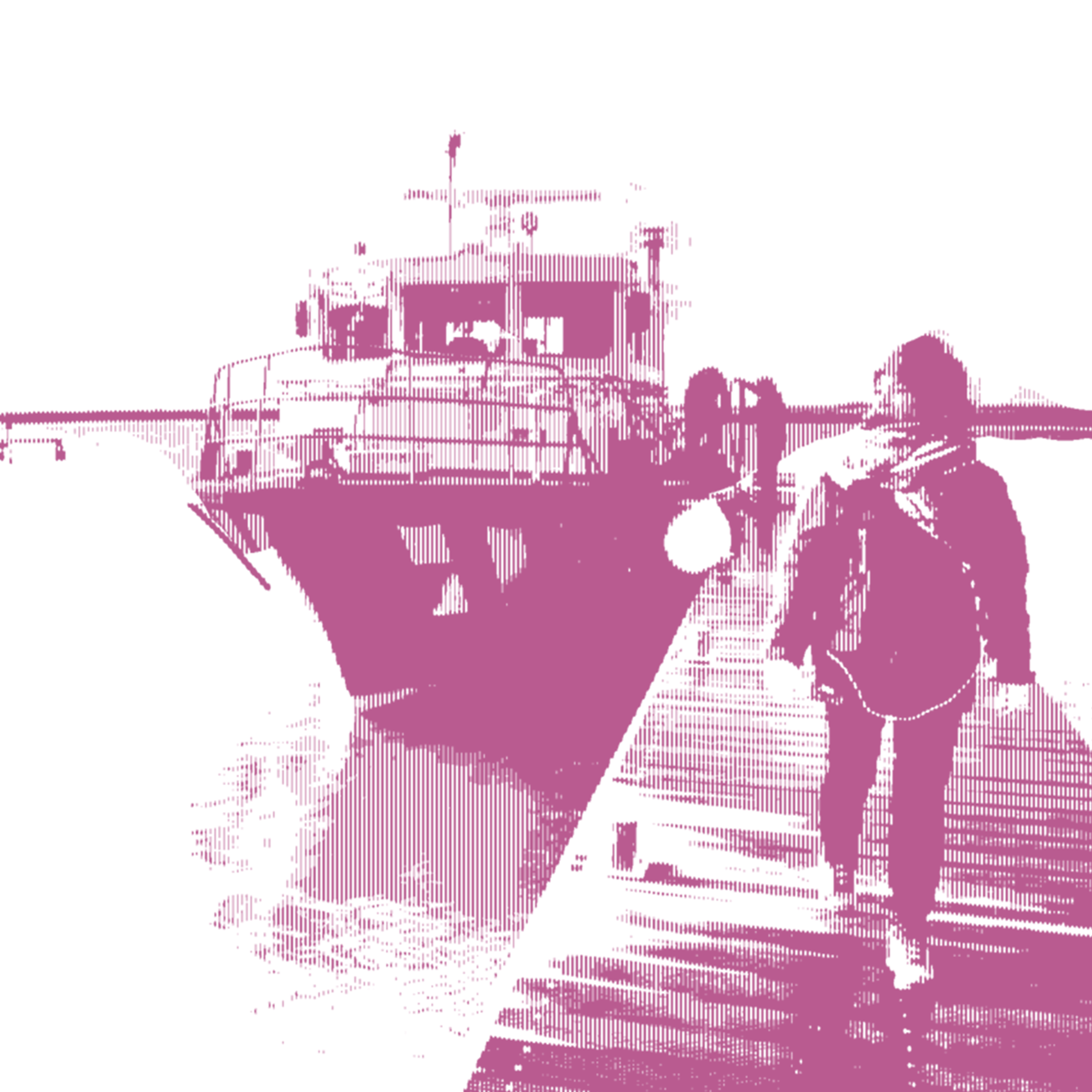 Issue
Connected Coastlines
Connected Coastlines

Issue
Bringing Stories Home
Bringing Stories Home