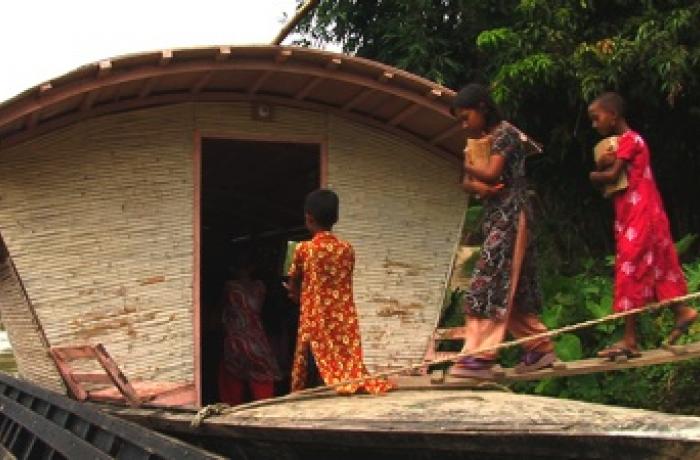 Award-winning documentary "Easy Like Water" is gaining traction among broadcasters across the U.S., with more than 850 broadcasts scheduled between November 2013 and March 2014. The Pulitzer Center-supported documentary tells the story of Mohammed Rezwan's mission to help his country adapt to its changing climate, and to the changing globalized world.
Rezwan and his innovative schools project also are featured on Forbes, in partnership with the Skoll World Forum on Social Entrepreneurship.
In Bangla, "easy like water" translates roughly as "piece of cake." The irony is that in Bangladesh -- with 150 million people in a country the size of Iowa, water poses a relentless threat. The documentary by Pulitzer Center grantee Glenn Baker and Pulitzer Center Senior Producer Steve Sapienza follows Rezwan, an architect and social entrepreneur who has been called "Bangladesh's Noah."
Rezwan noticed that for four months of every year, many of Bangladesh's schools were forced to close in response to increased flooding due to climate change. Not wanting to see his country's children fall behind, he designed schools better suited to their climate—floating schools fully equipped with solar panels to power computers and internet connectivity.
Other supporters of "Easy Like Water" include the John D. and Catherine T. MacArthur Foundation, Sundance Institute and the Skoll Foundation. Learn more about where to watch future broadcasts and how to bring "Easy Like Water" to schools and local stations.
RELATED ISSUES