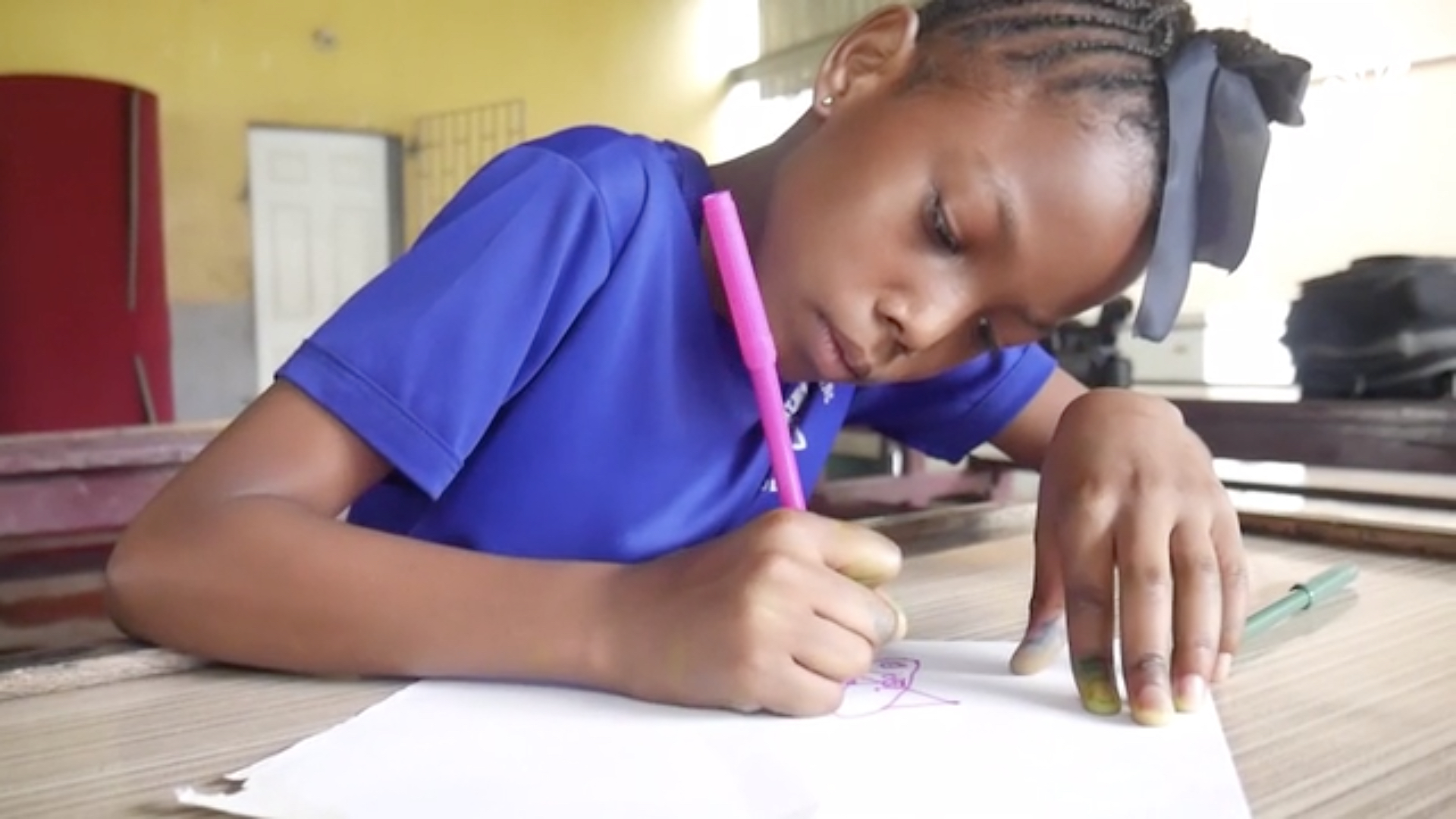 In this webinar, the Pulitzer Center education team again highlighted under-reported stories of resilience with multimedia journalist Melissa Noel. Also as part of Mental Health Awareness Month, Noel shared her reporting on how children in Jamaica are impacted when their parents move abroad for work for her Pulitzer Center-supported project "Beyond The Barrels: How Migration Impacts Caribbean Children." These children's stories about the effect of often long-term separation from their parents, as well as stories of how health professionals are creating better ways to support these children, were reported for NBCNews.com.
Noel is an award-winning freelance multimedia journalist, and a contributing correspondent for One Caribbean Television covering stories throughout the region and diaspora in the U.S. and Canada. After an introduction to the Pulitzer Center and our mission, Noel spoke about the different aspects of her job and defined the term "barrel children"—the children left behind in care of relatives when their parents migrate to another country for work opportunities and who receive material goods often by shipping barrels.
Next, she shared individual stories of both children and her families from across Jamaica and described how she was able to bring local expertise to the United Nations for the World Day of Social Justice and affect policy on migration. Finally, the Q&A covers access to technology, Noel's plans to expand her research and community engagement efforts, and cultural taboos surrounding mental health conversations. The webinar is viewable above on demand, and the Pulitzer Center invites students, as well as educators and guardians, to view it at their convenience.
RELATED ISSUES

Issue
Migration and Refugees
Migration and Refugees

Children and Youth