You won't allow me to go to school.
I won't become a doctor.
Remember this:
One day you will be sick.
- A short poem, known as a landai, addressed to the Taliban, by Lima Niazi, a 15-year-old Afghan girl

Around the world, millions of girls are missing.

Some don't exist, aborted by families in Pakistan, China and elsewhere who didn't want girls. Some are forced to marry and have children. Others lose their childhoods and futures to sexual violence and war, while others are silenced by radical groups forbidding their schooling or self-expression.

Today, we reflect on this because it is the first International Day of the Girl Child, which calls attention to the systemic crises girls face, while celebrating their resilience and empowerment.

This year, the day's theme is Ending Child Marriage. A silent global crisis, it is estimated that 10 million girls under 18 are given or sold into marriage each year.

In South Africa, Ulundi women and girls are forced into marriage and silence, writes student fellow Melissa Turley. In Afghanistan, girls are given as brides to repay debt in the opium trade.

Child marriage exists in more than 50 developing countries. In South Central Asia, sub-Saharan Africa, and Latin America, a quarter to 45 percent of women are married by age 18, according to the Population Reference Bureau. Girls who marry young are more likely to drop out of school, get pregnant at a very early age, and be subject to abuse.

For eight years, Pulitzer Center grantee Stephanie Sinclair followed child marriage in several countries, which resulted in the much lauded Too Young to Wed project and video. Today, Stephanie, the VII photo cooperative and the UN Population Fund launched a new transmedia website that allows users to learn about child marriage and take steps against it.

"If the current trend continues," says Sinclair in the "Too Young to Wed" documentary, "more than 100 million more young girls will be married over the next decade."

If other trends continue, millions more girls will be sold into slavery and the sex trade. Pulitzer Center grantees Meredith May and Carlos Avila Gonzalez examined kamlari, or domestic slavery, in Nepal, where girls as young as seven are sold by families seeking ways to make ends meet. In Haiti, restaveks, or child slaves, make up 10 percent of the youth population, reported grantee Carmen Russell in 2010.

In crisis, girls are uniquely affected. The aftershocks of the 2010 Haitian earthquake included both an increase in rape and sexual assault, as well as an increase in the number of young prostitutes from girls as young as eight, as grantees Andre Lambertson and Lisa Armstrong saw. In war zones, girls are assaulted sexually and emotionally, as their access to education and a stable future diminishes, as grantee Anna Badkhen reported from Afghanistan.

The International Day of the Girl Child will continue beyond a single day, with Sinclair's photos on exhibit at the New York UN Headquarters from 9:30 a.m. to 6 p.m. daily until November 29th. 2012.

Let us know how you will celebrate by leaving a comment. Or follow Lima's example and leave a landai below.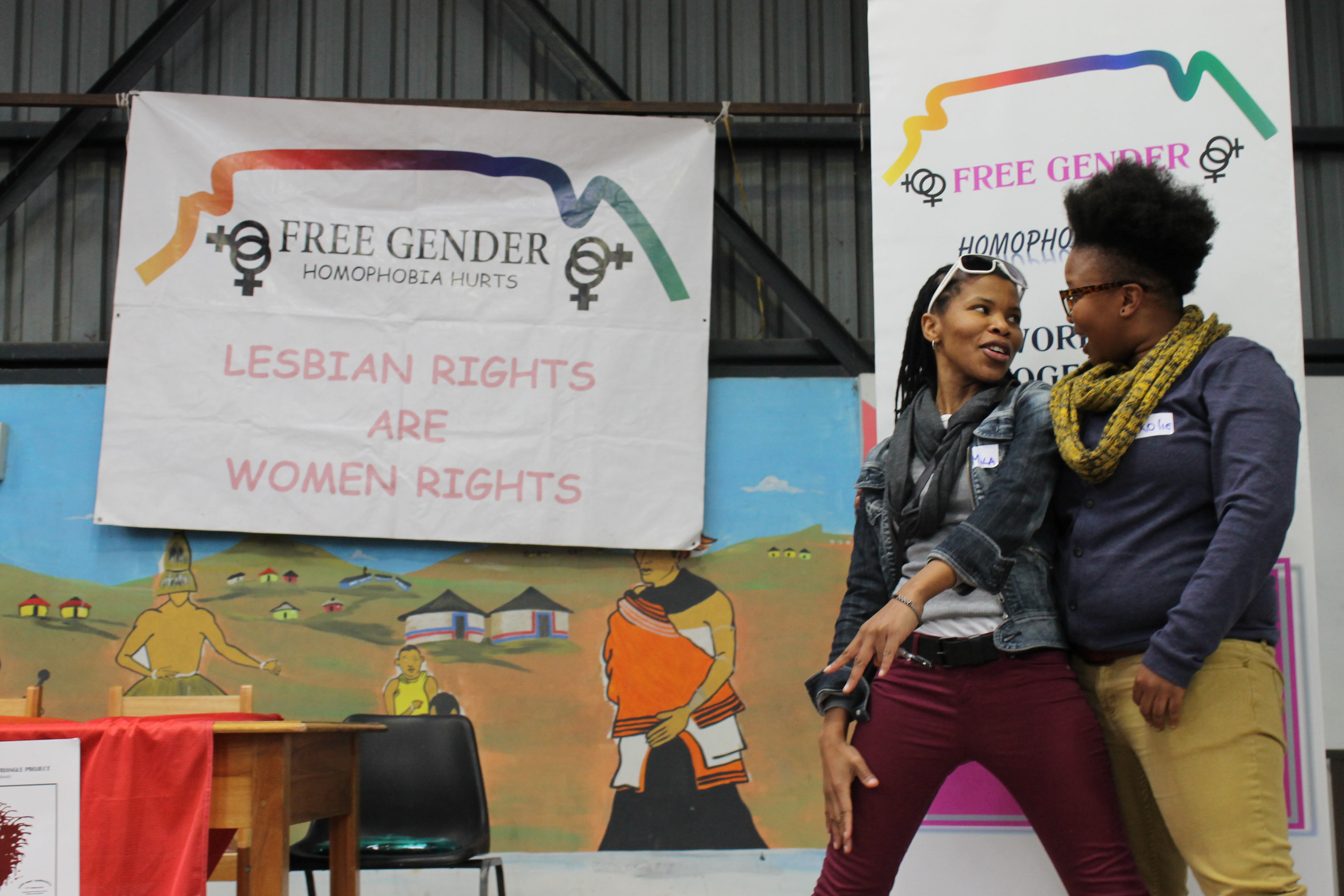 In South Africa, women are not equal. The fight to end apartheid has been waged and won, but the...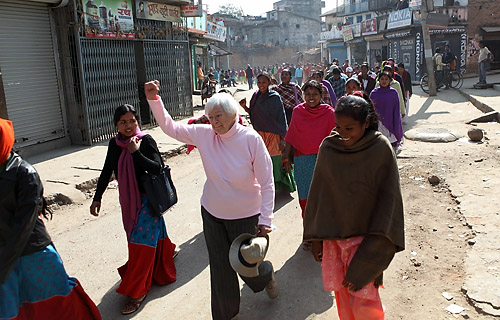 Every January, 83-year-old Olga Murray of northern California goes to southwestern Nepal for the...