What does education for girls look like where you live? Share a photo, video or thought with #girlsglobaled!

In Afghanistan today, 3 million girls attend school. In 2001, during the Taliban rule, none did.

Research has shown that educating girls has ripple effects that spread through families and entire societies. The World Bank notes that for every extra year of education, girls' wages can increase 20 percent. Education also helps stem child marriage and reduce birth rates, both of which have lasting positive impacts on girls' lives.

"Denying a girl her right to education also denies her the opportunity to make choices in work and life…Girls with secondary education can find fulfilling work, be married to someone of their choice, have the number of children they want, and make sure their children are educated in their turn. The right to education opens the way to the exercise of other human rights," explains the website Too Young to Wed, part of a multimedia project spearheaded by Pulitzer Center grantee Stephanie Sinclair.

But as grantee Mellissa Fung found, there's substantial international concern over what will happen to Afghanistan's 3 million girls in school when the United States and NATO withdraw troops from the country in 2014.

Girls in Pakistan are also fighting for their education. A village council in Pakistan ordered the gang rape of Muhktar Mai to punish her brother for a crime he'd allegedly committed. When word got out about what had happened to her, the police called her into the station to sign a pre-written statement. But because she was illiterate, she gave them her thumbprint without knowing what the statement said.

As word spread of Mai's predicament and she quickly became an international symbol for rebelling against Pakistan's legal handling of rape cases, President General Pervez Musharraf offered her $8,000 as a bribe so she wouldn't leave the country to tell her story elsewhere. She promptly used the money to "start a school in order to educate girls in her village so that they might be able to stand up for themselves," writes Pulitzer Center grantee Beenish Ahmed in her project on education in Pakistan.

Along with PBS NewsHour Extra, we are reflecting on girls' education this week and next week because October 11th is the second International Day of the Girl. The United Nations uses the day to call attention to the systemic crises girls face all over the world while celebrating their resilience and empowerment.

Join us in celebrating Day of the Girl by sharing what girls' education looks like where you live. Use #girlsglobaled on Instagram, Pinterest, Twitter or Facebook to share a photo, video or story about what you experience. Your stories will be catalogued below, on Pinterest and RebelMouse.

Teachers: check out PBS NewsHour Extra's resource list here.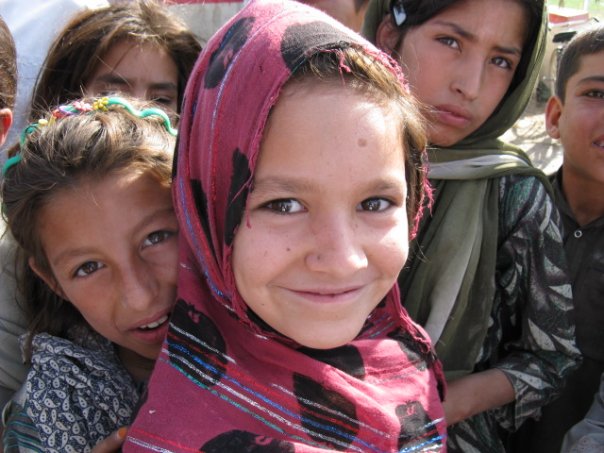 What will happen to the progress that's been made in education and women's rights in Afghanistan? It...