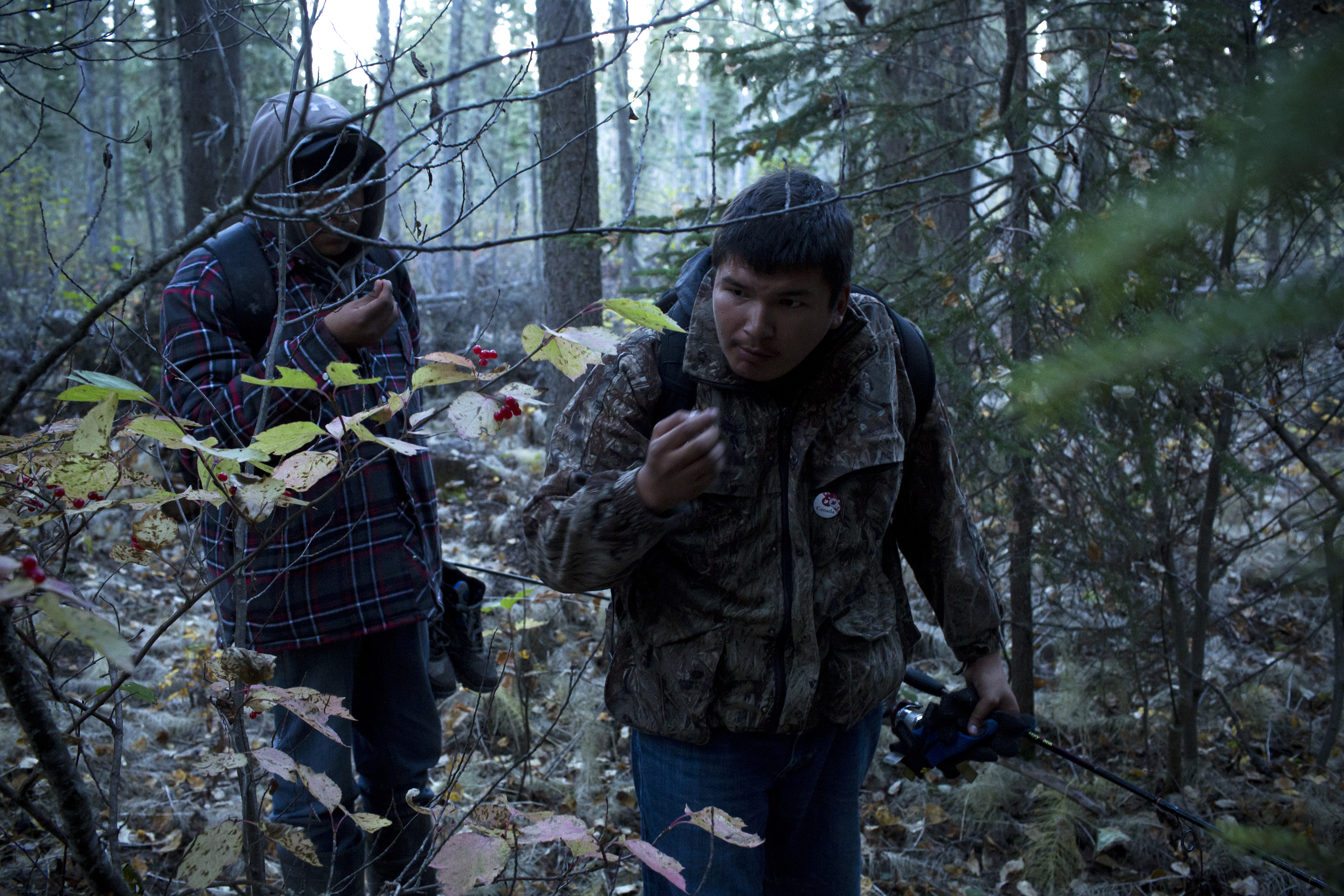 This week, photographer David Maurice Smith is taking over Pulitzer Center's Instagram account with photos from his Pulitzer Center-supported project "People of the Parting Rocks."
Home to the Swampy Cree First Nations people, the rural Canadian community of Attawapiskat in Ontario reached a tragic tipping point in 2016. Nestled on the winding banks of the Attawapiskat river, the town of approximately 2,000 residents declared a formal state of emergency in response to an overwhelming surge of attempted suicides, momentarily grabbing the attention of the Canadian people.
With the support of a grant from the Pulitzer Centre on Crisis Reporting, photographer David Maurice Smith travelled to Attawapiskat with the intention of showing the community in a broader cultural context, one that could help Canadians to see beyond the crisis itself and understand more about the lives of the town's residents. The serious challenges facing First Nations towns like Attawapiskat have essentially become the narrative, leading to an erosion of empathy from outsiders and a lack of appreciation of the richness and resiliency of these communities. Properly understanding the serious issues facing First Nations people requires a re-contextualizing—a shared focus not only on the struggle, but also on the culture and universal human values of the Attawapiskat Nation.
While addressing the complex challenges that exist, Smith's project People of the Parting Rocks (the translation of "Attawapiskat" in Cree) also reveals slices of life in Attawapiskat that are largely overlooked: the enduring bonds of family, a connection to the land, the resurrection of traditional practices and the raw natural beauty of the region. If we continue to stereotype Native communities as lost causes, we perpetuate a divide. It is damaging to focus on only the most destitute and deplorable conditions for the sake of furthering a narrative that does not tell the whole story and leaves little room for healing.
The work was published by Maclean's Magazine and The Washington Post. Follow his takeover here.
RELATED ISSUES

Issue
Migration and Refugees
Migration and Refugees

Religion