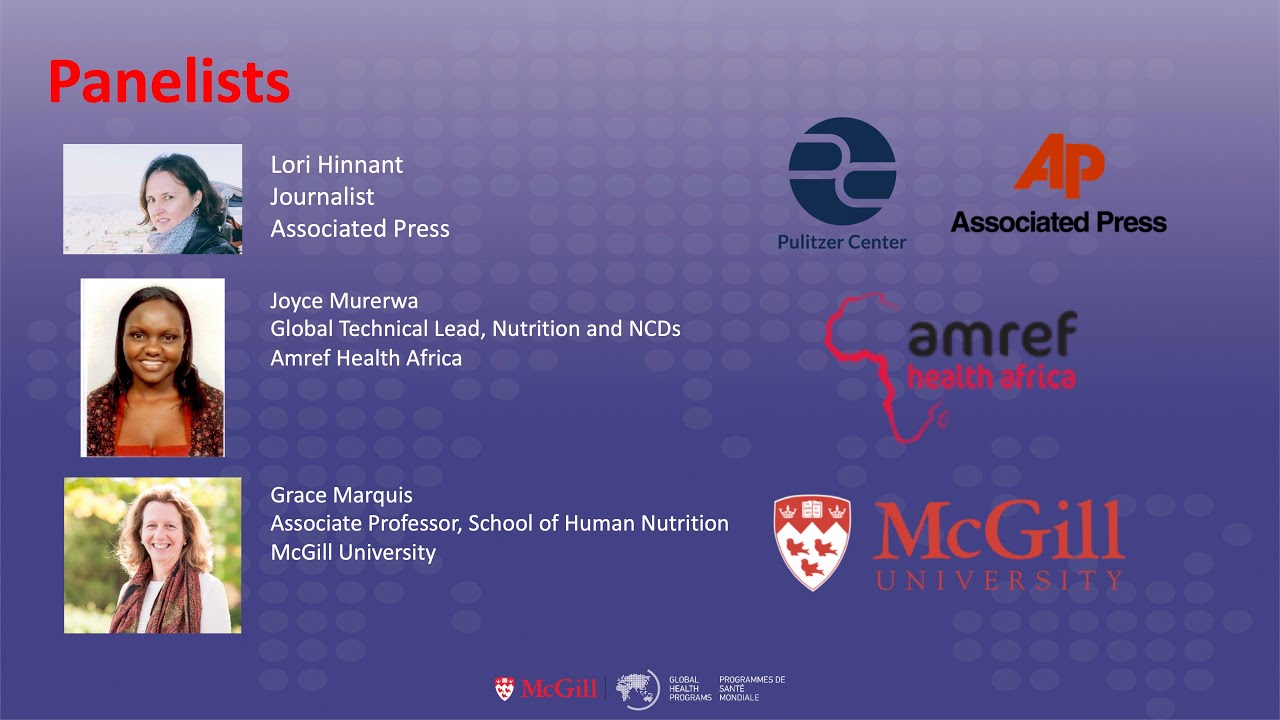 In a webinar organized by the Pulitzer Center, McGill's Global Health Programs (GHP), and Amref Health Africa, a panel of experts discussed the impact of the COVID-19 pandemic on nutrition and community-based nutrition programming in African settings.
Joining in the December 2, 2020, panel were Lori Hinnant, Associated Press reporter and Pulitzer Center grantee; Joyce Murerwa, global technical lead of nutrition and NCDs at Amref Health Africa; and Grace Marquis, associate professor at McGill University's School of Human Nutrition. Pulitzer Center Outreach Coordinator Holly Piepenburg moderated the conversation.
Hinnant's Pulitzer Center-supported reporting project, The Vulnerable: Unprotected in a Pandemic, examines how the coronavirus and measures to contain it have exacerbated poverty. During the pandemic, communities already facing hunger crises have been devastated by isolation from food, markets, and medical aid, Hinnant reported for the Associated Press.
"The pandemic is essentially exploiting whatever a society's pre-existing conditions are," Hinnant said during the webinar. "By April, hunger and childhood malnutrition were spiking even in places where coronavirus wasn't spreading at a high rate."
McGill University's Global Health Programs is part of the Pulitzer Center's Campus Consortium, a network of partnerships between the Center and universities and colleges to engage with students and faculty on the critical global issues of our time.