Pulitzer Center Update September 8, 2021
Climate Reckonings, Close to Home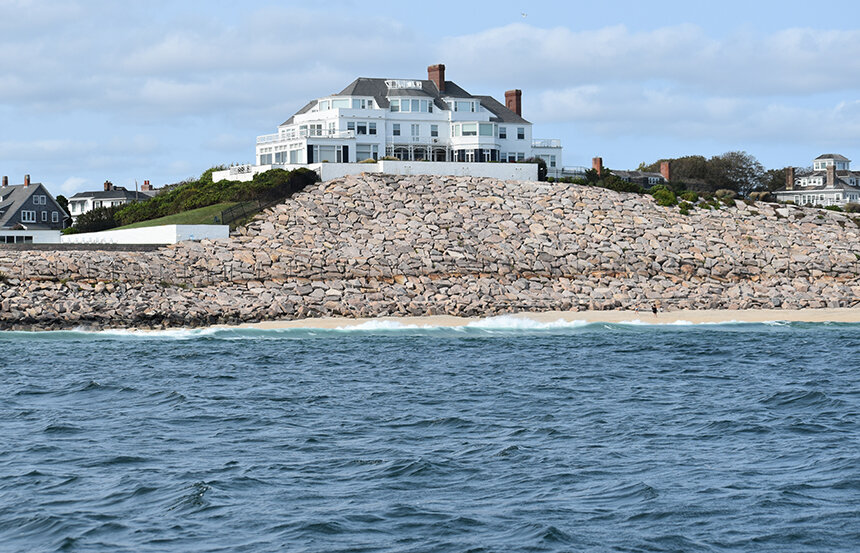 That Hurricane Ida proved as deadly to basement tenants in Queens as to the residents of southwest Louisiana was stunning proof that no one is safe from the extreme-weather effects of climate change—and that all of us need to look hard close to home, at the risks confronting our own communities and what we are doing to prepare.
That was very much our intent two years ago, when we launched Connected Coastlines, an initiative aimed at helping regional news organizations raise the level of science-backed climate reporting.
Of the nearly 130 stories that have appeared thus far, some of the most impressive projects have been deep-dive explorations of entire regions. EcoRI News has published a summer-long series. It documents from multiple angles the increasingly daunting battle of the "Ocean State," Rhode Island, against sea-level rise (a battle with increasingly long odds, even for uber-wealthy celebrity residents like Taylor Swift). A multi-part series publishing this week in the Anchorage Daily News reports on the sudden collapse of salmon runs on the Lower Yukon. The July profile for Southerly on Grand Isle, Louisiana's last inhabited barrier island, was an eerie preview of the wreckage Ida would shortly bring.
One project especially close to home for me has been Justin Cook's Tide and Time, a haunting portrait in photography and words of the fragile, threatened barrier islands of North Carolina's Outer Banks. My dad grew up in eastern North Carolina and I've been visiting the Outer Banks my entire life—long enough to remember when there was nothing but an unpaved road between Duck and Corolla, the stretch now chock-a-block with million-dollar homes perched precariously along an ever-rising sea.
Cook's focus is on the families who have lived along the Outer Banks for generations, struggling to maintain a foothold there amid shifting sands, over-development, and a beloved cemetery that is slowly being sucked in by the sea. He cites philosopher Glenn Albrecht on solastalgia: "the sense of loss, homesickness, and distress specifically caused by environmental change around someone's home, that and a sense of powerlessness over that change."

I'm grateful to Cook and to all our Connected Coastlines grantees for telling these stories, close to home—and for reminding us that by working together we do have the power to protect these environments that are so precious to so many.

Photo: Taylor Swift built a massive seawall for her mansion in Watch Hill, Rhode Island. Image from ecoRI News.
---
Impact
After a Pulitzer Center-supported investigation by WBUR and ProPublica into civil asset forfeiture, lawmakers and criminal justice reform advocates are calling for changes to the way the state seizes and holds property confiscated in suspected drug crimes. These calls come after the investigation found that one of the state's top prosecutors was stockpiling money even after people were cleared of crimes.
---
This message first appeared in the September 8, 2021, edition of the Pulitzer Center's weekly newsletter. Subscribe today.
RELATED INITIATIVES
RELATED ISSUES